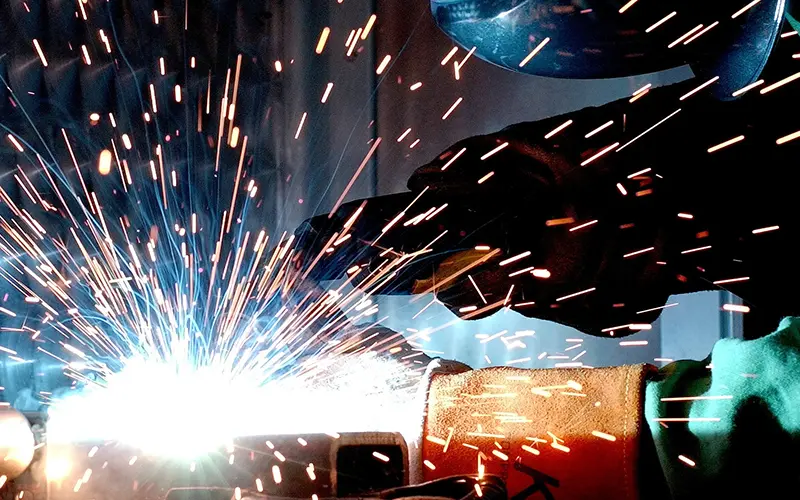 Keeping track of tools is critical to productivity. Losing, forgetting or tampering with tools can lead to lost time and money. The best way to track tools is with RFID tags, which can be scanned from a distance and without line of sight. These tags store data that allows you to know the history of a tool, when it was purchased and who is using it. RFID is commonly used in retail to keep track of inventory throughout supply chains to ensure items are in stock.
However, RFID can be deployed in a wide variety of environments – including manufacturing. RFID can be tailor made to track equipment such as machinery, forklifts, pallets, reusable bins, and yes, even tools.
Why Should You Use RFID Tool Tracking?
Tool inventory management is an essential part of any successful business. It helps ensure that your team has access to the necessary equipment they need to complete their work efficiently. It can also prevent costly mistakes that may result in lost or misplaced tools.
But, it can be difficult to implement this process properly. Many businesses fail to do so, leading to costly lapses and unsafe conditions. In addition to this, it can lead to missed production deadlines and reduced customer satisfaction.
In most cases, the problems stem from manual tool inventory management, relying on foam organizers, sign-in/sign-out procedures, visual IDs, or barcodes. It can be time-consuming to record and locate tools, causing employees to waste a significant amount of time searching for them.
Aside from that, it can also create an environment where employees are more likely to misplace or lose tools. The process of searching for tools can also be stressful, preventing technicians from completing their jobs as quickly as possible.
Luckily, there is an easy and cost-effective solution to these issues. With an RFID tool tracking solution, your employees will be able to locate tools within seconds and easily log them when they are checked out or returned.
What Type of Tools Can You Track With an RFID Asset Management System?
RFID tools can be used to track all types of items in your company:
Forklifts
Pallets and pallet trucks
Drum handling equipment
Industrial ladders
Hydraulic stackers
Reusable bins
Carts and dollies
Dock equipment
You can implement a tool tracking solution for any size of business and any industry. Before you decide on a solution, consider the type of tools that you need to track, as well as how large your business is. You can then choose the best system for you.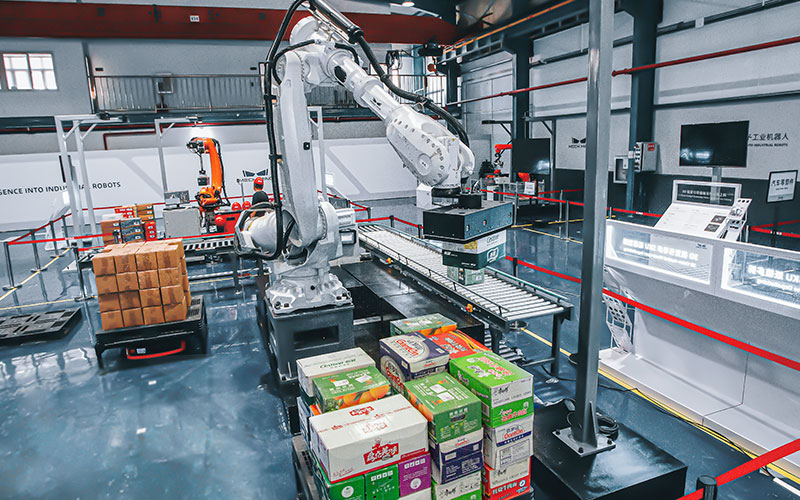 5 Major Use Cases for RFID Tool Tracking:
1. Inventory Management
RFID technology is incredibly versatile and can be used to track all types of inventory. Whether you want to know how much inventory you have in your store, what stage of manufacturing a particular product is at, or if an item needs to be returned to the warehouse, RFID can help.
Using RFID to track your inventory can also reduce labor costs. Unlike barcodes, RFID tags do not require a line-of-sight scan to read them, which can significantly cut down on time and labor.
Another great use case for handheld RFID tools is asset tracking and auditing. Instead of a long line-of-sight scan, handheld RFID readers can be positioned at any angle, so your staff can quickly and easily scan assets.
2. Asset Management
In a variety of industries, including aerospace, construction, food service and manufacturing, RFID technology is used to track tools and equipment. Assets are automatically tracked as they move throughout warehouses, offices and service rooms for a variety of benefits.
In the past, companies relying on barcodes or spreadsheets for asset management had to rely on manual input to locate and update information about assets. This was time-consuming and prone to human error.
A handheld RFID tool tracking system lets employees scan and read tools at various locations to maintain inventory in real-time. This reduces miscounts and internal theft.
3. Asset Tracking
If you have fixed or moveable assets that need to be tracked regularly, RFID technology can help. It can save you time, money, increase safety and achieve better value by providing innovative asset tracking solutions.
Unlike traditional asset tracking solutions that involve barcodes or serial numbers, RFID tools require no line of sight for staff to scan items and input data. This makes it a very efficient and easy-to-use solution across all industries.
The technology can be used to track items such as equipment, crates and pallets in warehouses, offices or supply chain facilities. It can also be used to verify and confirm deliveries, prevent theft, reduce inventory loss and enhance safety.
4. Security
RFID tool tracking is a wide-ranging technology that covers everything from inventory management to supply chain optimization. There are also specialized applications such as IT asset tracking and textile logging.
Security is a major concern for RFID users, especially when they use it to track personal data. This is why companies should ensure that they lock memory banks and avoid man-in-the-middle attacks where fraudsters place a device between the reader and RFID tag to intercept the data.
Viruses are a potential threat to an RFID system as well, because a virus that is stored in an RFID tag can transfer to a company's computers and network once the tag is read. This could bring down connected computers and a company's entire RFID infrastructure.
5. Maintenance
In large and complex environments, maintenance personnel spend a lot of time tracking down equipment, tools and other items. RFID technology helps eliminate the need to scan barcodes or manually track assets, saving time and boosting productivity.
For example, aircraft and automotive manufacturers use RFID to manage more than 1,000 specialized assembly tools across 50,000+ square feet facilities. Manufacturers need a tool management solution that would enable them to locate and verify tooling in real-time, enabling operators and tool controllers to meet complex production schedules and keep production lines running at top speed.
How Do You Implement an RFID Tool Tracking Solution?
The first step in implementing an asset tracking system is to set up your hardware and software. You'll need RFID readers, as well as a network infrastructure. You'll also need a software application to run the system.
RFID tool tracking is an excellent solution for organizations looking to improve their overall operations and efficiencies. With an RFID tracking system like CYBRA's Edgefinity IoT, manufacturing brands can reduce lost tools, and make it much easier to locate tools as needed.
Once you have the equipment and software in place, you'll need to select a tool tracking solution that fits your needs. There are a few things that you'll need to look for in the solution, including compatibility, readability and affordability.