Careers at CYBRA
We are always looking for bright and talented people to join us. CYBRA Corporation provides a creative, supportive work environment for the motivated individual seeking a dynamic, challenging, and satisfying career.
Our Company
We are a fast growing, high technology company headquartered on the historic Yonkers waterfront and are a leading provider of products and services that help businesses manage document printing and increase efficiency. Our R & D, customer support, and sales are based in West Seneca, NY.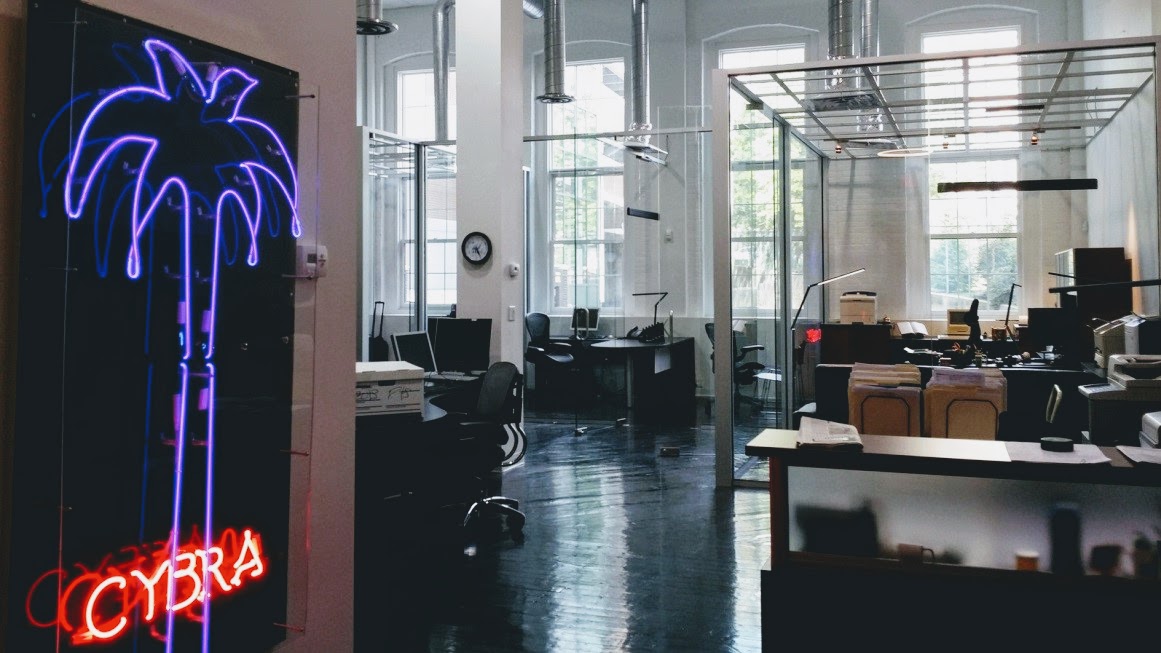 Established in 1985, CYBRA is a leading software developer, publisher and systems integrator specializing in Auto-ID technology.  Our flagship product, MarkMagic, is barcode, RFID and forms middleware relied upon daily by thousands of customers worldwide.  It helps customers easily integrate barcode, RFID technology and electronic forms into their business systems. Our latest product, Edgefinity IoT, is an integrated control solution for the exciting new technology field of RFID. Edgefinity IoT helps customers create leading edge RFID applications to track and trace products and people in diverse industries such as manufacturing, distribution and retail.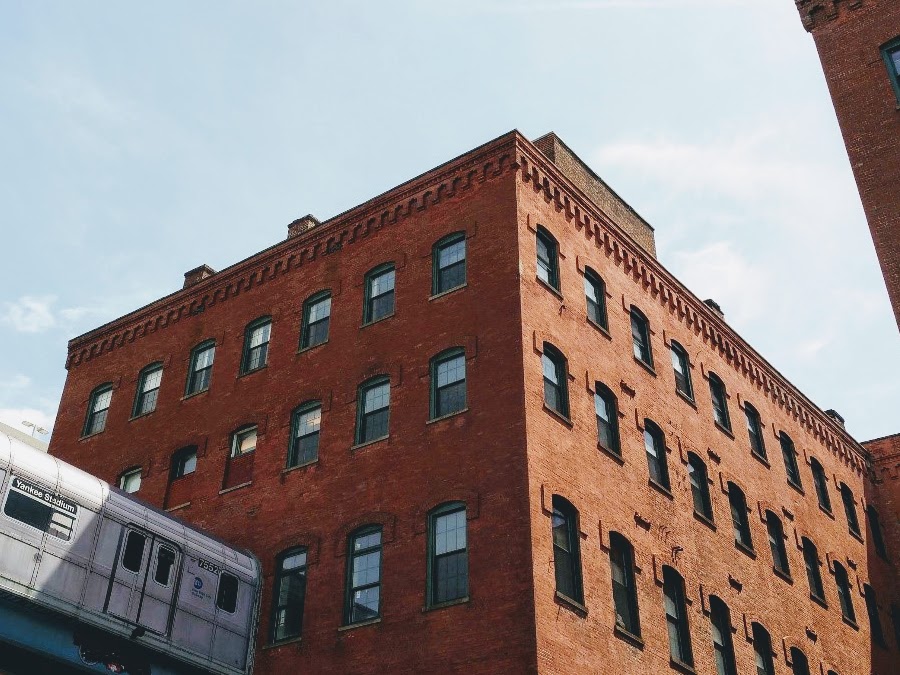 Headquarters
CYBRA's headquarters are located in the original Otis Elevator Company factory on the waterfront in Yonkers, NY.  Just steps from the Yonkers station on the Metro North Hudson Rail Line, CYBRA is just 25 minutes from Grand Central Terminal.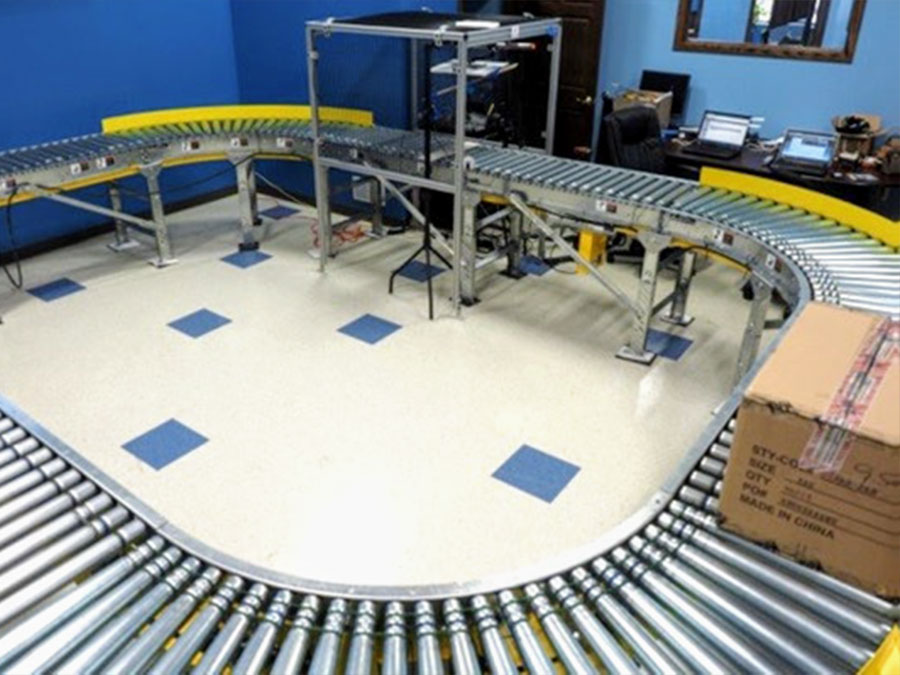 Research & Development
CYBRA's R & D is in West Seneca, NY. Located in Southgate Plaza, a development that features more than 100 shops and restaurants, and plenty of on site parking, the West Seneca Branch Office at 954 Union Road is minutes from the Aurora Expressway.
Technical Support Representative (West Seneca, New York)
THE ROLE:
The Technical Support Representative provides the highest level of customer service by providing technical assistance, troubleshooting, and resolving customer problems. This role interfaces with CYBRA's R&D and Operations teams on various product issues and contributes to our growing library of support tools and resources.
CORE QUALITIES:
Passionate, tech-savvy problem solver.
Dynamic and highly motivated.
Self-starter who can learn at a fast pace and enjoys collaborating.
Energized by helping customers meet their goals.
Excellent written and oral communication skills.
RESPONSIBILITIES:
Provide quick, proactive customer communication via support hotline, chats, and emails.
Identify escalations and share with colleagues for fast resolution.
Report potential issues and customer feedback to the VP of Operations.
Respond to customer requests in both oral and written communication.
Troubleshoot customer installations.
Collaborate with Sales team throughout the entire sales cycle.
Issue product license keys.
Work with vendors and suppliers to support customers.
Document product functions and features.
Maintain working knowledge of applications and features of all CYBRA products.
Drive customer satisfaction with our new products.
QUALIFICATIONS AND SKILLS:
Bachelor's degree preferred.
1-2 years related experience and training in hardware and software support.
A problem-solving mindset.
The ability to troubleshoot using logic and analytical thinking.
A strong sense of urgency and attention to detail.
Aptitude for learning new software programs.
Familiarity with bar code printing and RFID a plus.
Familiarity with ERP, WMS, or application software another plus.
COMPANY DESCRIPTION
CYBRA Corporation is a technology company headquartered on the waterfront in lower Westchester, with an additional office in in West Seneca, NY, for our customer support and R&D teams. We are known for industry-leading products and services that help businesses produce, integrate, and manage self-identifying documents and packages, as well as tracking assets. All CYBRA software products run natively on virtually all major computing platforms, as well as in the cloud. CYBRA customers include Nike, Staples, Cardinal Health, Kraft General Foods, Foot Locker, Gucci, TJ Maxx, GM, Fisher Scientific, Crate and Barrel, McKesson, Seiko, Jockey, Manhattan Associates, and VAI. To learn more, go to: https://cybra.com
CONTACT:  Candidates ONLY please apply to: jobs@cybra.com No phone calls please.
Inside Sales Representative (West Seneca, New York)
We are looking for a high-energy, driven professional to join our team as an Inside Sales Representative. This role is responsible for nurturing opportunities throughout various stages of the sales process, providing exceptional support to develop and retain relationships, and collaborating with the Sales and Marketing teams to grow revenue.
CYBRA offers a fast-paced, innovative environment where you will be provided the tools, resources, and outstanding leadership to sell software and hardware solutions and take your career to the next level! This is a role with room to grow.
What you'll be doing:
Provide a great first impression to our prospects and existing customers by adding value during every touchpoint on the phone, via email or social media outreach, and in person.
Source new sales opportunities through inbound lead follow-up and outbound cold calls and emails
Prospect call preparation including company background research and other pertinent lead information
Enter, update, maintain and track CRM information on leads, prospects, and opportunities
Identify and pursue upsell and reactivation opportunities for current customers
Collaborate on and prepare sales presentations and various communications to existing customers
Act as the first point of contact for technical questions and proactively address customer issues with the tech support team.
Actively collaborate with marketing, engineering, production, and other departments
Uncover interesting use cases and facilitate customer case studies for our marketing team
Qualifications:
Bachelor's degree
1 – 3 years previous experience in an outbound call center, inside sales experience, or related sales experience preferred
Experience working with a CRM, such as Salesforce, or willingness to learn
Excellent interpersonal skills with the ability to communicate in a professional manner, both verbally and in writing
Exceptional organizational and time management skills
Knowledge of Microsoft Office Suite with the ability to use Excel and Powerpoint is preferred.
Self-motivated and self-directed
What's in it for you:
A competitive salary and a comp plan that rewards hard work and results. Benefits include health care, dental, LTD/STD, Life Insurance, 401K with matching, PTO, flex hours, holiday pay, a well-stocked kitchen, employee referral program, company-sponsored events, and employee-paid benefit options. We offer a fun and professional work environment that truly cares about its employees and is passionate about using technology for solutions to everyday problems.
Location:
The Inside Sales Representative position can be located in CYBRA's West Seneca, New York office or Yonkers headquarters.
Equal Opportunity:
CYBRA is an Equal Opportunity Employer. We do not discriminate on the basis of race, religion, color, sex, age, national origin or disability.
APPLY NOW
CYBRA Corporation is an Equal Opportunity Employer. All qualified applicants will receive consideration for employment without regard to race, color, religion, sex, sexual orientation, national origin, age, disability, veteran status or any other status protected by federal, state or local laws. Contact: jobs@CYBRA.com