Consumer Goods Barcode Labeling and RFID Tracking Software Solutions
From apparel to rugs, jewelry, and luxury goods – CYBRA provides inventory control, barcode labeling, and asset tracking applications for consumer goods manufacturing.
Barcode Labeling Features for Consumer Goods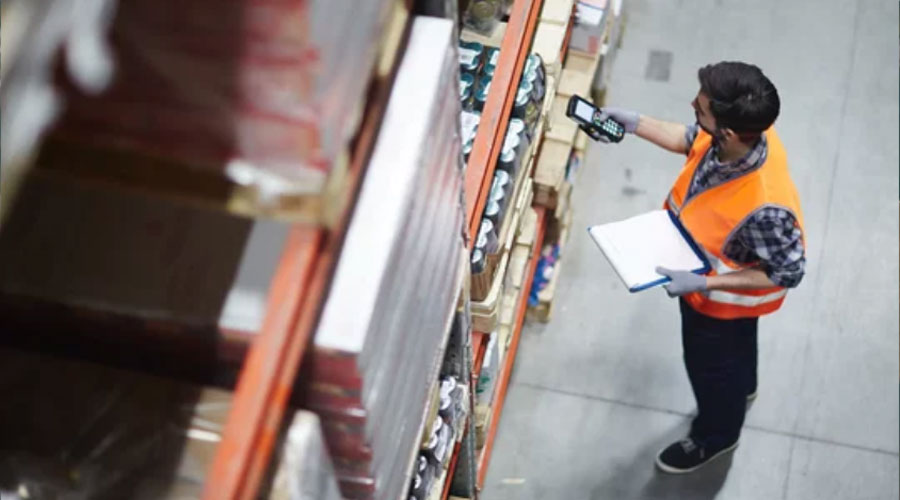 Deploy Enterprise Labeling into Your Supply Chain
Your labeling system can bring a big boost to your organization's supply chain. With CYBRA's MarkMagic barcoding software, you can manage and print all your labels and forms. MarkMagic can help manage your warehouse labels, product tags, carrier labels, shipping forms, and any other documents you need to keep your business humming. Take control of your supply chain with CYBRA's enterprise labeling solutions.
The Printing Engine inside your WMS / ERP
MarkMagic is integrated with some of the largest WMS and ERP software products in the world including Manhattan WMS, VAI S2k, Infor, Apparel Business Systems and others MarkMagic can also integrate with SAP, Oracle, JDA, and Netsuite. Additionally, MarkMagic is available on Windows, Mac, Linux, IBM Power System I, and on the cloud.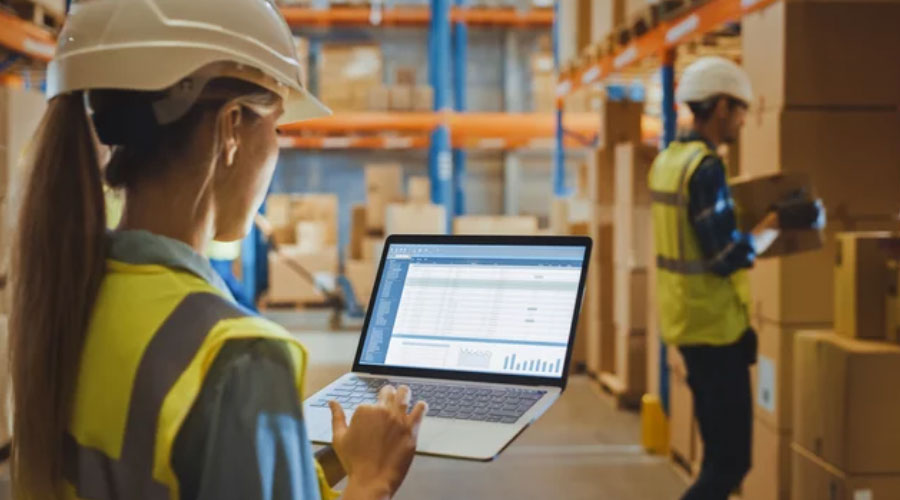 RFID Software Tracking Features for Consumer Goods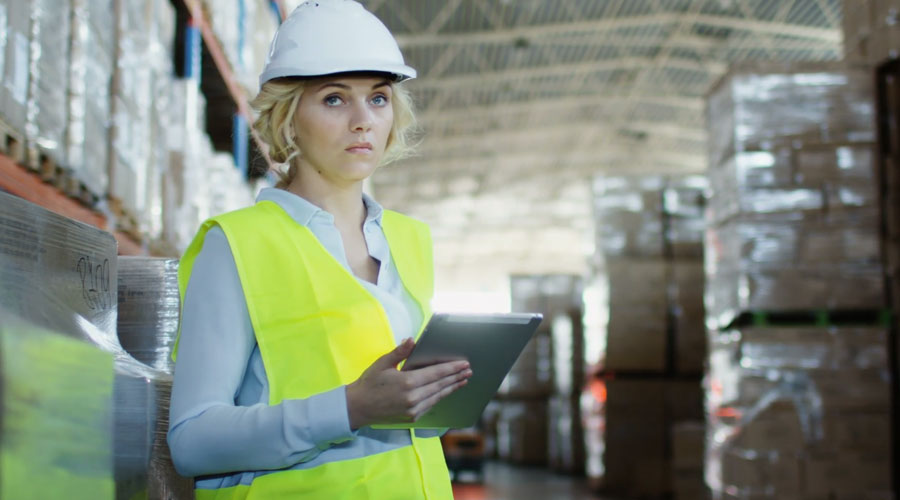 Track Goods and Inventory Across Facilities
When losing just one item or parcel can affect your bottom line, you can't take a chance by making incorrect shipping decisions or having inaccurate inventory data. High value goods such as jewelry, rugs, and other luxury items can be monitored with CYBRA's Edgefinity IoT software platform. From dock door to selling floor, Edgefinity IoT can help improve inventory accuracy, reduce lost items, and improve customer experience.
Improve Picking and Packing Accuracy
Picking and packing are some of the most intensive processes within any warehouse. There are a number of ways a pick/pack error can occur – from stock inaccuracies to item misidentification. Help give your workers a leg up by improving your supply chain's accuracy and visibility. With Edgefinity IoT, warehouse and fulfillment teams can see where items have been put away and verify where they are going.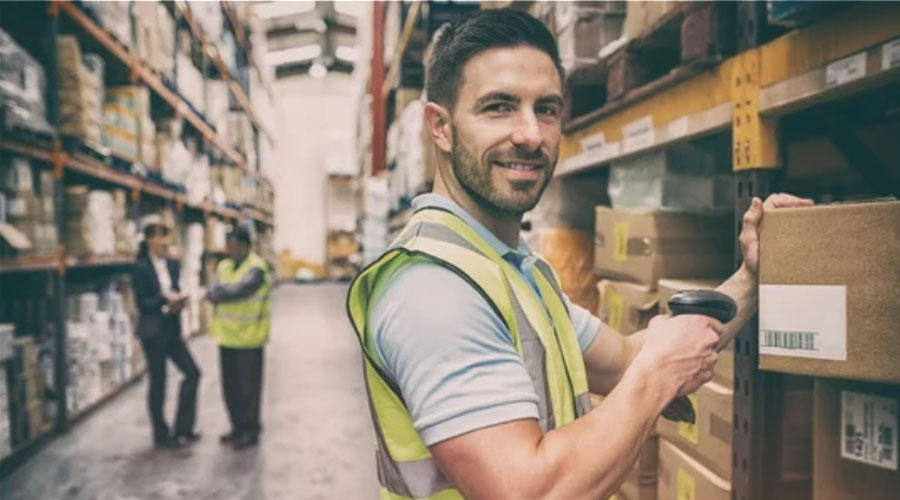 RFID Cage
The CYBRA RFID Cage is an RFID tunnel that can read and verify thousands of items per hour with greater than 99% accuracy. No matter how fast your lines move, 150 feet per minute, 350 feet per minute, or even 600 feet per minute, the CYBRA RFID Cage can read and verify carton contents.
Apparel
Streamline printing, labeling, inventory tracking, and other vital supply chain processes. CYBRA's labeling and tracking software is relied on by hundreds of apparel brands worldwide to print labels, manage inventory, and track equipment.
Rugs & Carpets
With an RFID system like Edgefinity IoT, event centers can ensure trade shows and other events go as smoothly as possible. Locate inventory and equipment in real-time, track personnel, and receive out of stock alerts, – all from one easy to use interface.
Jewelry
Managing jewelry inventory is a unique challenge for several reasons. The small size and difficulty identifying inventory by the naked eye can make it laborious to properly manage and track. CYBRA provides easy tagging and tracking software solutions for jewelers and distributors of all sizes.
Luxury Goods
High value goods such as purses, cologne, perfume, and sunglasses require an added level of protection and trackability. CYBRA has been working with top luxury brand names for years to provide first class labeling and inventory tracking capabilities.
Consumer Goods Manufacturing and Fulfillment Solutions
Thousands of software vendors and customers worldwide rely on CYBRA's award-winning software to save time and money. Our experts show you how to implement scalable barcode labeling and RFID tracking solutions.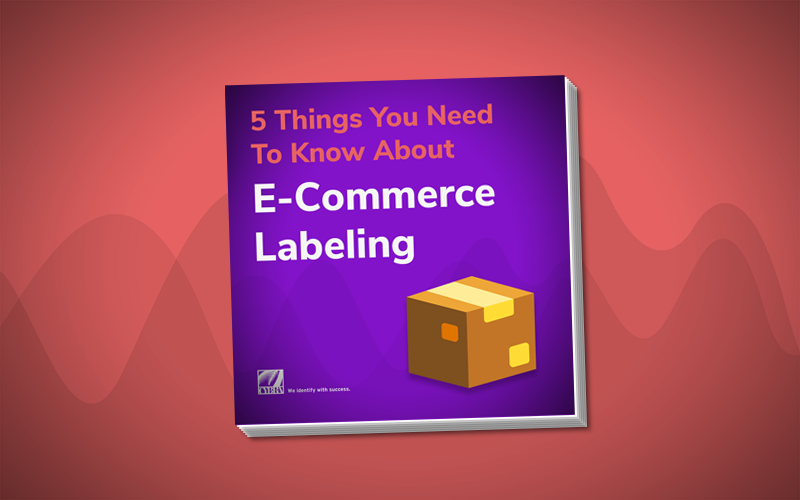 5 Things You Need to Know About eCommerce Labeling
Improve your eCommerce supply chain through barcode labeling. This is a quick guide that shows how retail brands and manufacturers can improve supply chain efficiency with simple barcode labeling techniques …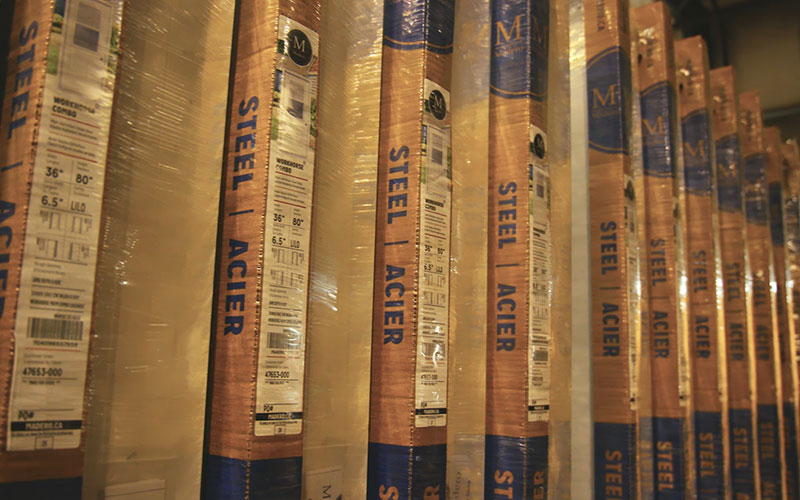 How West Four Group Successfully Deployed On-Demand Color Label Printing
Recently, West Four wanted to improve its product packaging. "Black and white just won't cut it anymore," says Jay Fafard, Executive VP at West Four. "We need to be able to speak to the customer more effectively." …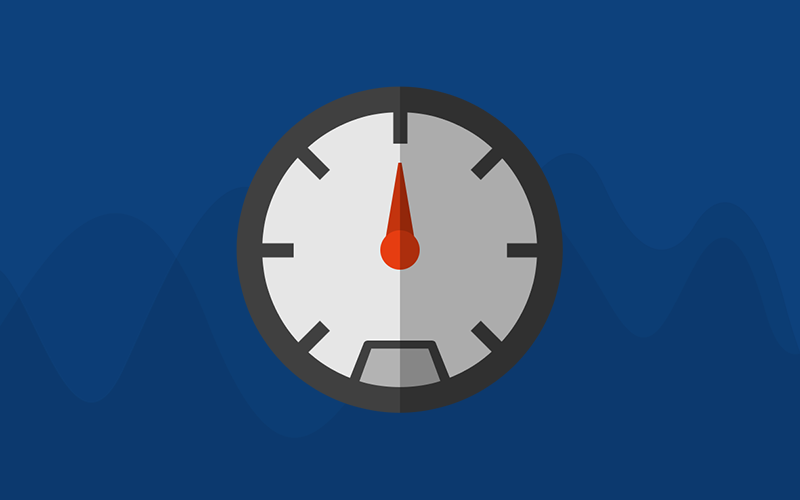 How to Maximize Enterprise Printing Throughput
Looking to improve your supply chain efficiency? Speed and accuracy is the key. And, to unlock your supply chain's potential, you need to partner with the right hardware and software providers …
Consumer Goods Labeling and Tracking FAQs
Can MarkMagic Work with Fabric Care Label Printers?
Yes, MarkMagic supports a wide variety of printer types including fabric care label printers. MarkMagic can support the printing of care labels for consumer goods such as bedding and bath textiles, clothing, and much more. Ensure high quality output by combining your fabric label printers with MarkMagic.
Can MarkMagic Print UCC-128 Labels?
Yes. Unlike other barcode labeling software products, MarkMagic can support a wide variety of media. That includes several kinds of barcodes such as 1D and 2D barcodes, RFID tags, standard shipping labels, forms, and even product and packaging media. MarkMagic provides a big benefit in allowing users to print all the media they need with one program instead of having to spend money on one program for labels and another for forms.
What Kind of RFID Hardware is Needed to Deploy an RFID Tracking System?
That would depend on the kind of RFID system you require. However, to get up and running, hardware that is typically required includes RFID tags, readers, and antennas. You may also need an RFID printer in order to print your RFID tags. Unlike many other RFID tracking systems, CYBRA's Edgefinity IoT is hardware agnostic. So, if you already have some RFID equipment, you won't have to order anything new. CYBRA has established relationships with many of the largest RFID hardware suppliers in the world including Alien, Impinj, Zebra, and others.
Can Edgefnity IoT Track Work in Process (WIP) Inventory?
Edgefinity IoT helps users track and trace garments and other goods across large facilities. With Edgefinity IoT, users can verify the status and location of items in real-time. This helps provide customers with accurate updates and reduce bottlenecks.
Labeling and Tracking Solutions
Since 1985, CYBRA has been solving some of the most vexing auto-ID challenges in the world. Relied on by many of the biggest names in retail, manufacturing, and safety & security, trust CYBRA with all your barcoding and RFID needs.