What's in Store for Retail in 2019?
More big changes are coming in 2019. Is your supply chain ready?
2018: A Year of Changes for Retail
2018 saw big changes in the retail sector. Momentum around multichannel shopping has grown as retailers endeavor to answer consumer demands. However, in-store sales remained strong. 2018 could be called the year of omnichannel retail.
Selling seamlessly between online marketplaces and in-store is no longer an ambitious futuristic objective. It is a necessary strategy for retailers to stay relevant in crowded and competitive industry. Retailers need to attract consumers online, but retain prevalence in physical spaces. According to Forbes.com, physical stores garner 90% of all retail sales. Still, that doesn't mean retailers haven't felt the pinch of online retail shopping.
A big change in 2018 saw "chore" shopping become more streamlined. Amazon Dash and Google Express, for example, are looking to offer consumers simple solutions to buying day-to-day goods like laundry detergent, paper towels, toiletries, and groceries. Many of these products offer two-day shipping or even same-day delivery. To handle this, shippers need heightened supply chain visibility.
In-store shoppers often look for a more exclusive shopping experience. "Cherish" retail lets customers connect with a brand or products in a more intimate way. Curated merchandise sets and artisan products in boutique style shops, for example, improve brand loyalty, and offer that feeling of uniqueness consumers value. Consumers look for this distinctive experience all while retailers retain that tech edge of buying items online and in-store pickups.
New technology such as "click-and-collect" shopping is another perfect example of retail needing to stay limber. Just a few years ago this was a rather exclusive convenience. Now it's a ubiquitous requirement for most, if not, all retailers. Shoppers want to buy anywhere, and also have options when it comes to fulfillment. Retailers who don't offer a multitude of buying/fulfillment options simply lose out on sales.
For 2018, a seamless shopping experience has become the new normal.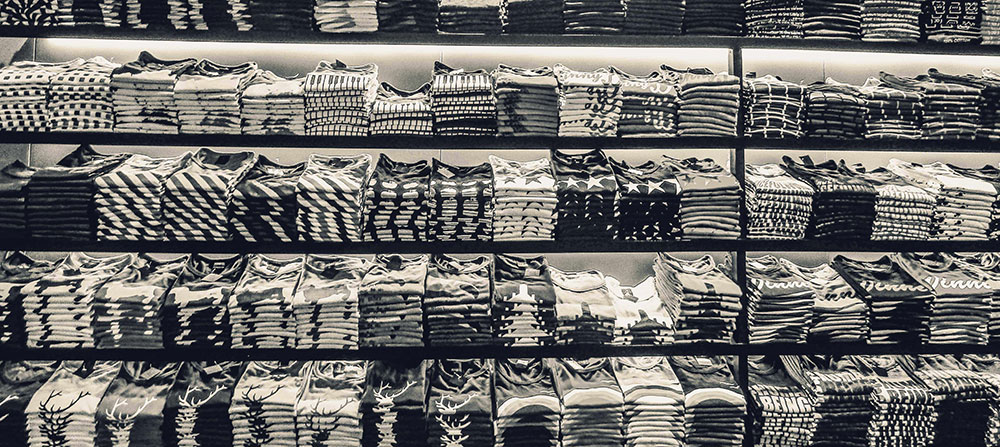 What's in Store for 2019?
A big goal for retailers and brands is to stay relevant, and stay in front of their customers, and also offer different products. Kroger, for example, recently announced a partnership with Walgreens to offer curated items in Walgreens drug stores. Consumers will likely look to online retailers to fulfill "chore" shopping at an increased rate while keeping high expectations on omnichannel retail at large. New solutions for chore shopping include auto-renewals, and one-tap purchases like Amazon Dash.
Convenience is at the heart of these changes, and in 2019, look for to add more convenient shopping experiences for customers. For example, two-day shipping is certainly the new normal. In fact, 65% of retailers plan on having 2-day shipping as the new standard as their new standard for order fulfillment. And with big brands such as Amazon, Target, and Walmart looking toward same-day delivery fulfillment speed and supply chain flexibility is at forefront of every distributor's logistics strategy.
With expectations rising year after year, distributor and shippers need to keep their supply chain nimble. That starts with visibility. With the boom of ecommerce, warehouses have gotten bigger. According to CBRA, average warehouse sized have grown significantly since 2002. Their report found that the average warehouse size increased by 143% from 2002 to 2017 to 184,693 square feet.
Warehouses are getting bigger to ensure inventory is available for fulfillment. Naturally, this makes it more challenging for shippers to keep track of inventory, let alone fulfilling orders quicker.
In 2019, distributors, manufacturers, and shippers will need to look beyond standard ERP and WMS platforms to deal with this increased demand. Their solutions will need to handle real-time tracking within their warehouse. But, tracking is just the tip of the iceberg. They'll need to validate outbound shipments automatically, run inventory counts without shutting down, and keep accurate inventory numbers so their is little area waste within the warehouse.
Those are some big expectations for 2019 and beyond! The question is, is your warehouse and supply chain ready?
READY TO IMPROVE YOUR SUPPLY CHAIN?
Introducing Edgefinity IoT – an application that combines RFID technology with tracking capabilities to give users the ability to locate, monitor and track assets, inventory, items, and employees with ease. Contact an RFID expert today to see how our technology can improve your organizational operations.