How NAFECO Improves Work-in-Process System with CYBRA's RFID Software Application
The Customer
When first responders need to answer emergency calls, the last thing they need to worry about is if their gear can keep up. That's why hundreds of firefighters, emergency medical services, and police departments around the world rely on NAFECO for their apparel, safety equipment, and protective gear.
Headquartered in Decatur, Alabama, NAFECO is a recognized leader in the industry of safety and protective equipment. Initially specializing in fire equipment, NAFECO has expanded its catalog to include a full line of industrial safety equipment, fire trucks, ambulances, and apparel for law enforcement workers and emergency service providers. Over the years, NAFECO has evolved into becoming a "one-stop-shop" for their customers. With over 50 years of experience, NAFECO knows just how important it is to be equipped with the best gear.
The Challenge
A large part of NAFECO's business is in uniforms for first responders. Those uniforms are highly customized – for example a department's logo, an officer's rank, or a first responder's name could be added to a uniform. Every uniform goes through a process where they start as a basic shirt and then each component that will go onto the uniform gets put onto a generated work order.
"That's where NAFECO ran into a problem", says Jeremy Bowling – Director of IT at NAFECO.
With thousands of garments in process every day, it was very difficult for NAFECO to monitor work order statuses. "If a customer called and said they needed their order rushed to them tomorrow, we didn't have an easy way to find their order", says Bowling. Initially, NAFECO barcoded every item in their work-in-process queue throughout. But this proved to be a cumbersome process as with barcode technology the user needs to scan every single tagged item individually. With thousands of garments needing to be processed each day, NAFECO required a more streamlined process to better manage their work-in-process system.
The Solution
Already customers of CYBRA, NAFECO was well aware of CYBRA's expertise in Auto-ID technology. NAFECO uses VAI's S2k Manufacturing instance within their production facilities, and uses CYBRA's MarkMagic alongside VAI S2k to automate and print their barcode labels and forms.
When NAFECO shared their challenge with the CYBRA team, it was clear that RFID was the solution. "An RFID tag is basically a barcode tag on steroids", says Chuck Roskow – VP of Operations at CYBRA. I was confident adding RFID would speed up their processes".
Implementing RFID into NAFECO's current inventory management was relatively simple and painless. NAFECO didn't have to make any changes to its VAI S2k system. Since S2k already had UPC and GTIN fields built into its system for NAFECO's inventory. CYBRA, a longtime partner of VAI, was able to easily help NAFECO download their S2k data, and populate the database inside CYBRA's RFID application. CYBRA also assisted with NAFECO's RFID labeling needs. Since NAFECO was already using MarkMagic, they just had to add an RFID field into their item labels. Once the data was in CYBRA's RFID platform, and the RFID labels were encoded, NAFECO was ready to get started.
With the encoded RFID tags, NAFECO's production team could scan multiples items in seconds. "Before, if you had 50 shirts you had to pick up each shirt and scan each barcode", says Bowling. This took about three to four minutes. With RFID, we can take a RFID scanner, and can scan every item on a rack in a few seconds."
Once items are scanned, they're logged into CYBRA's RFID software application. Once there, NAFECO can clearly see where items are in their facilities, and what their status is in a simple report. Inventory can be searched for by UPC code, order number, location, and status.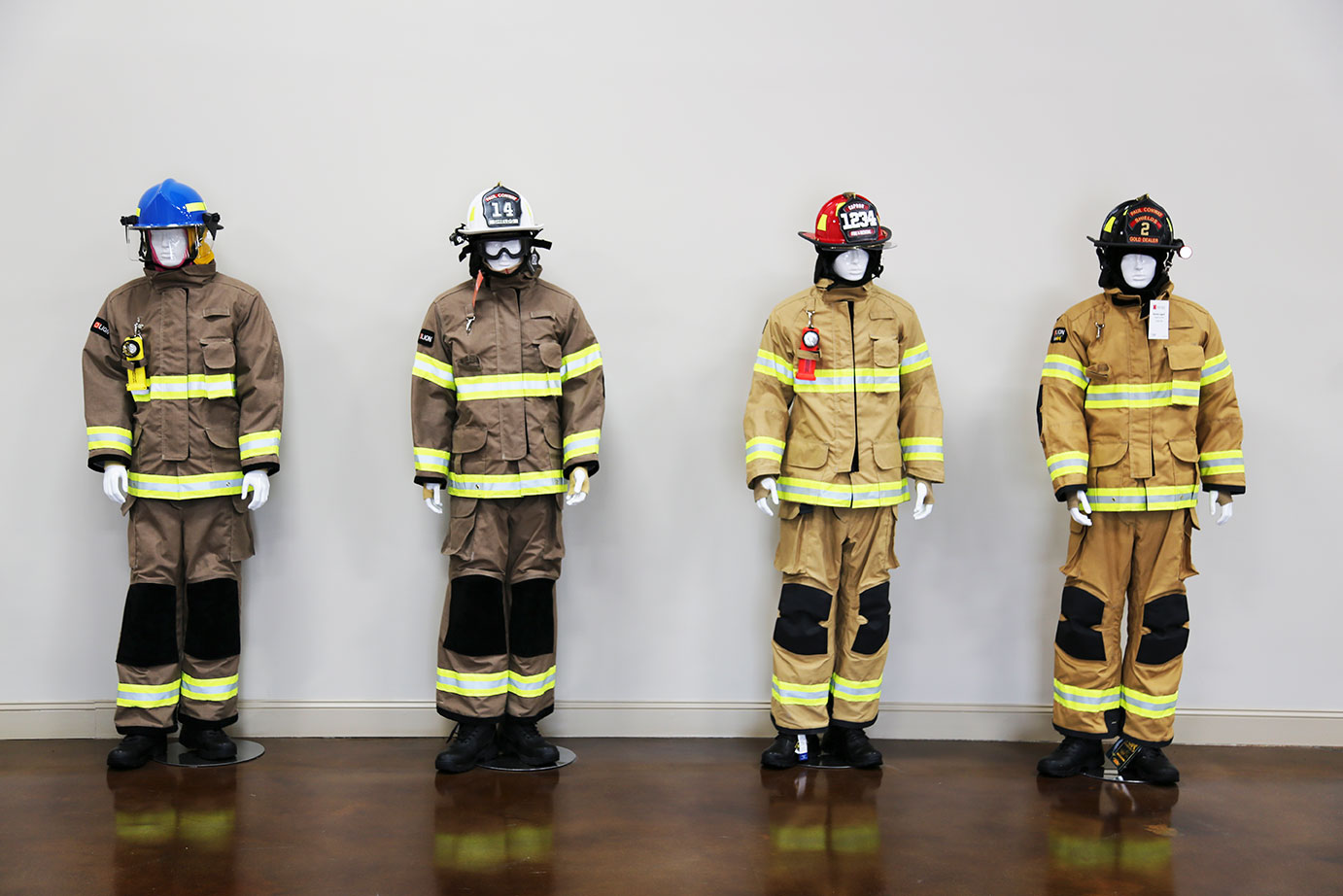 The Benefits
​NAFECO's new RFID system is not just fast – it's accurate. A barcoding system can be error-prone due to its reliance on manual input and scanning. Also barcode scanners can miss tags if they're not visible or if tags are not properly placed on items. With RFID tags, scans don't need high visibility. A few feet away, tags can be scanned with near 100% accuracy – removing any doubt of inventory accuracy.
NAFECO can now run cycle counts quickly and more often, without shutting down any operations, in order to maintain inventory accuracy.
CYBRA's RFID deployment also included a Geiger counter within its RFID scanners. With this NAFECO employees can calibrate their scanner to search for a specific item and simply locate it in seconds instead of sifting through dozens of items. That kind of granularity helps the NAFECO team keep track of specific orders quickly and easily.
With significant time saved and inventory visibility improved, NAFECO is looking to further add RFID into other facets of its day-to-day business. "The plan is to have everything RFID tagged", says Jeremy Bowling. "We started with just uniforms, but we see a lot of great use cases to help automate our processes."