This week is Amazon Prime Day 2020, and doubtlessly, warehouses and distribution centers around the US will be incredibly busy filling order. Each second Amazon generates $4,722 in sales. That's $283,000 per minute, and $17 million in an hour. Millions of amazon orders are in transit every moment of the day. No matter how you look at it, Amazon has changed the way we buy and sell goods.
The Amazon Effect
In the world of fulfillment and distribution, the "Amazon Effect" has been massive. two-day shipping, pricing flexibility, free returns, frictionless shopping, products like Amazon Dash, Amazon Go, and Amazon Fresh – the list goes on and on. It might be the understatement of the century to say that Amazon has been a major disruptor in the retail industry.
As the retail industry shifts more and more to online shopping, it's important for fulfillment teams and manufacturers to stay lean and flexible. Constantly evaluating and auditing an organization's operations is vital. But, a part of every organization's supply chain, label and forms printing, is often times overlooked and left obsolete to the point where it's a liability within their operations.
Here are a few ways Amazon and the online shopping boom have changed the way distributors deploy their printing and labeling operations.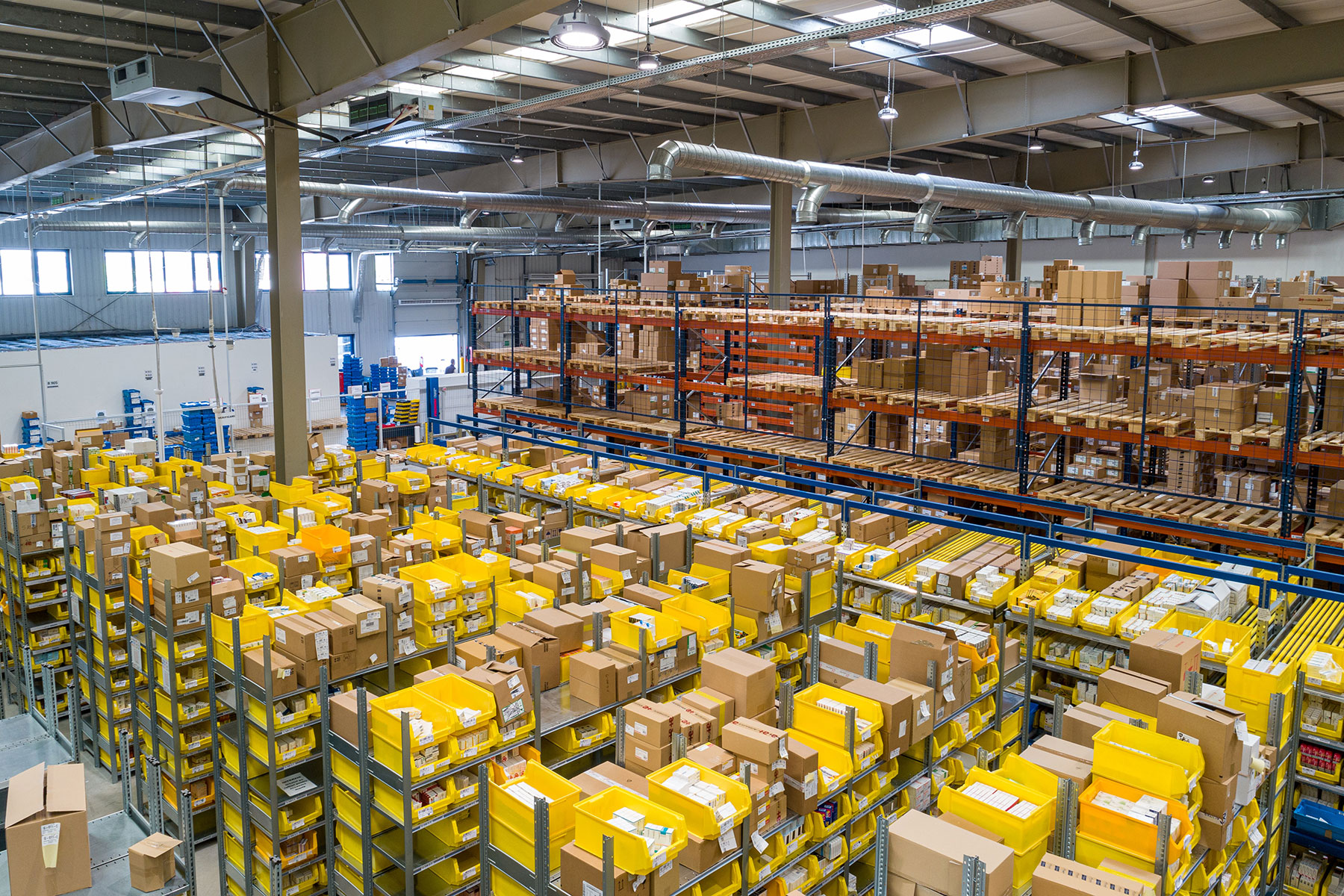 Returns
With the sharp uptick in online sales also comes an increase in returns. Today, consumers expect a seamless shopping experience from start to finish and beyond. That includes returning items painlessly. Online shoppers returned $41 billion in goods in 2019, which was a 35% increase over 2018. With numbers like that, distributors can expect the trend to only grow.
To ensure returns can happen seamlessly, organizations need to integrate return labels and online return transactions in their supply chain. Distribution teams can save time and avoid overhead increase by simply adding return labels to the packing slips they're already printing and sending in every shipment. Also helpful, distributors can email shoppers shipping information with every order including return information.
Friction-less Shopping
Today, consumers have high expectations. They want to buy online, and pick up items in-store. They expect two-day shipping. They like to browse and price check items on their phone. How and where consumers buy goods have gotten more complex. For example, 55% of consumers have purchased goods via social media. Regardless of where, when, or how consumers buy, their expectations don't change. This is the challenge of friction-less shopping.
In order to satisfy shoppers' needs in a multitude of ways, retailers rely on distributors to drop ship goods quickly, efficiently, and seamlessly. The challenge for suppliers and distributors is adhering to the differing requirements and compliance mandates from retail partners. This can certainly become difficult when a fulfillment team works with dozens of retailers. For example, most retailers have specific packing requirements. Some work only with certain carriers, too. In order to adhere to their requirements, distributors need flexible labeling capabilities. Modern forms and labeling applications can automate much of the grunt work, so you don't need to waste time outsource programming work just to update forms and labels.
A Sped Up Supply Chain
Amazon rolled out their two-day shipping model way back in 2005, and the retail world hasn't looked back since then. Two-day or even same-day shipping is the new normal. Leadtime for distributors has gone down drastically, while fulfillment expectations have gone up. How can distribution teams keep up? Speed and accuracy in the supply chain is the key.
But, fulfillment teams can only work so fast. To gain an edge, teams need to raise the visibility within their warehouse or distribution center. Knowing exactly where goods are can make a huge difference. As well, having more accurate inventory counts help teams know what they have, and know when to order more goods to avoid stock outs. In order to achieve higher inventory visibility, many distributors have turned to RFID technology applications. and RFID system can help track goods throughout the warehouse. Once an item or shipping pallet is affixed with an RFID tag, employees can locate the item either from a phone or geiger counter. Inventory counts can be done quickly instead of scanning each barcode one at a time, saving time and significantly raising accuracy.
What's Next?
Though Amazon is a leader in the disruption of online retail, the truth is that consumers are shopping differently. Expectations have changed, and so should your supply chain operations. Retailers and distributors alike should expect more change as shopping trends evolve. To do that, it's important to have the right tools that allow you to stay lean and flexible. If you're still relying on excel spreadsheets or a pen and paper, it's already obsolete. It's time to re-evaluate how your supply chain functions in order to keep up with 21st century shopping trends.