What is a Thermal Direct Printer?
Thermal Direct Printing is a printing process that uses heat instead of ink or toner. It's perfect for high-volume printing and addressing boxes. These printers are also easy to maintain, and the cost of ink and maintenance is much lower. Read on to learn more. This printing process is ideal for short-term, high-volume applications, such as labeling. This method can also print in color.
During the direct thermal printing process, the material is directly in contact with the print head. This makes it possible to get a black image without using ink. Despite the fact that the print head is in direct contact with the material, foreign materials may still get in the way. This can result in poorer print quality and premature printhead failure. For these reasons, it's best to use a label that has been coated with a special thermal substance.
The type of printer you need will depend on the nature of your application. There are several factors that can help you make the right choice. Your label might be exposed to different environments or surfaces, and it might be subject to chemicals or surface friction. If your label needs a high density barcode, then a thermal direct printing method might be the most appropriate. However, it is important to remember that thermal direct printing printers don't all perform the same.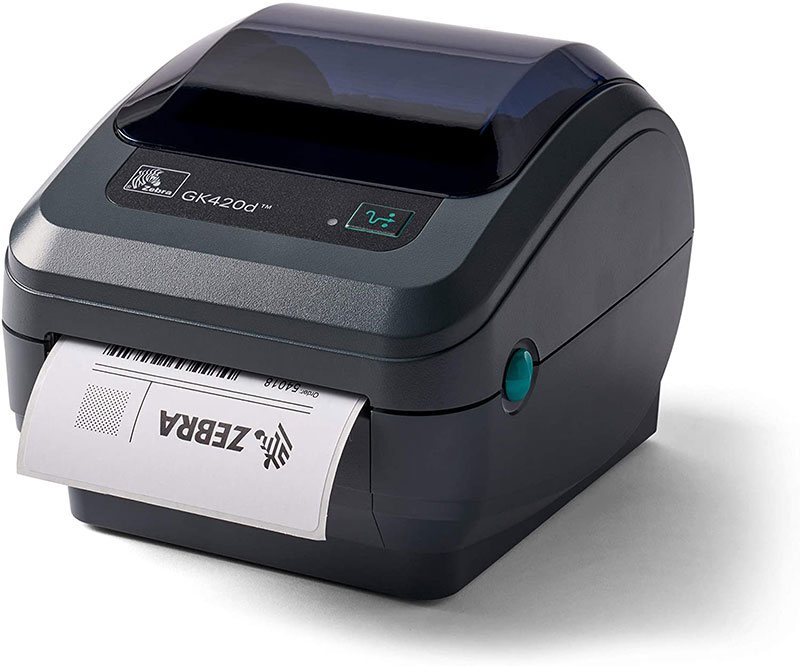 Thermal Direct Printer from Zebra