[eBOOK]
Benefits of Deploying Color Labeling into Your Supply Chain
A quick guide that shows the biggest benefits brands can enjoy when adding color to their product labels and supply chain.
Is Your Barcode Labeling System a Valuable Asset or an Outdated Liability?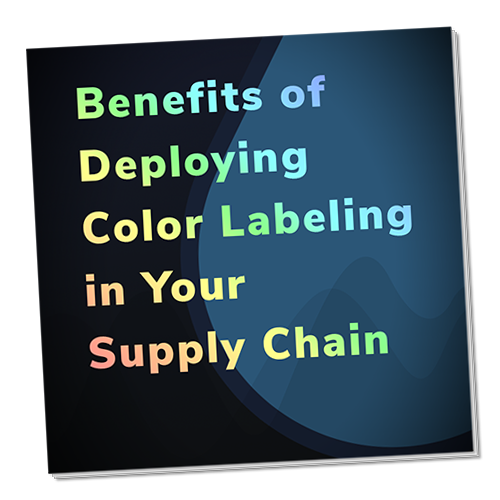 Color labels are just an expensive way to make your products look pretty, right? Wrong! Adding color to your labels and supply chain bring so much more to the table than just aesthetics.
Brand recognition, product appeal, and competitive advantages have direct correlations to how items are packaged and designed. Via a survey by Harris Interactive, 56% of printer users feel the most important reason to print in color is to reinforce their professional image.
But improving your brands outward appearance isn't the only reason to use color label and packaging. Industrial compliance for certain products can depend on proper labeling (i.e. hazard labels). And, distributors can make significant improvements to their supply chains by adding color coded picking and packing systems.
The goal of this ebook is to provide insight into how color labeling can benefit any organization and supply chain.
We hope you find this ebook helpful and informative.