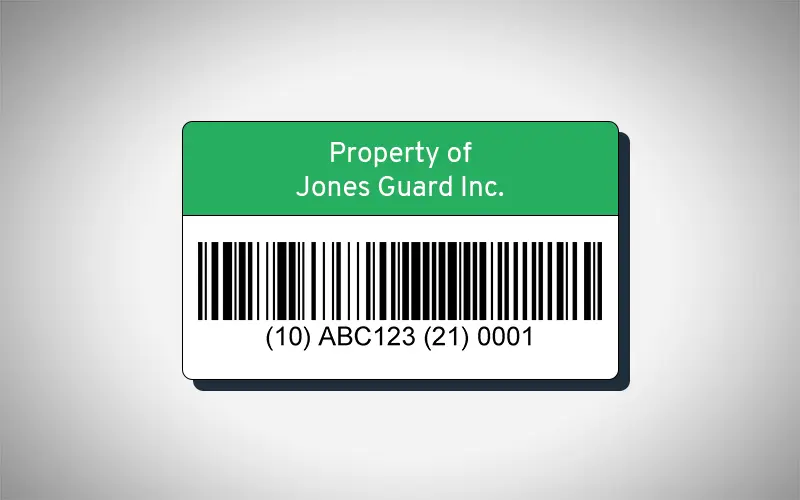 An asset label is simply a tag affixed to an asset to allow for quick and easy asset tracking. These tags contain important information about the asset and can include a barcode, serial number, or a product name. The barcode is then scanned to gain access to the corresponding details in an asset management system.
What Are the Different Types of Asset Labels?
There are many different types of asset labels available, and each one has a specific purpose. Some are meant for short-term use, while others are meant to be permanent and withstand the rigors of long-term use. There are also some that have unique characteristics, such as destructible vinyl or removable tags.
Common Asset Label Types
Barcode Tags
RFID Tags
BLE (Bluetooth Low Energy) Tags
Aluminum Tags
Which Labels to Choose?
Asset tags can come in a variety of materials, including aluminum, vinyl, foil, and polyester. They may be printed in different colors, and they are commonly made to resist harsh chemicals, moisture, and abrasions. Some are even coated with clear polyester films, which provide better protection for indoor applications.
The most durable asset labels are made of foil – For most general use assets that are exposed to abrasion, chemical exposure, or environmental hazards, durable foil asset labels can be a great choice. These tags are able to withstand temperatures up to 180 degrees Fahrenheit. They can also withstand water and mild acids, which makes them an excellent option for industrial applications and food processing facilities.
For more challenging conditions that require increased durability, rigid aluminum asset tags are a popular choice. These tags are designed to withstand abrasion, chemicals, and other harsh environments, and are used in the manufacturing, healthcare, and chemical processing industries.
Which Type of Asset Tags are Right for Your Business?
Choosing the right type of asset tag depends on several factors, including the type of asset you are trying to track and the environment in which it will be used. For example, if you are using an asset tag in a cold warehouse, you might want to look for an asset tag with a high thermal rating and a UV inhibitor.
Other considerations include the asset's surface material and whether or not it will be exposed to moisture, dust, or other environmental hazards. You can also find labels that are resistant to things like oil and water, as well as general purpose cleaners.
These labels also make it easier to detect and repair damage, and can prevent costly repairs in the future if they are damaged in an accident. They can also help you identify when an item has reached the end of its useful life, which is ideal for depreciation and maintenance management.
Asset Label Benefits
Here are some of the benefits of using asset labels:
Improved asset management: Asset labels can help to improve asset management by making it easier to find, track, and maintain assets. This can save time and money, and it can also help to prevent theft and loss of assets.
Increased visibility: Asset labels can help to increase visibility of assets by making them easier to see. This can help to prevent accidents and injuries, and it can also help to improve efficiency.
Improved communication: Asset labels can help to improve communication by providing a common point of reference for information about assets. This can help to improve decision-making and problem-solving.
Reduced costs: Asset labels can help to reduce costs by making it easier to find and track assets. This can help to prevent lost or misplaced assets, which can save money on replacement costs.
Increased compliance: Asset labels can help to increase compliance with regulations by providing a way to track and maintain assets. This can help to avoid fines and penalties.
Which Asset Tags Are the Best?
A lot of companies use asset labels to help them track and maintain their inventory and equipment. When asset labels include an RFID tag, assets can be tracked in real time. This helps them avoid misplaced or lost items and keeps employees accountable for when equipment is not returned.
If your business uses manual inventory databases, it can be difficult for new employees to navigate them. Asset labels make this process a breeze for everyone. And you can manage your labels with CYBRA's MarkMagic barcode label software.