Real Time Asset Tracking Software
Real time asset tracking software for monitoring equipment and assets. Optimize equipment usage, locate assets faster, and improve supply chain efficiency with Edgefinity IoT.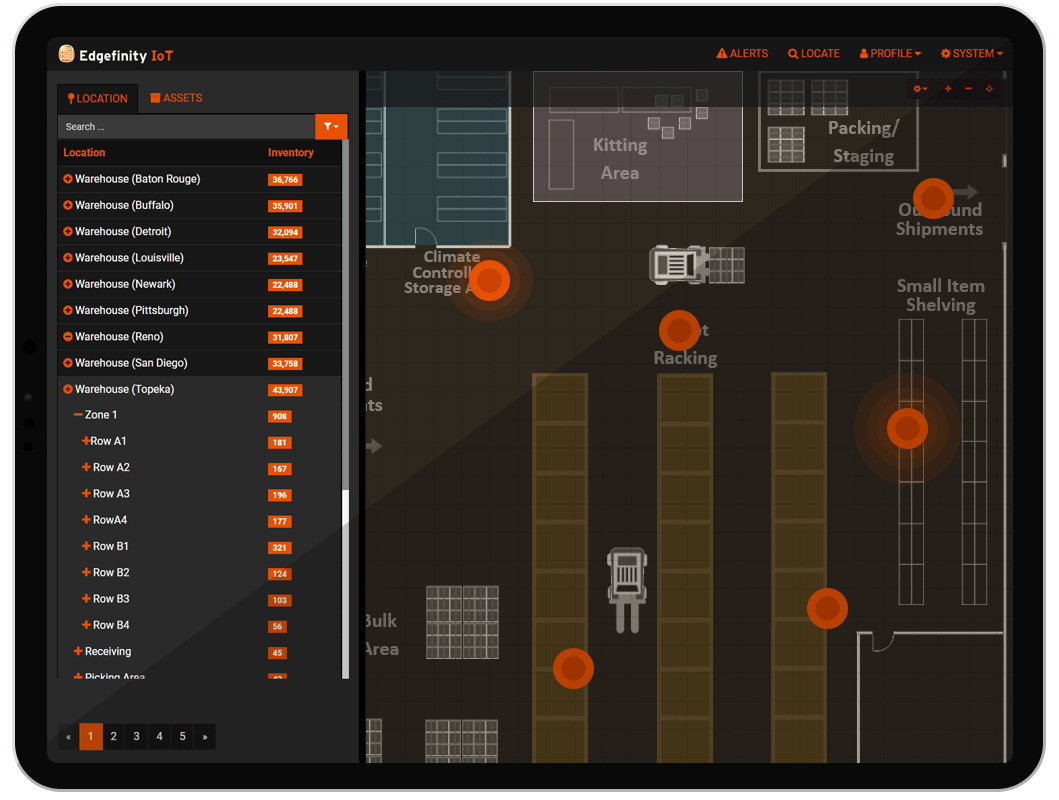 Locate and Track Assets in Real Time
Edgefinity IoT is real time asset tracking software. It is a complete RFID control software solution built for manufacturers, or any operation looking to get a better handle on their supply chain and inventory. Implement an advanced RFID asset tracking system without any programming. Hardware and software installation takes weeks, not months to successfully install.
Real Time Inventory Tracking
With Edgefinity IoT, you can achieve complete visualization of your facilities and inventory environments. Add floor maps of the facilities where your inventory is, so you can track your goods in real time. You can add as many facilities or floors as necessary.
Edgefinity IoT can render any file type, and can automatically scale your maps with pinpoint accuracy. Once your maps are uploaded into Edgefinity IoT, users can display the locations in real time from any device.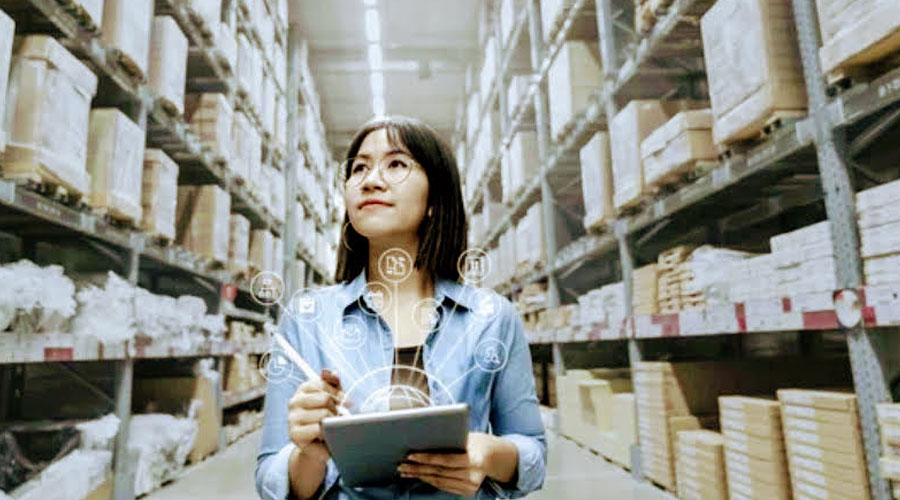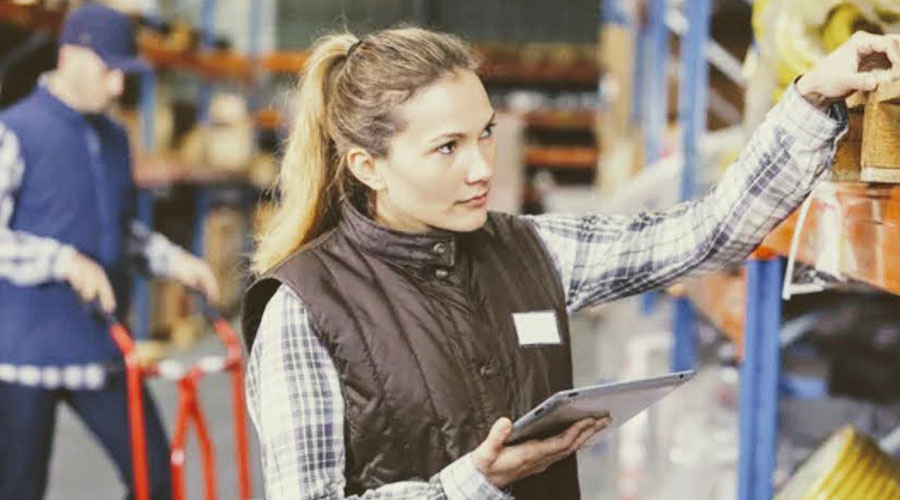 Search for Assets in Real Time
Within Edgefinity IoT, you can add all the assets, goods and devices you want to track. No computer programming is required. Once loaded into Edgefinity, you can track and search for items, and find their exact locations on your facility's maps. Any item that is tagged with RFID can be tracked in real time by Edgefinity IoT. You can use Edgefinity's convenient search function to browse locations, or asset groups.
Keep Assets Organized
At the heart of Edgefinity IoT is its rules engine. Edgefinity IoT lets you create complex rules to develop a highly customized real time tracking system. With no programming at all, end users can can create logical rules that can maintain when items get checked in/out, where items go, who uses equipment, and their current status.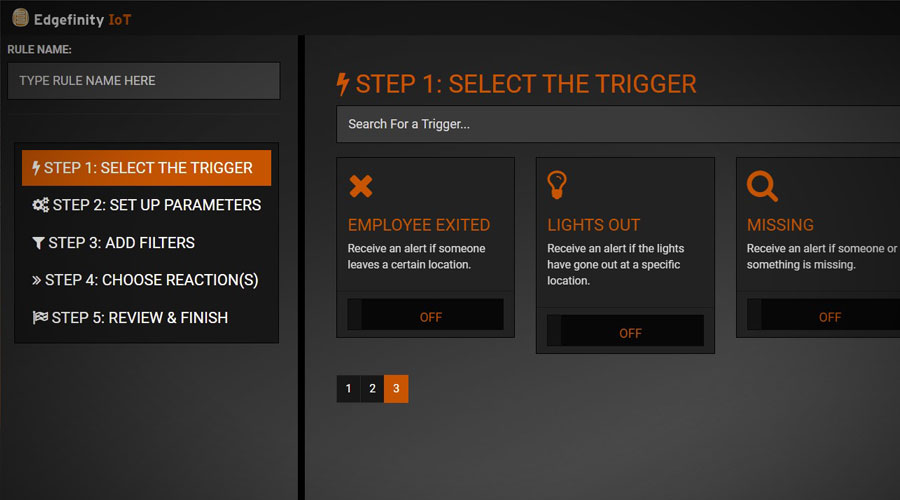 Track Anything and Everything
With Edgefinity IoT, you can get a live look at your entire facility. But, you can even go so granular that you can find the location of one single item – in real time. Edgefinity IoT is a new kind of RTLS built to help organizations streamline complicated processes. Receive immediate alerts if items are missing or mishandled based on rules you created. Edgefinity IoT gives you complete control over your facilities no matter your location.
What Can CYBRA's Real Time Asset Tracking Software Do For You?
Inventory Accuracy
Reduce cycle count time by as much as 90%. Count as often as needed. Edgefinity IoT increases inventory accuracy – critical for omni-channel operations.
Chargeback Reduction
Match every carton to orders for content and quantity with over 99% accuracy. The reduction in chargebacks alone will pay for the system many times over.
Reduce Cycle Count Time
Cut cycle count time by as much as 90%. Count as often as necessary. This frees up your sales team so associates can stay on the selling floor.
Reduce Missing Items
Cut down on missing items in and around your warehouse. No more lost assets due to mishandling or misplaement. Send alerts so you know when to replenish assets.
Real-Time Auditing
Read every single item in every single carton received, and validate every single item in every single outbound carton packed. Nothing gets past Edgefinity IoT.
Lifecycle Management
Edgefinity IoT can track asset lifecycle information such as usage time, maintenance history, put-away status, and can send unauthorized handling alerts.
Interested in Real Time Asset Tracking Software Solutions?
Real time asset tracking software.
Built on CYBRA's expert RFID system technology, Edgefinity IoT baseline alerts were developed utilizing the latest in RFID and RTLS (Real Time Tracking Systems) capabilities. Here are some of the real time asset tracking solutions we can offer:
Tracking and tracing WIP (Work in Process) goods.
Preventing items from unauthorized usage.
Ensuring vital equipment is not taken off premises.
Keep track of reusable bins and equipment.
Auditing outbound shipments to reduce chargebacks.
Check where items are stored for quick finding.
Contact an RFID expert today to see how our technology can improve your organizational operations.