SHIPPING & RECEIVING
Improve shipping speed and reduce packing errors, while decreasing shipping costs. With CYBRA's shipping and receiving solutions, retail brands and manufacturers can meet modern fulfillment demands while improving distribution operations.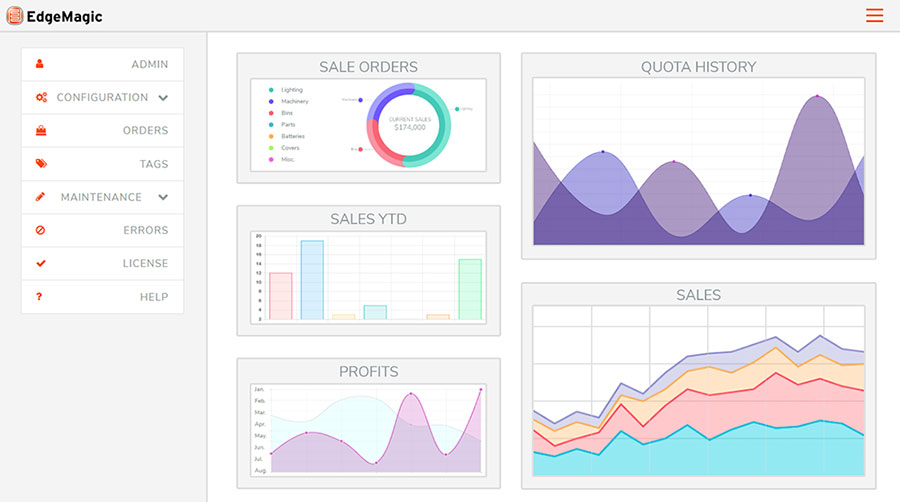 RFID SOFTWARE SOLUTIONS FOR SHIPPING AND RECEIVING
EdgeMagic is a complete RFID control software solution perfect for retail brands, distributors, and manufacturers looking to improve shipping and receiving operations. Now all your inventory data is right at your fingertips, and is delivered to you in real time.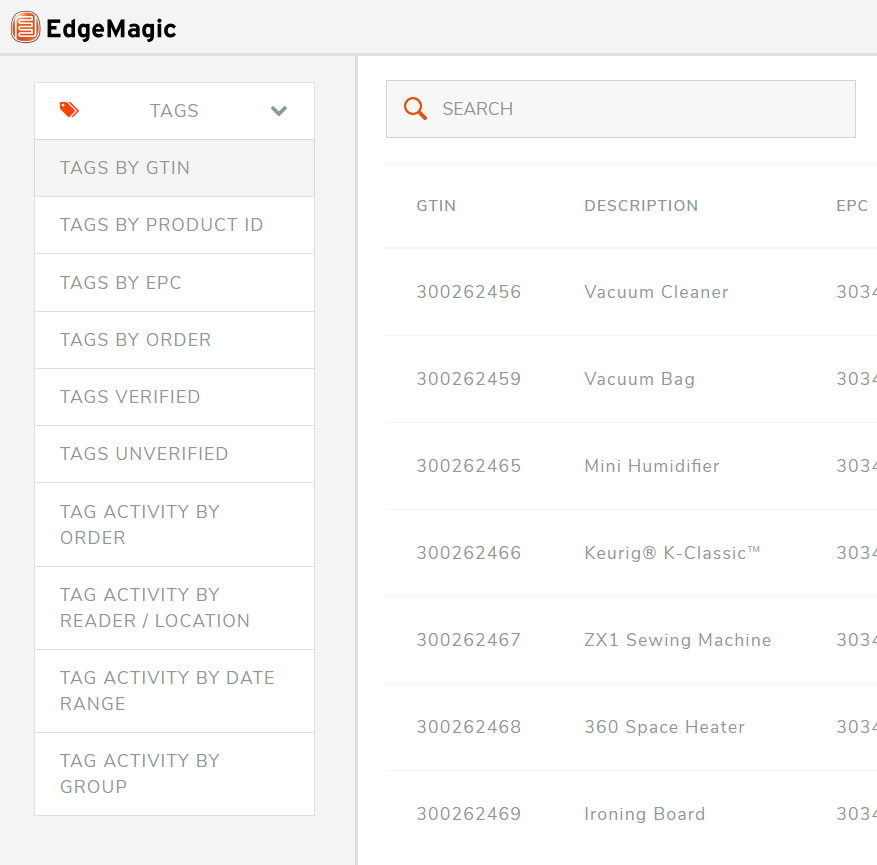 SIMPLIFIED REAL-TIME AUDITING
Read every item in every carton received, and validate every single item in every outbound carton packed. 
REDUCE SHIPPING AND RECEIVING TIME
Automatically receive items as they are unloaded. Reduce time to pack orders to the time it takes to put the garments in each carton, and reduce time to find, peel plastic and read barcodes.
IMPROVE INVENTORY ACCURACY
Reduce cycle count time by as much as 90%. Count as often as needed. EdgeMagic increases inventory accuracy – critical for omni-channel operations.
DECREASE SHIPPING & PACKING ERRORS
Improve your operation's picking, packing, and shipping procedures by automatically scanning each RFID tag.
ACCURACY + SPEED = THE CAGE
CYBRA's automated carton validation solution, can read and verify thousands of items per hour with greater than 99% accuracy. No matter how fast your lines move, 150 feet per minute, 350 feet per minute, even 600 feet per minute, the CYBRA RFID Cage can read and verify carton contents. Learn More>
WHAT CAN CYBRA DO FOR YOUR SHIPPING AND RECEIVING?
Whether you're looking to improve inbound shipping, speed up carton validation, or reduce packing errors, CYBRA's RFID software platform, EdgeMagic, gives you the tools to deploy a complete RFID system without any programming.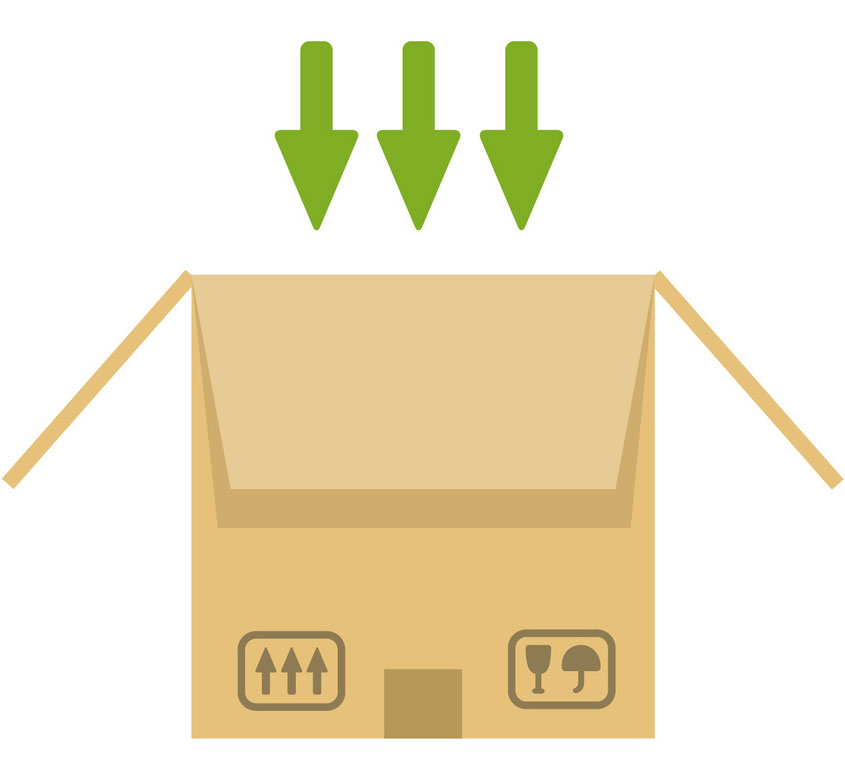 ACCURATE DATA RETRIEVAL
Get a read rate of your inventory at 95% or higher. With CYBRA, your data comes in real time. No more waiting on inventory numbers.
ITEM LEVEL TRACKING
CYBRA's solution that encodes EPC (Electronic Product Code) compliant RFID item tickets and validates orders by carton. Did we mention CYBRA's tracking accuracy is 99%?
MORE INFO ON YOUR LABELS
Use CYBRA's easy to use WYSISYG form & labels editor. Add what you need on your items.
EDGEMAGIC RFID MOBILE PLAFTORM
EdgeMagic is fully available on any modern smartphone device. Receive important inventory and product tracking data right to your phone, and never be out of the loop with your inventory and supply chain. EdgeMagic Mobile Platform includes support for Windows Mobile, Android, and iOS EdgeMagic Apps.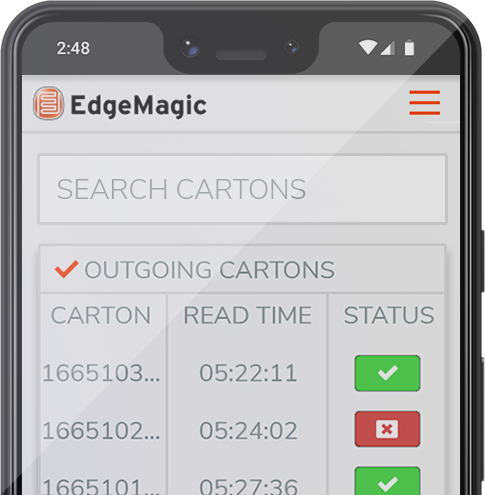 RFID INTEGRATED SHIPPING AND RECEIVING
With the ability to audit every inbound and outbound shipment, EdgeMagic reduces chargebacks, paying for itself many times over. EdgeMagic is a perfect fit for retail brands, manufacturers, and distributors looking to improve their shipping and receiving capabilities.
CHARGEBACK REDUCTION
Match every carton to orders for content and quantity with over 99% accuracy. The reduction in chargebacks alone will pay for the system many times over.
RFID TAG VALIDATION
RFID tag validation and association of Items to Cases to Pallets — EdgeMagic manages pallet, carton, and item-packs to retain the integrity of transport units with load units.

EPCglobal ENABLED
EdgeMagic includes EPCglobal Gen 2 SGTIN-96, SSCC-96, DOD-96 and other RFID Tag commissioning. It gives the ability to apply pallet/case/item EPC order validation.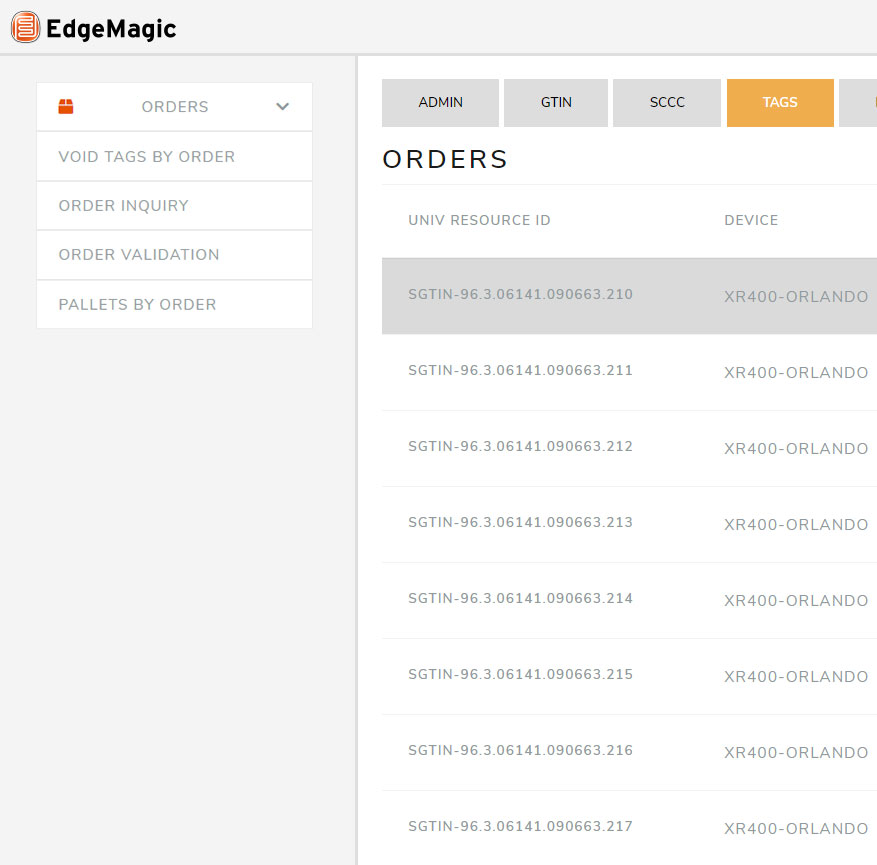 [

INVENTORY MANAGEMENT WEBINAR

]

How to knock out outbound shipping errors and expense offsets with RFID. In this webinar, CYBRA's RFID gurus will discuss the latest order fulfillment techniques that are improving orders per hour by 30%.
INTERESTED IN OUR SHIPPING & RECEIVING SOLUTIONS?
Since 1985, CYBRA has been solving some of the most vexing auto-ID challenges in the world. Relied on by many of the biggest names in retail, manufacturing, and safety & security, trust CYBRA with all your Auto-ID needs.
Built on CYBRA's expert system technology, EdgeMagic baseline alerts were developed utilizing the latest in RFID and RTLS (Real Time Tracking Systems) capabilities. Contact an RFID expert today to see how our technology can improve your organizational operations.
Contact us to see how CYBRA's shipping and receiving solutions can positively impact your business.
INTERESTED IN OUR SHIPPING & RECEIVING SOLUTIONS?
Contact us to see how CYBRA's shipping and receiving solutions can positively impact your business.