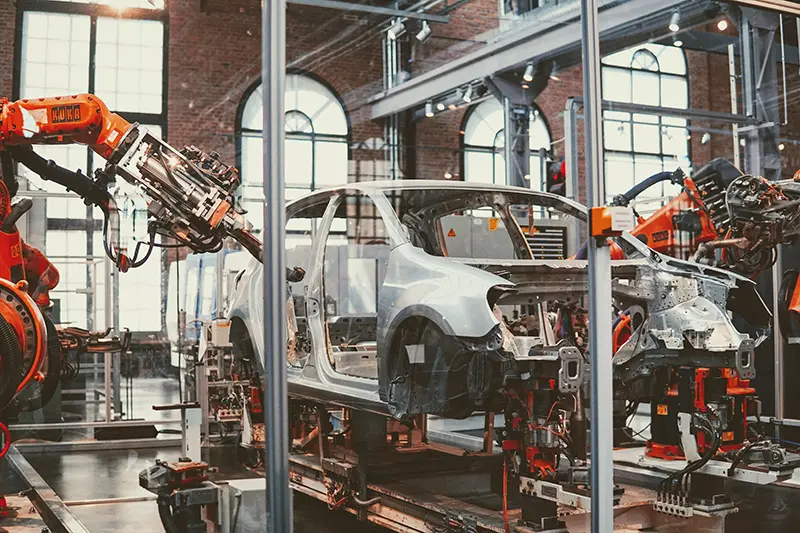 Labeling systems and barcode printing software are key tools for a car manufacturer's supply chain. They help to save time, reduce costs and improve accuracy as companies struggle to keep up with ever-increasing customer demand. A common type of barcode for labeling car parts is the 2D barcode. 2D barcodes typically used for labeling car parts are QR codes. But, there are several different types of barcodes that can be used by a car manufacturer's supply chain, including Code 128 and Interleaved 2 of 5. Many auto manufacturers have adopted both codes as part of their standard production processes, enabling them to track inventory in real time throughout their operations. 2D barcodes can hold more information than a linear barcode, such as quantity, URLs, part status, or part origin, which make them especially useful in automotive manufacturing environments where detailed tracking is required.
Benefits of Labeling Car Parts
Labeling is an important part of the supply chain for car part manufacturers. It ensures the accurate delivery of a product, provides critical barcodes and other data, and speeds the flow of goods. But it's also subject to constant change, from customer-specific requirements and branding needs for distributors in a new territory to import and export regulations and customs audits. That means labeling can be a labor-intensive, costly process.
Traceability
Traceability is the ability to track and document every step of a product's production, from the raw materials it receives to its final distribution. It's a necessary part of any manufacturing process, and it can help boost your business in many ways. For example, it can help you avoid costly product non-conformity issues and product recalls. It also improves production efficiency by tracking your inventory, materials and finished goods in real time.
Labeling car parts dramatically dramatically improves traceability within automotive supply chains. Traceability is an essential tool for any company, but it's especially crucial in highly regulated industries like automotive manufacturing. It can help ensure compliance with local and federal laws while avoiding costly product failures.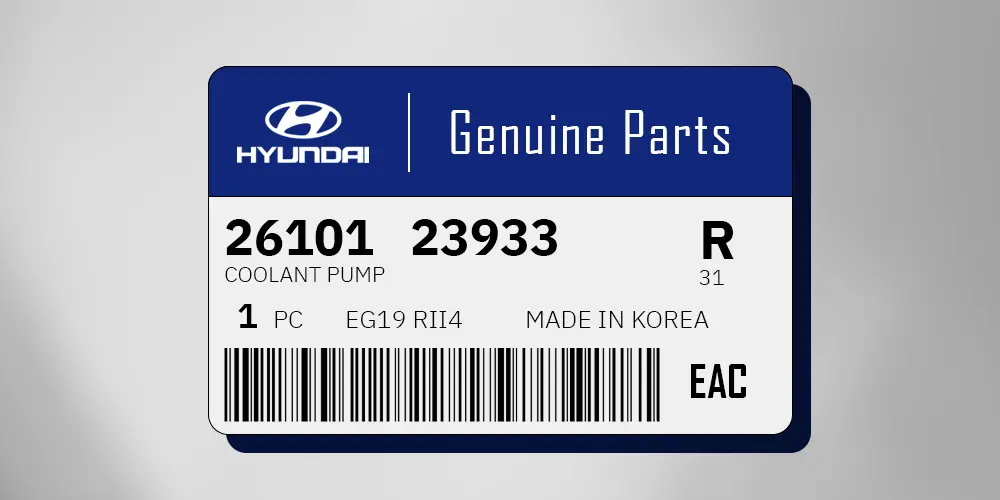 Quality Control
In the manufacturing industry, quality control is essential to ensure that all products meet the set standards. These standards help prevent a variety of issues such as wastage of raw materials and downtime in production. Moreover, it also mitigates the risk of product recalls. In the automotive sector, this is particularly important because vehicle parts are linked to life and property.
To prevent these problems, manufacturers must implement a proper quality management system (QMS). This allows them to effectively utilize time and manpower by ensuring that only high-quality products are produced. Quality control mainly consists of the detection and analysis of non-conformities in a given product or service. It also includes the determining of the causes for these non-conformities and necessary corrective steps.
Safety
Labeling car parts is part of the process that allows manufacturers to ensure that their products meet quality and safety standards. It's an important component of the vehicle manufacturing industry, because it helps to create safe vehicles that won't crash in the event of a collision.
Manufacturers also have a responsibility to ensure that their products are safe for general use, especially when used by consumers. This is often referred to as product liability.
If a manufacturer fails to adhere to these standards, they can face fines and recalls. These fines are intended to protect consumers from unsafe products. A good car part manufacturer will have an excellent safety program in place to help employees stay safe. This may include training, safety orientations for new employees and regular meetings to discuss safety issues.
Barcode Label Software for Your Automotive Labeling
Labeling car parts and automotive inventory  is a key part of car and car part manufacturing. Car manufacturers can track products in the warehouse with barcodes and use them to check in inventory from their 3PL suppliers. They can also use these labels (with barcodes printed on the labels) to mark parts with a variety of other data, such as a serial number, date and model. These barcodes can then be printed by a barcode printer or scanner to create the label that is applied to the product. This makes it easier for employees to track inventory and reduces the risk of mishandling or missing important details.
If you're a part of an automotive supply chain, consider investing in a specialized barcode system that supports the unique demands of your industry. The right barcode solution can streamline your operations, reduce errors and improve the safety of your work environment. The best barcode solutions can also help you avoid costly mishaps and meet compliance requirements, ensuring that your customers receive the quality of products they expect from you. If you're not sure which solutions are right for your needs, consult with a barcode consultant who can evaluate your operation and recommend the best barcode system. Choose a barcode label design and printing system that combines the right hardware and software to support your organization's specific needs. Invest in a scalable solution that can easily grow with your business as your needs evolve.
A labeling system that's paired with an intelligent label printer can improve accuracy and productivity in your supply chain. The software and printer should be able to automatically print labels that contain the proper barcodes, making it easy for workers to scan labels from a handheld scanner. Automated barcode creation and scanning eliminates manual data entry, so workers can focus on more valuable tasks. This can improve accuracy and ensure accurate inventory records for every customer. Streamline barcode creation using an enterprise software package that can integrate with your product database and create labels for multiple items in one go. The software also allows users to easily edit, print and reprint labels.