Asset Tracking for Hospitals
Track hospital assets, inventory, and equipment in real time with Edgefinity IoT. CYBRA's RFID asset tracking system combines with RTLS to offer healthcare providers with a real time track and trace software solution.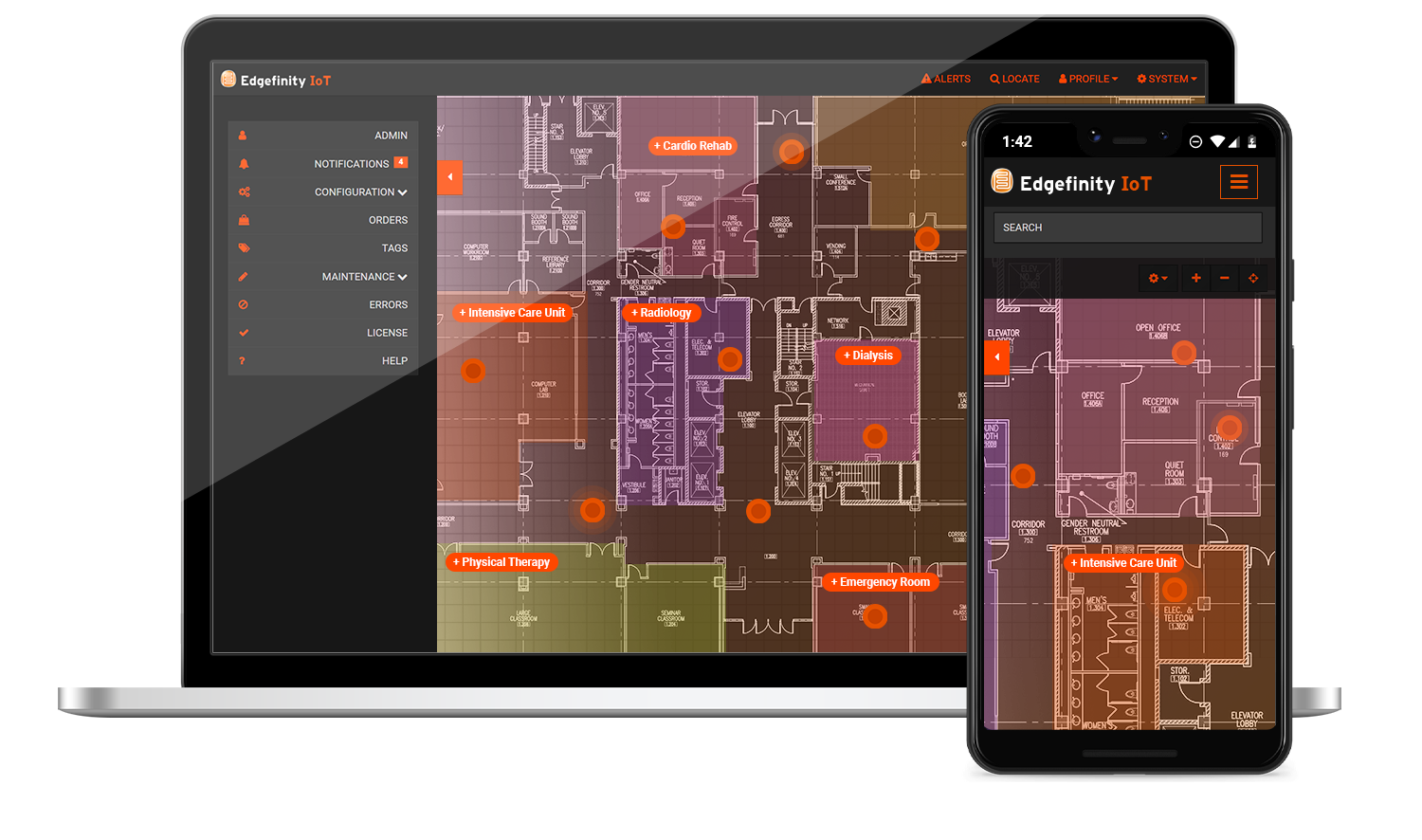 Track Medical Inventory, Hospital Equipment, and Personnel
We all know that the equipment and assets at a hospital are incredibly valuable. Yes, they're expensive, but they can also save lives. That's why properly maintaining & storing hospital equipment is so vital. And, when there's an emergency, it's extremely important to know where important equipment & materials are.
Give your hospital staff the help they need by using the most robust item tracking system in the industry. From food trays to bio medical equipment. Track your assets with CYBRA.
Track Healthcare Assets and Equipment
Use active RFID tags to get inventory updates from important equipment. No need to do physical inventory. The RFID tag talks to you so you know its status and location.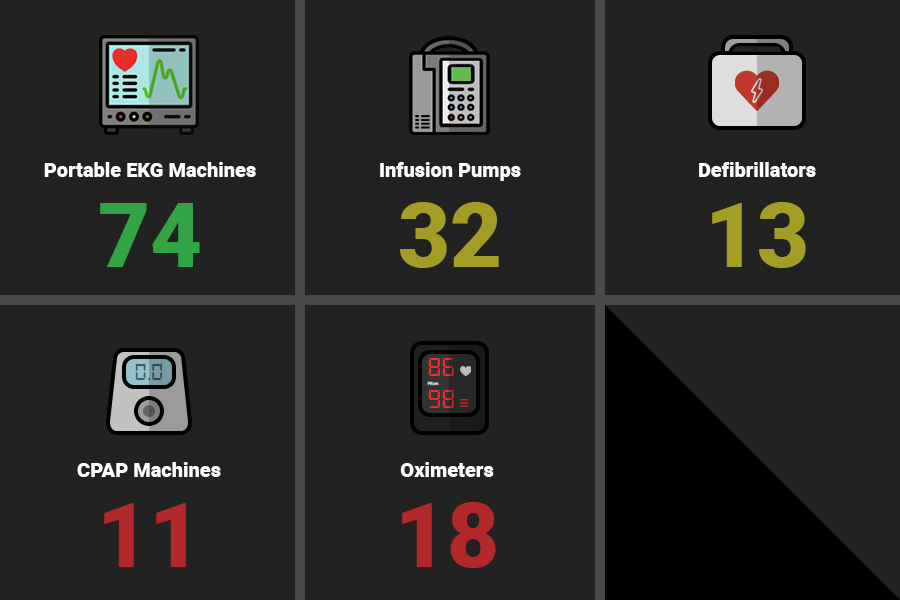 Monitor Medical Equipment Inventory Levels
No more guessing on when you need to reorder more medication or hospital equipment. Get a closer, in depth look at your inventory. With CYBRA's tracking capabilities, you will be able to get up to the minute information about your hospital inventory.
Real-Time Location Visibility
Combining active RFID hardware and software with RTLS (real time location system) and multi-sensor capabilities, Edgefinity IoT keeps you in the know by sending out instant alerts whenever an incident occurs. No matter where managers are, they can always have a live, real-time view of any active alert situation from inception through resolution.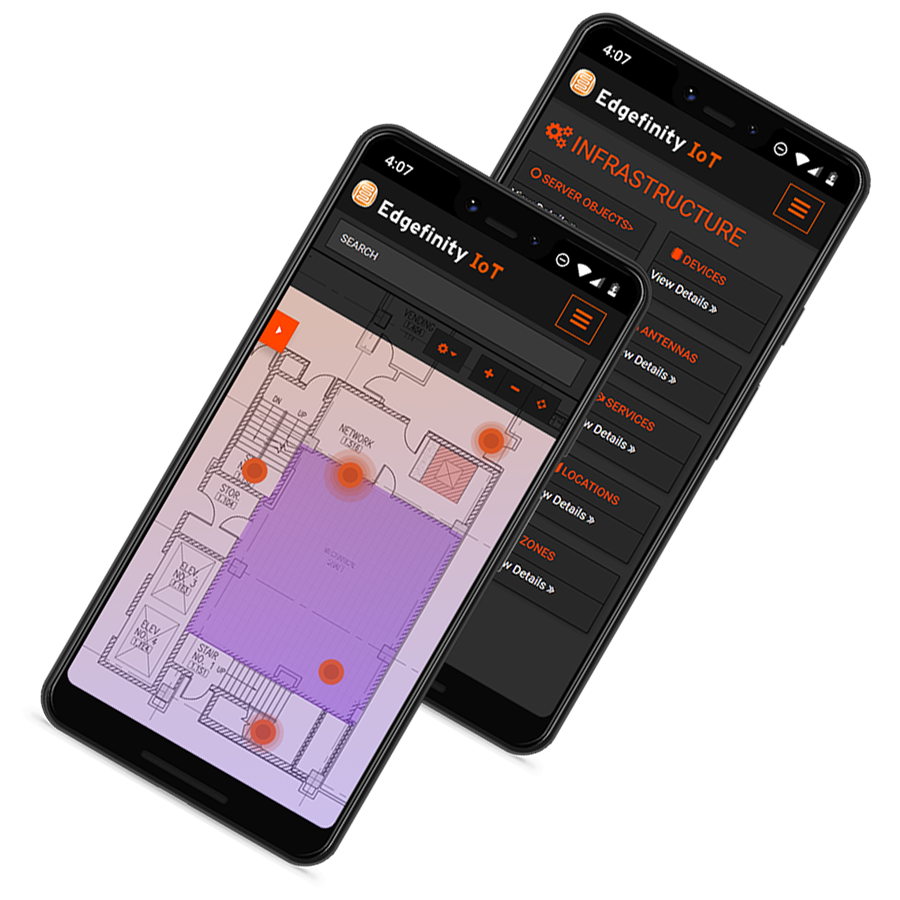 Create Powerful Rules
At the heart of Edgefinity IoT is the workflow and rules engine. Build complex rules in a few simple steps – rules that range from simple to complex are easy to create. Customize your operation without slowing down your employees or supply chain.
How CYBRA's Edgefinity IoT Improved Inventory Tracking at Elite Medical
Elite Medical Supply needed to enhance traceability of inventory, reduce occurrences of missing medical supplies, improve the receiving of Goods/Check-in process, and simplify the process for reordering inventory.
Asset Tracking for Hospitals and Healthcare Facilities
Built by the CYBRA experts, Edgefinity IoT baseline alerts were developed utilizing the latest in RFID and RTLS (Real Time Tracking Systems) capabilities. Here are some of the RFID/RTLS solutions we offer:
Track patients in real time.
Prevent items from being used by unauthorized workers.
Ensure vital equipment is not taken off premises.
Keep track of reusable equipment.
Check where items are stored for quick finding.
Contact CYBRA to discuss your specific software and hardware needs, and to see how Edgefinity IoT can positively impact your supply chain initiatives.
ASSET TRACKING FOR HOSPITALS AND HEALTHCARE FACILITIES
CYBRA's RFID and RTLS technology combine to offer organizations the ability to track and locate people and assets in real time. Contact us to see how our applications can streamline your daily operations.