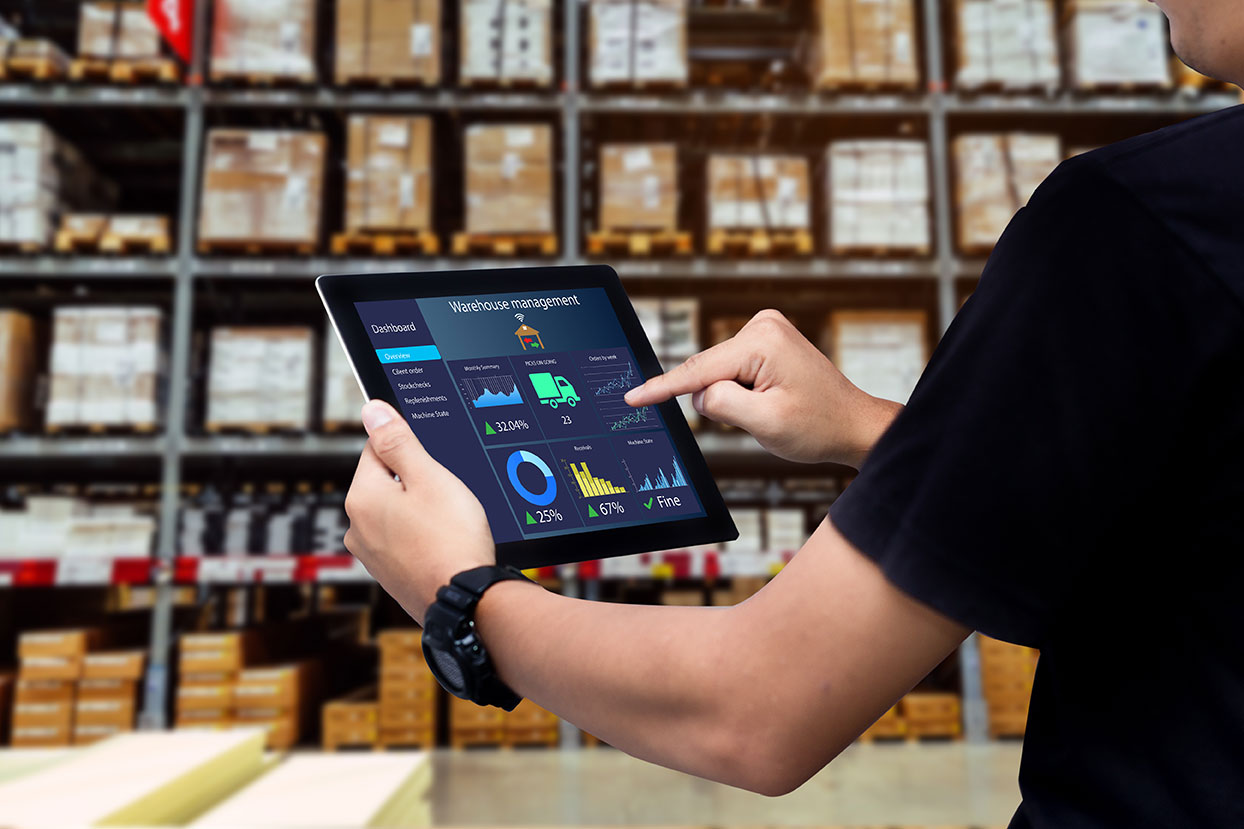 Any company that produces physical goods must be cognizant of its inventory. Inventory management is a vital component of every company's financial health, as being aware of how inventory is managed goes hand in hand with how the company is being managed.
While warehouse inventory management is pretty straightforward, the process of tracking how items are received, audited and managed for order fulfillment can have a multitude of challenges. This is often due to poor or outdated technology which can hinder operations.
Pain Points in Warehouse Inventory Management
As a warehousing, operations or logistics manager, you may be experiencing one of the following issues in your warehouse:
Poor Inventory Tracking – Tracking inventory is crucial to a warehouse. However, many systems still do not accurately track items coming in and out of the warehouse on a regular basis.
Lost inventory – With poor inventory tracking methods comes lost inventory, creating bottlenecks and at worst, disruptions in the supply chain.
Cost – Losing inventory carries a costly burden on a warehouse. Not only are they losing valuable items, they also have to restock and purchase new inventory.
Time-intensiveness – Many outdated inventory management systems lack automation. This means that workers are wasting time and money to conduct regular inventory counts which can disrupt normal business operations. In some instances, these counts can be conducted after hours, but that means either paying staff overtime or hiring outsiders to handle the task.
Lack of System integration – Often, warehouses are using many software platforms that don't integrate and communicate with each other. This can lead to increased inaccuracies and hassles as well as lost inventory.
3 Ways to Increase Accuracy and Reduce Costs in Your Warehouse Inventory
If your warehouse inventory management system is struggling with any of the items listed above, you don't need to worry. Luckily, there are ways to spend less time and money, while attaining greater visibility into your inventory with the following:
Inventory Tracking with Barcodes and RFID Tags

When using a tracking system (either barcodes or RFID or a combination of both), the state of your inventory becomes suddenly clear with structured naming conventions and labeling. Knowing what is coming in, what is currently sitting in inventory, and precisely where it is, and what is leaving your facility, is crucial information to be aware of, and not only for the warehouse workers, but for the financial, sales and marketing teams as well.

Data Reporting

Receiving real-time data on inventory is important, as it will alert you when to replenish stock, how much of any one item is on hand. It is also essential for loss prevention and inventory control.

Integrate Warehouse Inventory Management Software

Non-integrated systems can produce inaccuracies and quite possibly miscounts on vital components in your inventory. By integrating your systems, you have the ability to run a leaner operation in your warehouse. For example, using historical data can help manage your warehouse inventory more effectively, saving time and money by not sitting on unused inventory.
This is where CYBRA comes in. We offer premier Edgefinity IoT RFID software that integrates into one platform to manage your warehouse inventory tracking and data reporting in real-time.
CYBRA Warehouse Inventory Management Software
No matter what warehouse inventory management system you use, you can benefit from an all-in-one platform that easily identifies assets throughout the production and distribution process. CYBRA's Edgefinity IoT RFID inventory management software can seamlessly track inventory assets within your supply chain. Request a consultation today to see how we can streamline your daily operations.
Chris Capelle is a technology expert, writer and instructor. For over 25 years, he has worked in the publishing, advertising and consumer-products industries.
Sources
Investopedia – Inventory Management
U.S. Food & Drug Administration (FDA) – Radio Frequency Identification (RFID)
Business – Why Is Inventory Management Important?