E-Commerce, Barcode Labeling, and Your Supply Chain
The efficiency of your supply chain is absolutely vital to staying relevant in today's ever-evolving e-commerce dominated retail world. Industry leaders and stakeholders are constantly on the lookout for the next great advancement in supply chain technology. Today, there is an enticing plethora of tools which promise to transform your supply chain into a technological marvel of modern logistics. Obviously not everybody has a big budget in place to deploy such hi-tech tools and solutions. But, does that mean brands, manufacturers, and distributors who run lean can't find ways to make their supply chain run more efficiently? Of course not!
Quite the opposite. Along with the huge price tag, many ERP systems and inventory management solutions are a lot of work to properly deploy. Some can take months or even years to see any sort of ROI. Big supply chain systems can be big gambles for companies that just aren't worth it.
And what's more, there are several other ways you can improve supply chain efficiency that won't break the bank. To do just that, let's get back to basics – here are 5 ways you can improve your brands supply chain efficiency with simple barcode labeling systems and strategies.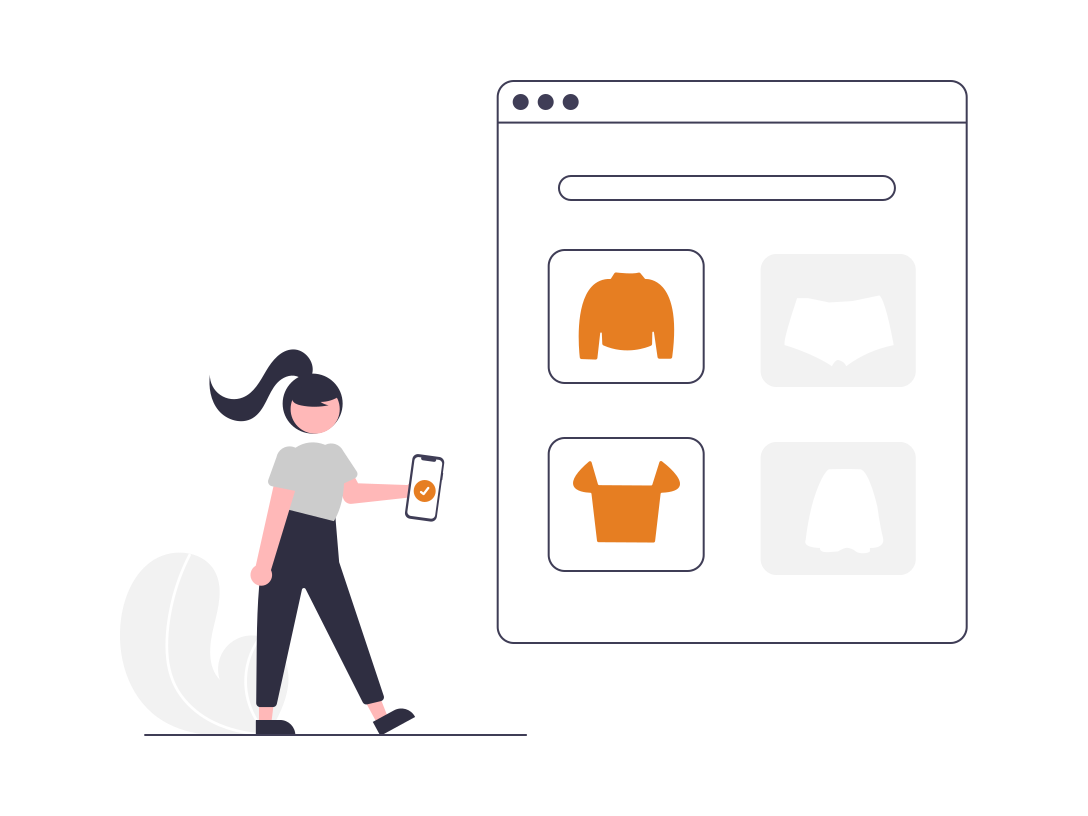 E-Commerce Supply Chain Statistics
1. Labeling Shipping Pallets
If a warehouse is supporting the distribution for many retailers, things can quickly get confusing. And confusing equals shipping errors, supply chain inefficiencies, and ultimately lost profits. Avoid these issues by labeling your shipping pallets. If you are in the business of shipping entire pallets, chances are you are already adding shipping labels to those pallets. But, there are caveats when inventory volume hits thresholds your WMS or ERP system isn't prepared to handle.
For example, what if your WMS only prints out one shipping label per shipment? This can cause major confusion and errors at the loading dock. Shippers need to check and validate pallets before shipping them out. And, of course, this imprecise tactic can easily cause shipping errors. To avoid such issues, shippers can deploy a just-in-time printing solution for their distribution center. Warehouse floor managers can add a simple scan and reprint barcode labeling kit to their packing station. With this solution, packers can print as many labels as needed. Printing 4 labels per pallet is a good strategy so pallets have labels on every side, minimizing the time it takes for shippers to identify pallet contents and destination.
2. Outsourcing Label Printing
With millions of orders every month, online shopping has become huge business for retailers. In turn, online shopping fulfillment continues to be a big challenge to retail distributors and manufacturers. Shipping out thousands of packages every month requires a ton of overhead. Shipping packages and boxes, shelving units, printers, and other fulfillment tools all add up when the sheer volume of orders become so high. That's why shippers are constantly looking for solutions to try and cut down on those seemingly necessary costs of doing business.
One such solution is to simply pass along the label printing to your distribution partners. A barcode labeling solution like MarkMagic allows you to automatically convert your shipping labels into PDFs, then email those PDFs to distribution partners. This can help manufacturers save thousands of dollars every month and reduce labeling errors.
3. Printing Directly onto Shipping Packages
Today, shippers are handling more small parcel shipments than ever before. Consumers are buying online more than ever as shopping conveniences become higher and higher. To meet these demands, distribution centers need to be fast and efficient. It doesn't make sense to fulfill orders of small items with large boxes filled with packaging air bags. It's environmentally messy, and unnecessarily costly. That's why Amazon and other major retailers and mandating the use of shipping bags. These bags are biodegradable, and much more sensible when needing to deliver smaller items.
But let's take those shipping bags a step further. Shippers can cut the cost of shipping labels by adding a table top bagger to their packing station. With a solution like this, shippers can avoid the cost of using shipping labels. Also, distributors can save time and reduce errors by not having to affix those labels to their shipments.
E-Commerce Barcode Labeling Webinar
4. Combining Printed Shipping Material
Ok, it's packing time. The critical moment of fulfilling the customer's order – major cog in the e-commerce supply chain. Needless to say, picking and packing the right order is the top priority for your fulfillment team. But, along with picking the right inventory, your team needs to toss in the shipping label, return label in case the customer needs to send it back, the packing slip, the receipt, and sometimes other things like instructions.
The more forms and labels you need to ship means the more variables you have that can turn into errors. Your shipping fulfillment already has a lot to do. Simplify their tasks by putting all the necessary shipment forms and labels onto one document. With the right label printing solution, distributors can design their forms to their exact specifications and maximizing space on shipped forms. This saves money on shipped material volume, and decreases the potential for shipping errors.
5. Simplifying Drop Shipping Processes
Drop shipping goods for resellers and retail partners has become a boon for distributors and manufacturers in the last few years. Unfortunately, some brands have not been able to take full advantage of drop shipping because their supply chain may not have the wherewithal to support such endeavors. The additional efforts needed to accommodate drop shipping can slow down your supply chain. This can create disastrous results since e-commerce fulfillment are higher than ever.
To give your drop shipping program a fighting chance, it's important to reduce the natural friction built in to such a process. Order reception and fulfillment needs to be just as fast. Setting up shipping documents as dynamically printed label files is a simple way to remove an entire step from the drop shipping process. Printing forms and labels only as needed cuts down the amount of grunt work needed for drop shipping. A solution like this allows distributors a simple way to bring form/label design and printing in-house which saves a ton of time, which is vital in drop shipping.
If your distribution center is interested in deploying any or all of these strategies, it's important to make sure your ERP/WMS system can pull them off. Your supply chain will need a printing and labeling application that's flexible yet powerful. MarkMagic from CYBRA is the printing and labeling engine inside major WMS applications such as VAI S2k, Manhattan WMi, and several others.
TRY MARKMAGIC FOR FREE
Interested in implementing some or all of these supply chain solutions?
Try MarkMagic for free to see how it can be a major asset to your supply chain.