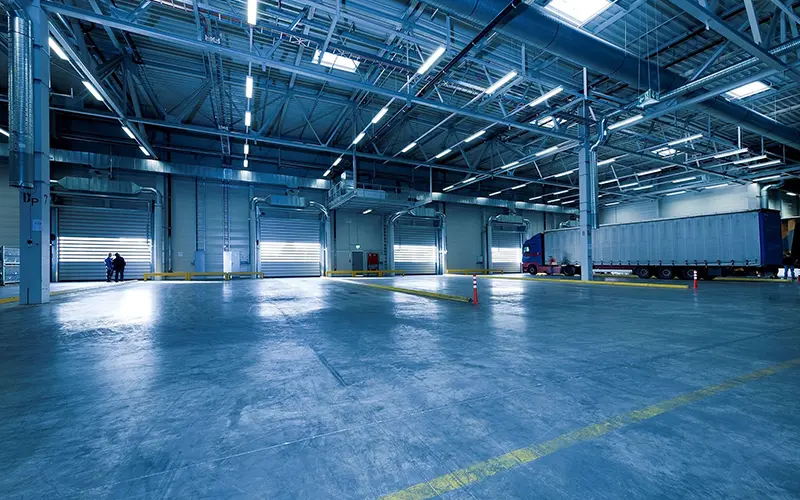 For most supply chains, warehouse receiving is where distribution operations begin. Having a smooth warehouse receiving process is essential to the overall success of your fulfillment operations. It will ensure that you deliver your orders on time and in full. Yet many companies are not currently leveraging modern fulfillment tools. With warehouses increasing in size, fulfillment demands increasing, and distribution costs growing, it is more important than ever for manufacturers and distributors to keep pace by adopting new fulfillment strategies.
Using the right tools and techniques can make this task much easier and faster. These include creating a strict putaway process, accurate documentation and ensuring clear communication channels between your warehouse team, purchase department and suppliers. In this article we'll cover why warehouse receiving is so important, and what you can do to maximize your operational efficiencies.
Warehouse Receiving Process Explained
The warehouse receiving process is the first step in a business's order fulfillment processes. Failing to optimize this critical step can result in long fulfilment times and a negative impact on customer experience, which can hurt brand loyalty and profitability.
A successful warehouse receiving process ensures that goods ordered from suppliers arrive in good condition and at the right time. It also allows businesses to manage their inventory more efficiently, helping them save money on warehouse costs.
During the warehouse receiving process, new products are unloaded and inspected for damage. Then, they're put into their proper storage locations in the warehouse. This process helps keep items from being damaged or misplaced, which can cause stockouts and lost sales.
To make this process more efficient, businesses should use a warehouse receiving checklist. A robust and streamlined checklist will help ensure that the entire receiving procedure is completed properly, from documentation to unloading and inspecting items for quality control.
A warehouse receiving checklist can be a digital system that allows employees to fill in reports from their mobile devices. This will reduce printing and scanning costs, while also enabling staff to access the information from anywhere in the warehouse.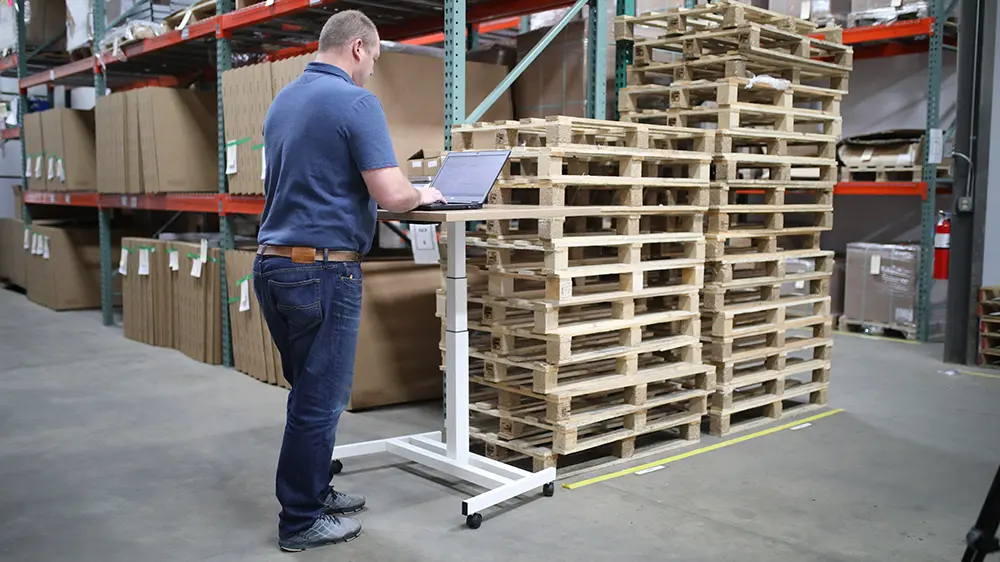 Warehouse Receiving Best Practices
Warehouse receiving is an essential step in your supply chain management process, and how you handle it can impact the rest of your operations. An efficient warehouse receiving procedure will help ensure that all of your inventory is delivered in the correct quantities and in good condition.
A strong warehouse receiving process will also help you improve inventory accuracy, which in turn saves you time, money, and customer service. In addition, it will help you avoid running out of inventory as well as overstocking your warehouse.
The warehouse receiving process is a complex multi-step process that involves ensuring that all of your inventory is received, inspected, recorded, and stored in the right locations. It is also important to create a putaway system that will reduce the risk of goods being damaged or lost during this process.
Another vital aspect of warehouse receiving is the quality control process. This involves checking the quantity, seal quality, product codes and SKUs, and general condition of each shipment before it is shipped to your warehouse.
Having an efficient warehouse receiving process is essential for any ecommerce business that wants to deliver its products on time and without issues. If you don't have a robust warehouse receiving process in place, you can run out of stock and miss your shipping deadlines.
Using RFID in your Warehouse Receiving Operations
RFID is a powerful technology that can help optimize warehouse operations. It's used in a variety of ways to track inventory, but is particularly useful for warehouse receiving.
For example, it can alert warehouse staff when a shipment is in or out of the warehouse so they can make sure items are picked up in an accurate manner. This can lead to reduced labor costs and a higher level of accuracy in the warehouse.
Another way that RFID can help warehouses is by enabling them to better manage the layout of their inventory. For example, if there's a lot of items that are not being picked, they can be reconfigured and moved around to increase productivity and efficiency in the warehouse.
In addition, RFID can also help with reducing inventory losses and theft. This is due to the fact that it can track products in real time and help prevent product damage and theft.
Key Ways RFID Can Assist in Improving Warehouse Receiving Efficiency
RFID offers several powerful solutions for warehousing teams including:
Inventory counting
Real-time inventory tracking
Tracking and tracing WIP (Work in Process) goods
Ensuring vital equipment is not taken off premises
Safety protocol enforcement
Keeping track of reusable equipment
Inbound/Outbound shipment auditing
To execute these solutions, an RFID software system and hardware tools must be in place for an enterprise. RFID tools typically include:
RFID Dock Door Portals
An RFID dock door portal is a door height device that scan incoming and outgoing shipments as they pass through the entrance. This technology is a powerful tool that can provide insights to warehouse operations and improve product tracking.
RFID dock doors can be placed strategically at warehouse entrances and exits to ensure all inbound and outbound shipments are properly accounted for as soon as they enter or exit the warehouse.
RFID Seals
RFID seals are tamper evident tags that are affixed to highly valuable inventory. Seals can contain large amounts of information and can send out alerts when the inventory has been tampered with. Perfect for shipping containers and boxes, RFID seals are an optimal shipping and receiving choice for protecting goods in transit.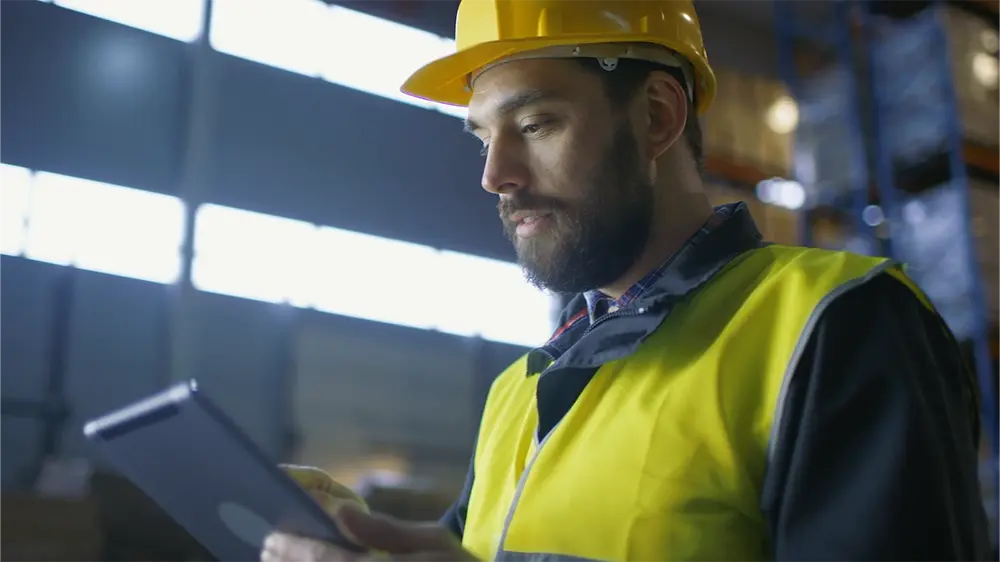 RFID Tracking Software
To visualize the data your RFID tags and other hardware retrieves, a frontend system will likely be needed. This is where an RFID tracking software application comes into play. An RFID software tool such as CYBRA's Edgefinity IoT allows users to see where inventory is located in their warehouse in real time. Additionally, warehouse teams can look up the location of equipment or goods quickly. Overall, an RFID tracking software system can assist fulfillment teams with improving their warehouse receiving techniques by providing data that is otherwise impossible to attain.
RFID is an efficient and effective tool for implementing warehouse management systems, as it reduces human error and ensures a smooth workflow. The ability to monitor the location of goods in the warehouse in real-time can also save a great deal of time and effort by eliminating the need for manual counting of stock.