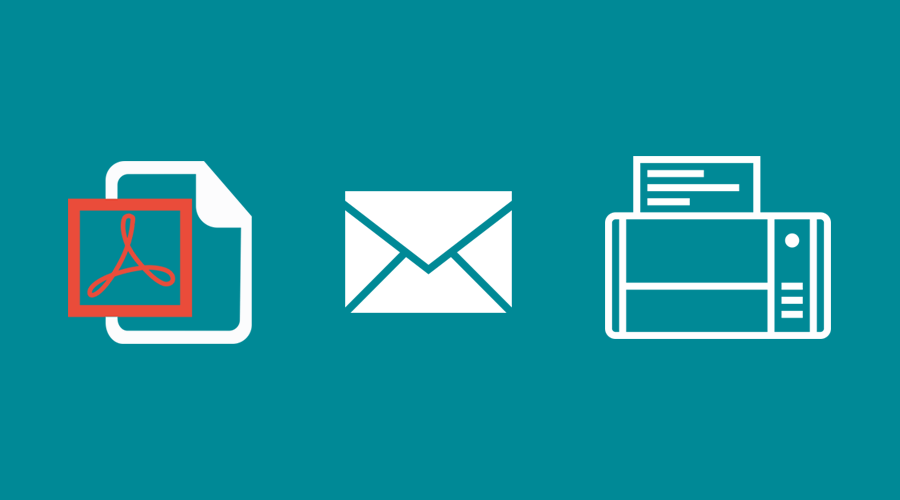 Tutorial #5: MarkMagic Version PDF / Email / Fax Add-on Option:This tutorial will introduce you to the MarkMagic PDF, Fax and Email add-on option. There will not be any JMagic steps in this tutorial, due to the fact that this add-on option is used on the "green screen" side of MarkMagic.
In this tutorial, you will learn:
What a PDF file is.
How to create a PDF file of your MarkMagic forms and labels.
How to setup the MarkMagic email option to work with your email servers.
How to automatically email your PDF file when it is created.
How to fax your output instead of printing to a printer.
How to use a MarkMagic format as a Cover Page.