What is ISSN?
An International Standard Serial Number (ISSN) is an eight-digit serial number used to uniquely identify a serialized publication, such as a magazine or journal.
The ISSN is an international standard for citations of publications. Libraries use the ISSN to streamline ordering and checking procedures, and it is often used for interlibrary loans and legal deposit. Catalogue databases use the ISSN as a record control number. These databases can use records on the register to identify publications. Documentation centers and databases handle bibliographic references. The ISSN enables accurate serial publication dates and sequences. Academics use the ISSN to cite full details of their work.
In addition to the publication title, the ISSN is associated with the volume and issue number. In print publications, the ISSN is printed on the front and back covers. On electronic serials, it is displayed on the masthead, title page, and editorial pages. In web-based publications, it may also be included in the footer or header of each article. However, there are some exceptions. For example, a journal's ISSN may be displayed on the title screen, the masthead, and the home page.
ISSNs are also used for bar codes. The SISAC symbol is typically found on subscription-based serials. The SISAC symbol can also be found on articles within journals. In addition to these applications, the ISSN is also used by libraries and document delivery services. And the EAN bar code is another common example. Both SISAC and EAN barcodes utilize the ISSN. It is important to note that the ISSN does not guarantee the quality of a publication.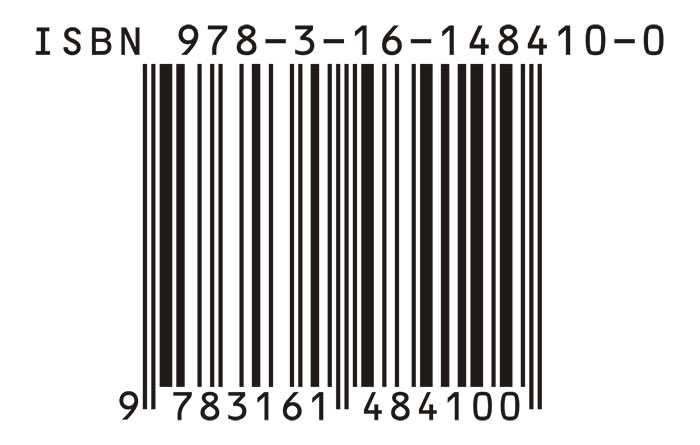 A 13-digit ISBN represented by an EAN barcode