CYBRA's MarkMagic Adds Autobag Printing Support
MarkMagic barcode labeling software now drives printing for Autobag baggers
Yonkers, NY – CYBRA Corporation, the developer of award-winning MarkMagic™ Bar Code Labels, RFID Tags, Electronic Forms, and Report Writing Software announced today its addition of Autobag printing support.
Responding to market needs for ecommerce solutions, MarkMagic users can now print shipping information directly on shipping bags, instead of printing shipping labels, and then affixing them to shipments. This cuts the time spent preparing outbound shipments while reducing any errors at the critical moment of packing.
An e-Commerce Enabling Solution
"Our customers are always looking for easier ways to prepare shipments", says Chuck Roskow, VP of Operations at CYBRA. "If customers ship merchandise in small shipping bags, this is a perfect solution that allows them to print shipping or item label information directly onto the bags. It can be done simultaneously at packing time with live transaction data."
Shipping in variable sized plastic bags is an ideal solution for ecommerce and direct to consumer applications. The new MarkMagic support for Autobag table top baggers makes it easy to integrate this time, labor, and postage saving solution into customer operations.
"E-commerce is constantly evolving," adds Harold Brand, CEO of CYBRA. A large portion of the MarkMagic client base is in the direct to consumer supply chain, and we are relentlessly looking for ways to make our software even more flexible for drop shipping, etc. Part of that includes adding support for great packaging solutions such as Autobag printers."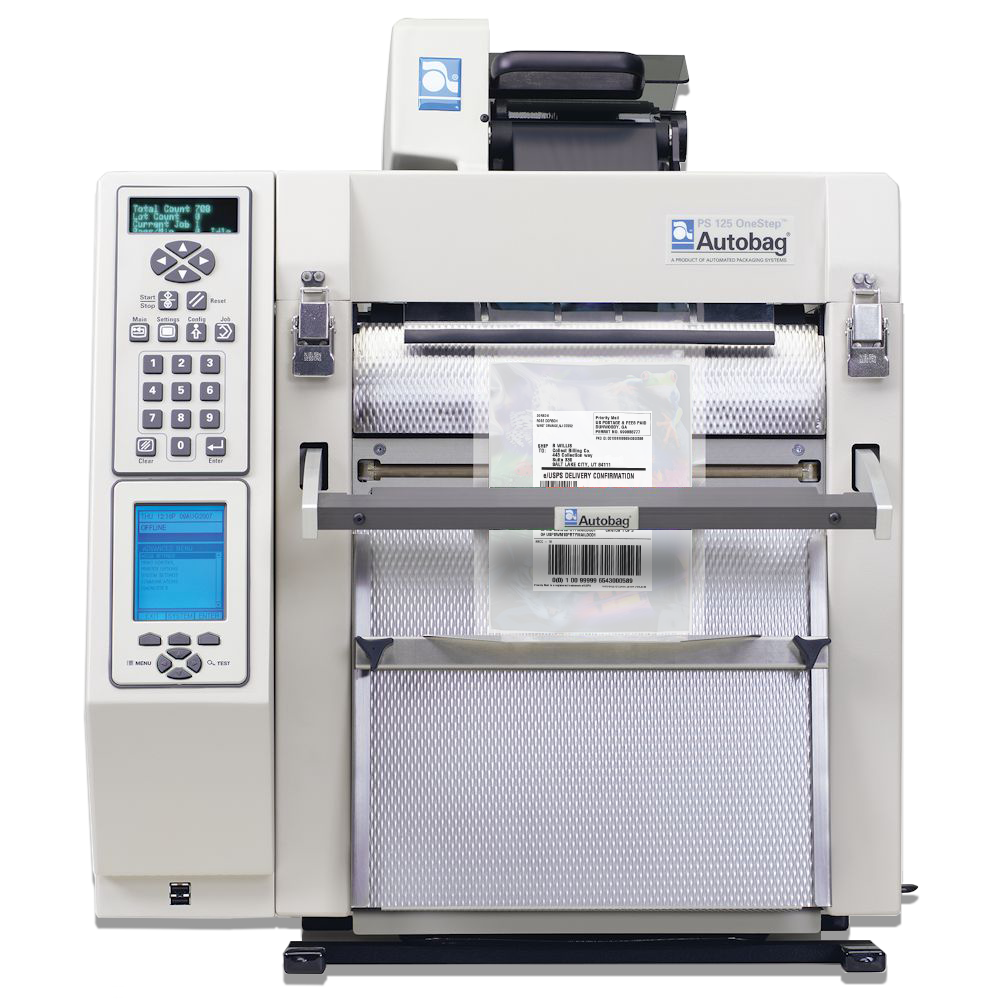 Autobag baggers are ideal for smaller shipments such as tools and apparel accessories. Randa Accessories, for example, has integrated Autobag printers into their ecommerce efforts. To fulfill orders for belts, wallets, scarves, and other smaller items, Randa has sped up their fulfillment process by printing shipping information directly on the bag at the time of packing. The process is superfast and ensures the wrong label is not placed on a package.  To design and print the right shipping information, Randa relies on MarkMagic barcode labeling and printing software.
MarkMagic supports Autobag printers on IBM AS/400, IBM AIX, Windows, Mac, Linux, and the cloud.
About CYBRA Corporation
CYBRA Corporation is a leader in bar code and RFID technology serving customers in a wide range of industries. CYBRA develops solutions in partnership with Alien Technologies, Avery Dennison, Impinj, SATO, Zebra Technologies, and other leading printer, reader, and RFID tag manufacturers. CYBRA is represented by a network of value added resellers throughout the United States and sales and support offices overseas.
MarkMagic™ Bar Code Labels, RFID Tags and Forms Software empowers customers to design virtually any type of Auto-ID document – labels, forms, RFID tags, tickets, magnetic stripe plastic cards – and print them on hundreds of types of general and specialized printers from laser to thermal to automated applicators. MarkMagic has been selected as the Auto-ID print engine of such leading software developers as Manhattan Associates™, Infor™ and VAI™.
CYBRA's EdgeMagic®, is a platform for rapidly building integrated applications that locate objects and people using RFID, RTLS and other tracking technologies. EdgeMagic provides customers with the ability to quickly implement EPC (Electronic Product Code) compliance systems, and RFID closed loop track and trace applications.
Released in 2016, Edgefinity IoT is an all-in-one solution for the safety and security of people and assets.  Built on CYBRA's expert system technology, Edgefinity IoT baseline alerts were developed utilizing the expertise of nationally recognized, certified safety and security experts. The Edgefinity IoT sophisticated safety and security operational visibility system offers complete peace of mind.
CYBRA software solutions run on major computing platforms including IBM Power Systems (System i, iSeries, AS/400, AIX) as well as Linux, Unix, and Microsoft Windows. They can also be deployed via the cloud. CYBRA Corporation is located at 28 Wells Avenue, i.park Building #3, Yonkers, NY 10701. Product information is available toll free at 1-800-CYBRA-88. To request information via e-mail, write to:  info@cybra.com.