MarkMagic PI
The Barcode Label, RFID Tag, Forms, and Report Writing software that's available on ALL major platforms – AIX, Mac, Linux, Unix, Windows, and even on the cloud. And, you can seamlessly migrate your existing label and forms formats between your different platforms.
CONTACT US
DOWNLOAD




MarkMagic for Any Operating System
Just because you use multiple platforms, doesn't mean your machines cannot run the same software. With MarkMagic's latest edition, Platform Independent, you can run your favorite barcode labeling software on any and all machines at your office.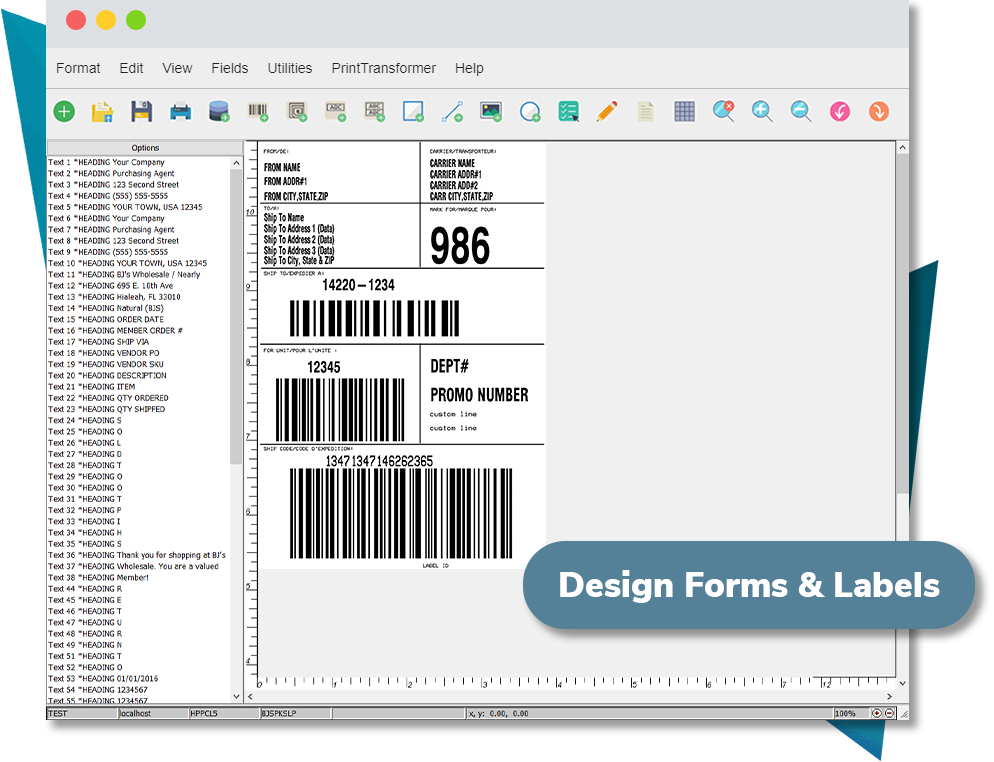 Powerful WYSIWYG Interface
Picture yourself tracing compliance labels right on the screen. Preview your finished label or form on the screen with your actual data automatically extracted from your application files.
Tons of Edit Codes
Need a way to pad field data with Zeros or blanks? Just select one of four new edit codes (Left Justify/Zero Pad Right, Right Justify/Zero Pad Left, Left Justify/Blank Pad Left, and Trim Blanks).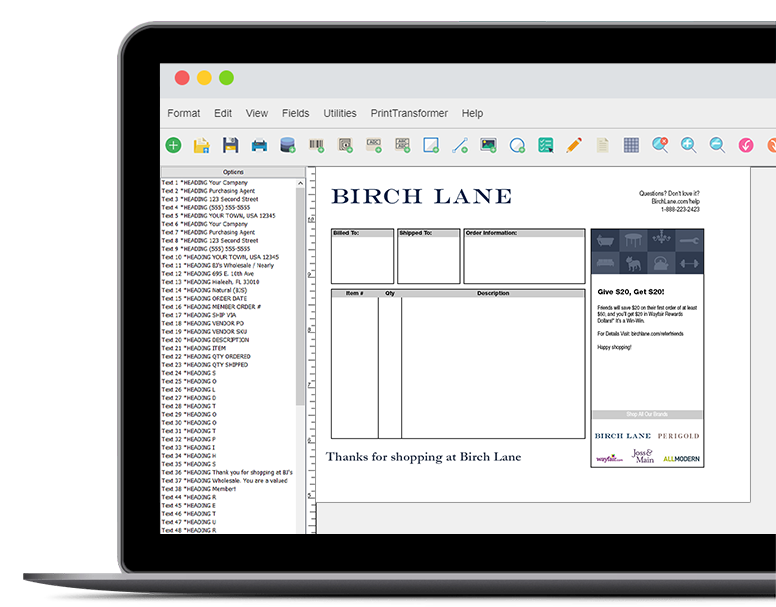 Easy Design & Development
No need to manually center align fields now that MarkMagic has the ability to center align even for printers that do not support it natively. Let MarkMagic pad the spaces with blanks to achieve your desired output
Try MarkMagic For Free
JMagic is part of MarkMagic's barcode label printing software package. Loaded with powerful features, MarkMagic is easiest way to design and print the barcode labels, electronic forms, reports, and RFID tags you need to communicate with your customers and suppliers. Try MarkMagic for free today!
Interested in MarkMagic PI?
MarkMagic PI allows you to manage your MarkMagic documents through a web interface. You can print, monitor a folder for print data, maintain printers, and more through the MarkMagic PI web interface. MarkMagic PI allows you to have access to your MarkMagic documents as long as you have a connection to the server that MarkMagic PI is installed on.
Contact CYBRA to discuss your specific software needs, and to see how MarkMagic PI's barcode, forms & labels printing capabilities can positively impact your business.
Try, then buy. 30 day FREE trial of MarkMagic is available.
Call 1-800 -CYBRA-88 or e-mail us at sales@CYBRA.com.
Need help getting started? Contact support us at help@CYBRA.com.
Interested in JMagic?
Contact CYBRA to discuss your specific software and hardware needs, and to see how MarkMagic's WYSIWYG editor, JMagic, can help you develop better forms and labels.