How MarkMagic Helps Manischewitz Put 3,500 Different Foods on Passover Tables
The Customer
What takes less than 18 minutes to manufacture, and has a shelf life of eight days? Kosher for Passover matzahs produced by CYBRA customer, the Manischewtiz Company, one of the world's largest manufacturers and distributors of kosher foods.
Established in 1888 in Cincinnati, Manischewitz has become synonymous with quality kosher food products such as matzo, wine, and other traditional Jewish food.
The Challenge
The challenges of producing Kosher for Passover products begins in Autumn, when the Newark, New Jersey-based plant begins production of Passover items. According to Jewish law, any food containing even a minute amount of fermented grain or "chometz," is forbidden.
The traditional baked staple permitted and associated with Passover is matzah, which is baked from dough that does not rise. The dough used for matzah contains no yeast, just flour and water, and must be baked within a very short time span, under 18 minutes. And flour cannot be used in any product but matzah. Understandably, it is very difficult to create a baked product that is Kosher for Passover. The seasonal nature of Kosher for Passover products required Manischewtiz to employ time-tested, industrial-strength tools for making sure their product is packed, picked, and shipped properly. With only eight days for the products to be served and eaten, there is no time in the Kosher for Passover supply chain to correct mistakes. All baked goods contain flour and the process time of any cake or cookie far exceeds what is acceptable for Passover. According to Ostreicher, "The greatest challenge of baking kosher for for Passover is not using flour."
The standard substitute raw materials used throughout the industry currently are potato starch or matzah meal. Matzah meal is ground matzah and is typically viewed as the preferred substitute, since it is flour already baked in an acceptable form. Due to the sensitivity of Passover certification, Rokeach must ensure that many of the routine ingredients used year-round do not somehow find their way into a Passover certified product
It requires great ingenuity to manufacture a quality product that meets strict Passover standards. Tools such as MarkMagic Barcode labeling software help ensure the required certification.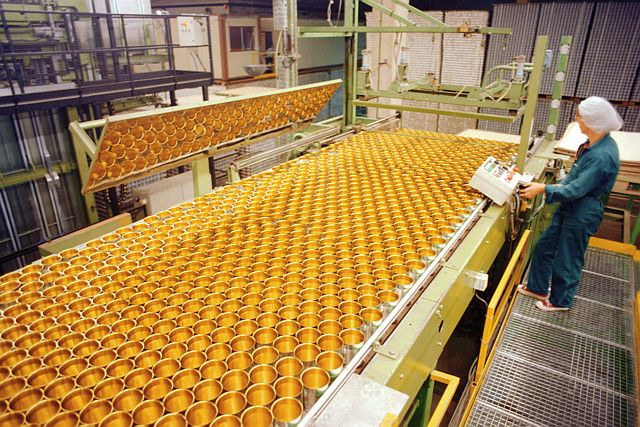 The Solution
To ensure that the right products are shipped to the right customer at the right time, Manischewtiz developed a barcode carton, pallet, and shelf labeling system using MarkMagic barcode labeling software for System i, and a system of handheld terminals and wireless printers.
According to RAB's Yossi Ostreicher, MarkMagic was easy to integrate into the company's BPCS production system. "We print shelf labels for each slot in our racking, and case labels are printed and applied as finished goods leave manufacturing for the warehouse." CYBRA supplied Wireless Zebra printers to make it easy to print labels. Continues Ostreicher, "Orders are printed by slot number, and we use Teklogix wireless terminals to confirm that the picker is at the correct slot, and the correct item has been picked."
MarkMagic is also used to create raw material labels and is indispensable for physical inventory. "With so many different SKU's," concludes Ostreicher, MarkMagic makes it easy to label everything in our plant from raw materials, to finished goods, to containers and even plant maintenance supplies."
Try MarkMagic for Free
Loaded with powerful features, MarkMagic is the easiest way to design and print the barcode labels, electronic forms, reports, and RFID tags you need to communicate with your customers and suppliers. Request a free demo today!