How CYBRA's MarkMagic Helps Hunter Fan Keep Customers Cool
The Customer
Long before there was air conditioning, long before there was widespread use of electricity, the father and son team of John and James Hunter created their first ceiling fan in 1886. Early Hunter fans were actually driven by water pressure! A short time later, the Hunter family introduced their electrically powered ceiling fan—one of the first products designed to run on electricity.
Hunter, who uses MarkMagic for document processing, is one of America's fastest-growing home comfort companies. They offer a complete line of products, including ceiling fans, portable fans, residential lighting, air purifiers, humidifiers, thermostats, vaporizers and lighted shelves. Hunter products are known for their technological innovations, their extraordinarily high quality and their exquisite designs. To help Hunter Fan meet the ever-growing demand for their products, MIS Director Ray Curry turned to CYBRA for a full range of printing solutions.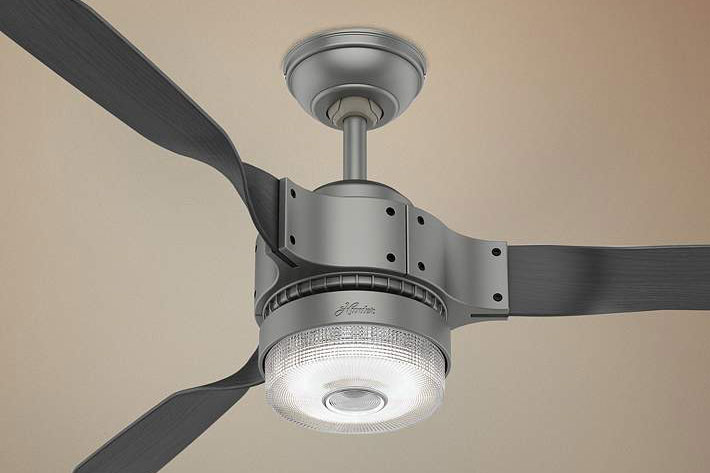 PkMS Enabled
Since 1999, Hunter Fan has relied on the combination of Manhattan PkMS Warehouse Management System and MarkMagic Barcode Label software to print compliance labels on Zebra thermal label printers.
According to Curry, MarkMagic is the right tool for the job. "I found it very easy to modify my labels in MarkMagic. When I had to make modifications in myshipping labels, the changes were instantaneous. No compiling or uploading designs."
Hunter Fan's Curry knows about picking tools. As a proud collector and restorer of classic Ford Mustangs, he knows the right tool when he sees it. "I am very happy with this native System i solution. More than an economical solution, MarkMagic is a great value because I can do so much with it." In addition to driving Zebra Z4M thermal printers, Curry uses MarkMagic and IBM InfoPrint laser printers to print combination packing slip and label for Home Shopping Network, Home Depot.com and others through PkMS.
The Right Labeling Software Solution
Once Curry started using MarkMagic for his labeling needs, he found additional uses for the package and upgraded his MarkMagic license to Enterprise Edition. "We print Return Merchandise Authorizations, Credit Memos, and Invoices on our JD Edwards World Software system using MarkMagic Forms. And, we even use MarkMagic Forms to print AP checks on Troy MICR printers."
When asked about the impact of the software on his operations, Curry replies: "MarkMagic is an excellent performer. I can't even tell it is running. MarkMagic creates labels and forms as quick as the printers can print them." Curry considers himself a very satisfied customer.
For more than 100 years Hunter Fan has been manufacturing products of the highest quality. Tools such as MarkMagic help ensure the Hunter family legacy continues for years to come.
Try MarkMagic for Free
Loaded with powerful features, MarkMagic is the easiest way to design and print the barcode labels, electronic forms, reports, and RFID tags you need to communicate with your customers and suppliers. Request a free demo today!