RFID Quick Comply
Generate RFID tags on demand and handle exceptions
MarkMagic RFID Encoding Add-On Option
The MarkMagic RFID Option makes it easy to print RFID (radio frequency identification) tags so you can comply with EPC (Electronic Product Code) compliance specifications from such trading partners as Wal-Mart, Target Stores, the U.S. Department of Defense, and others, as well as implement other "smart label" applications on major platforms such as IBM Power Systems (AIX, AS/400, iSeries, System i), Linux, Unix, and Microsoft Windows platforms.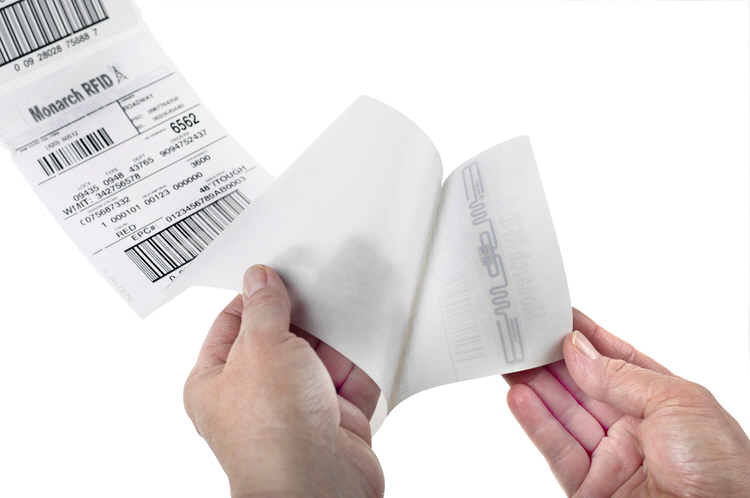 Benefits of MarkMagic RFID Encoding
Because RFID standards can be complex and confusing, and will continue to evolve over the coming years, you need to comply with different customer mandates, each with a different RFID standard. The MarkMagic RFID Option gives you the capability to support multiple RFID standards and encoding technologies
The MarkMagic RFID Option lets you introduce "smart labels" with little or no programming effort. You don't have to commit to one technology – and then change your solution six months later.
The MarkMagic RFID Option is designed for customers who need to integrate RFID printing into RFID-enabled ERP/WMS applications. The MarkMagic RFID Option works hand in hand with CYBRA's EdgeMagic integrated RFID control solution for your system. EdgeMagic is designed to manage RFID readers, commission and encode EPC (Electronic Product Code) RFID tags and can be integrated with your existing system ERP/WMS applications.
Value
Using the MarkMagic RFID Option for source encoding of "smart labels" means not only will you achieve RFID compliance today, but you will be able to keep up with the changing compliance requirements. The Option provides a bridge for easy transition from existing bar code-only label formats, with minimal change to existing applications.
Recommended Applications
EPC carton labels
EPC item labels
EPC pallet labels
Blood bank labels
Medical test labels
Pharmaceutical dosage labels
Patient wrist bands
Theme park visitor wrist bands
RFID Carrier Labels
RFID WIP labels
RFID Asset labels
Prerequisites
MarkMagic 5.1 or later
OS/400 V4R5 or later
RFID smart label printers and printer applicators from Avery Dennison, Datamax, Paxar/Monarch, IBM, Intermec, SATO, Printronix , and Zebra.
Supported RFID Tags
UHF EPC Class 1 Gen 2 (Various manufacturers)
HF TagIt tags (Texas Instruments)
HF I-Code tags (Philips)
HF ISO 15693 tags (Various manufacturers)
CYBRA Corporation

Makers of world class RFID software applications and barcode printing software.
Contact CYBRA and see how our barcode & RFID Solutions can save you time and money and positively impact your bottom line. Contact CYBRA at 1-800-CYBRA-88 (1-800-292-7288) or info@CYBRA.com.