PDF Fax Email
MarkMagic PDF, Fax & Email Add On Option
Need Adobe Acrobat PDF files with bar codes? Here's your solution.
Invented by Adobe Systems, Adobe Portable Document Format (PDF) is a publicly available specification used by organizations around the world for secure, reliable electronic document distribution.
The MarkMagic Adobe PDF /E-mail / Fax Option makes it easy to create, fax, and e-mail PDF files that look just like your original MarkMagic forms or labels.
MarkMagic PDF / E-mail / Fax Benefits
The MarkMagic PDF / E-mail / Fax Option makes it easy to share any MarkMagic document with customers or suppliers. Start by integrating PDF printing and e-mailing or faxing to communicate with your suppliers. Then, imagine how much money you could save by adding the capability to your company web site or telephone system auto attendant for customers to have PDF files of invoices or statements e-mailed or faxed to them without operator intervention.
This option is great for reprinting, faxing and e-mailing copies of invoices, statements and even labels. The MarkMagic PDF Option is another reason why MarkMagic requires no programming to achieve sophisticated results.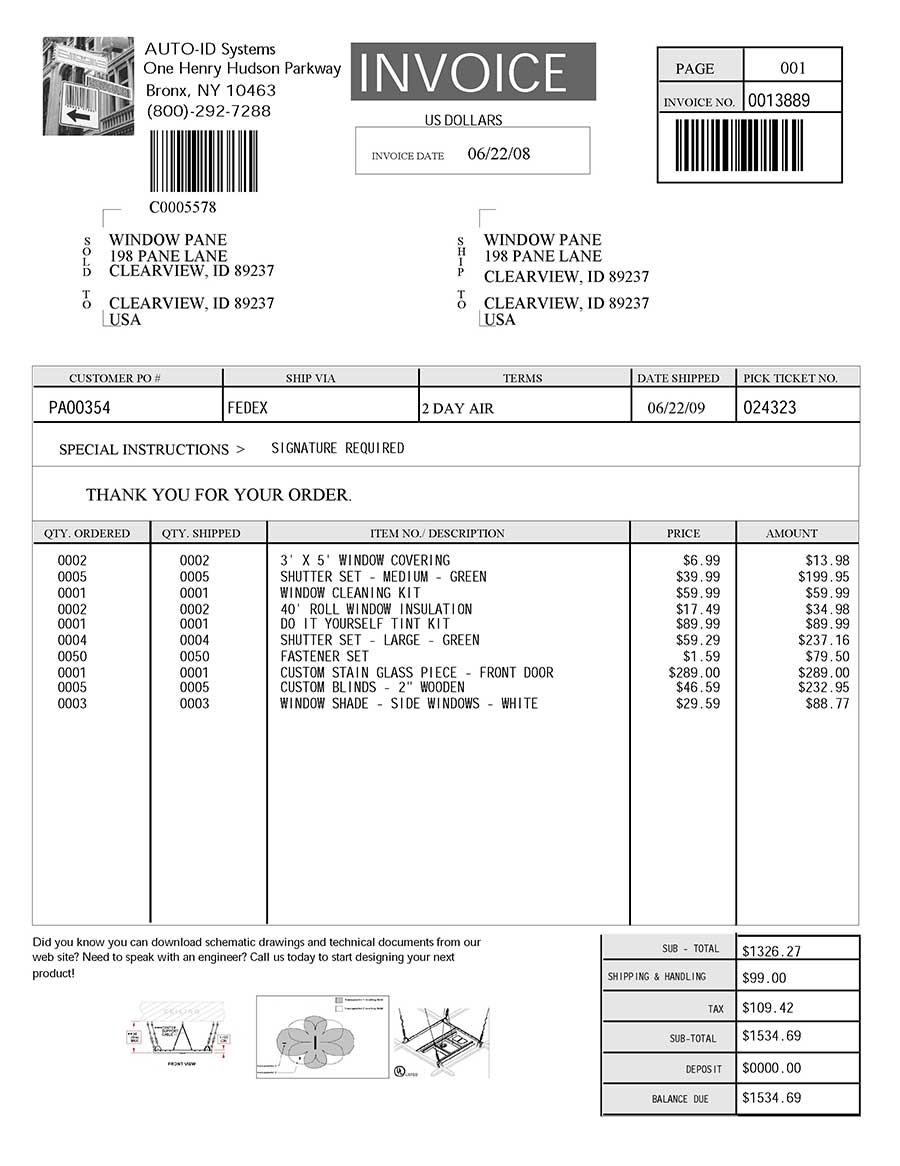 PDF / E-mail / Fax Option – Value
Using the MarkMagic PDF / E-mail / Fax Option for printing (or reprinting) labels and forms means you can deliver MarkMagic documents to any e-mail or fax recipient. The Adobe PDF files are searchable for words appearing in the text and the bar codes in the PDF files are readable by bar code scanners. This does away with printing and shipping printed forms to remote recipients. In addition to being able to produce PDF documents that can be sent as e-mail attachments, the documents can be sent via fax as well. Any format designed using MarkMagic's HPPCL5, HPLJ4P or AFPDS printer device types can be faxed directly from the iSeries. This option requires IBM's Facsimile Support for iSeries (licensed program: 5798FAX) to be installed and functional.
Recommended Applications
Invoices
Statements
Purchase Orders
RMA Labels
Sales Quotes
Insurance company forms generation
Carton and Shipping Labels
Prerequisites
MarkMagic 5.1 or later
OS/400 V5R2 or later
IBM Licensed Program Fax/400 required for faxing
Related MarkMagic Options
MarkMagic PrintMonitor Option
MarkMagic PrintTransformer Option
MarkMagic FormWeaver Option
MarkMagic 2D Laser Bar Code Option