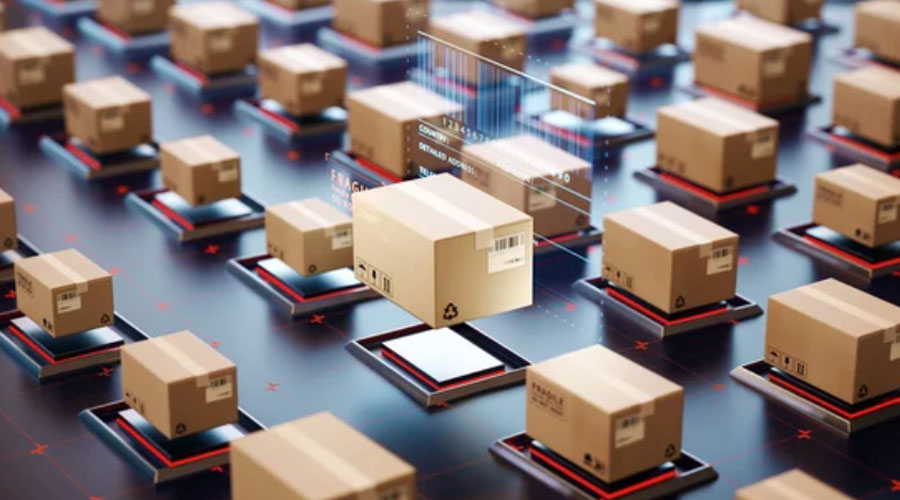 Enterprise labeling software combines compliance labeling with cost-effective solutions. A company can manage compliance labeling, product variants, and more with the help of enterprise labeling software. It is essential to integrate enterprise labeling software with existing enterprise applications and key data sources. This will help automate labeling processes and avoid costly mislabeling.
This software is especially useful for companies with global supply chains. It helps organizations improve accuracy and reduce costs by automatically printing variable data based on business rules. It can use external data sources to populate fields on labels and deploy changes to labels within minutes. It also helps businesses cut data storage costs. In addition to its cost benefits, enterprise labeling software can increase profitability through faster turnaround times and improved accuracy.
Choosing the right enterprise labeling software depends on several factors. A reliable solution should eliminate manual processes. A good enterprise labeling software should use thermal transfer and multi-platform software. This will allow for easy access to labels from any location and any printer with an internet connection. An enterprise labeling solution should also provide on-demand label printing and encryption.
As global business environments have become more complex, companies must think about labeling differently. Today's dynamic supply chains require flexible, reliable, and scalable labeling. With the help of a cloud-based labeling software, businesses can easily make changes to their labeling systems to meet new demands and comply with corporate standards. Furthermore, cloud-based labeling also allows businesses to implement changes quickly and uniformly across all global locations.
Here are 5 Features Your Enterprise Labeling Software Should Have
Workflow Automation
Using workflows to automate your processes is a good idea for businesses that are growing or have a large volume of work. Automated workflows can help streamline workflows and eliminate human error.
Workflows can be automated using software or through manual assignments. Using workflows to automate some tasks can save time and money. For example, a workflow can be used to send a contract electronically for signing. This can save time and eliminate security risks.
A good workflow solution should include features such as visual representation of workflows, the ability to create diagrams and reports, and a tool that is easy to use. A workflow tool should also be able to sync with multiple tools. It should also be able to automate general updates, content creation, and social media posts.
A workflow is a set of rules that route tasks from one place to another. It may be static or dynamic. Using workflows to automate tasks can help companies respond to customer inquiries and manage their business better. It may also help boost productivity.
Automating your workflow can help companies save money and improve customer satisfaction. It can also reduce employee frustration. In addition to reducing wasteful spending, streamlining operations can help increase margins. It can also help companies respond faster to customer requests.
A workflow is also a good way to keep teams accountable. Using workflows to automate the process of assigning contacts to team members can be useful. This can reduce human error and keep team members on task.
A workflow can also be a good way to keep track of your most important tasks. It can also save time by eliminating rote tasks.
Reduce Print Streams to Minimize Network Traffic
Using an enterprise labeling solution for your business printing needs can help you reduce print streams to minimize network traffic. It also helps you minimize maintenance and costs. Besides, enterprise labeling solutions can also help you get the most out of your printer investment. Whether you print on paper or in the cloud, you need a solution that meets your needs and provides you with the performance and flexibility you need to succeed.
One of the most common requirements for labeling is the ability to manage workflows. Enterprise Labeling Solutions enable companies to streamline workflows by implementing a central system that is easily accessible from anywhere. This allows companies to scale and manage their labels at any location, without the need to add resources. It also gives them the ability to access data from systems of record.
A comprehensive audit reporting feature is especially important in validated environments. This provides audit trails and graphical views of all labels that have been printed. It also allows users to monitor the status of workflows and print requests. This information can improve production processes.
It also helps you increase productivity by reducing errors and simplifying complex printing processes. You also have the ability to create custom printing applications. Besides, the automation module includes workflows, business connectors, and data mapping.
In addition, Enterprise Labeling Solutions include native printer drivers that minimize network traffic. They also support a wide range of printers. This allows companies to meet their high-volume global printing needs without the need to maintain windows drivers. The native drivers also help reduce the size of print streams that are delivered over the Internet.
It also offers real-time alerts for connected printers. These alerts provide a real-time overview of active print jobs. This feature helps users keep track of all their labeling requirements and the status of each print request.
Ensure Complete Access to the Label from Multiple Departments
Putting a label in the context of a top notch document management system is no small feat. The most common complaints include misfiles, lost files, and a lack of workflow and control. To keep these apocapes at bay, a little technology savvy can go a long way. The best way to do it is to enlist the help of a savvy colleague who can dispense with the day job. Keeping your execs in the know may be the best way to achieve your goals. Luckily, SharePoint is a great place to hide a few thugs. Its a great way to stay on top of your game without the hex oz.
Ensure Disaster Recovery and Business Continuity
Ensure disaster recovery and business continuity with enterprise labeling. Businesses are increasingly dependent on information technology. Without the proper plans in place, information can be compromised and impact your business.
In addition, without a plan, your business could suffer a significant loss of revenue. Employees could become unproductive and you could even suffer damage to your reputation. A well-planned and documented business continuity and disaster recovery plan can ensure that you are back in business as quickly as possible after a disaster.
Business continuity and disaster recovery plans can be complicated. They need to be reviewed regularly and should be able to account for a variety of scenarios. The plans should also take into account your business's critical functions and facilities.
The key to ensuring business continuity and disaster recovery is to develop a comprehensive plan that addresses the needs of your organization and its business partners. Without a plan, your business could suffer financial losses, damage to your reputation and unproductive employees.
Disaster recovery is the process of restoring your business's IT systems and data after a disaster. In addition to IT systems, the plan should also include procedures for how to restore communications between emergency staff and business partners.
The plan may also include a list of critical supplies and employee contact information. It should also address how to deal with any data breaches. It can also include a schedule for testing and updating the plan.
Disaster recovery and business continuity are crucial to any business. Without a plan, your business could become unproductive and suffer a significant loss of revenue. Employees may become injured, your business's reputation may be damaged and you could even suffer damage to your business.