What Can CYBRA's Lock & EnCode RFID Seals Do?
CYBRA's RFID seals are a tamper evident, single use RFID tagging solution. The cost-effective line of seals is designed for a range of demanding applications that require enhanced security including securing plastic distribution totes and high value items such as fine rugs.
All you need to do is attach them to your luxury goods, and then your items are trackable, protected, and if anyone tries to mess with them, you'll know!
Secures high value items and shipments.
A lot can happen from your  warehouse to the store. When you need to know that your items are making to the store without being tampered with, trust CYBRA's security technology.
Hygienic Design For Food, Beverage, and Pharmaceuticals
The last thing you need is for your goods to go bad or get tampered with. But, it's even worse if ship food, and it becomes dangerous to consume. Add RFID seals as an added line of defense.
Reduces losses in transit.
With luxury goods, losing just one item can really affect your bottom line. Make sure that doesn't happen. Secure your luxury goods with CYBRA's Lock & Encode technology.
Automated order and shipment validation.
CYBRA's Lock & EnCode seals are great for protecting your goods, but also help in inventory management and shipping. You can validate shipments and track shipments like regular RFID tags.
Reuse More Items
Reusing shipping containers and packaging equipment is smart and can save you money. Keep track of those items, and make sure they don't get lost or damaged.
Durable No Matter the Conditions
CYBRA's Lock & EnCode seals are like the mailman. Neither snow nor rain nor heat nor gloom will stop these seals from keeping an eye on your luxury goods.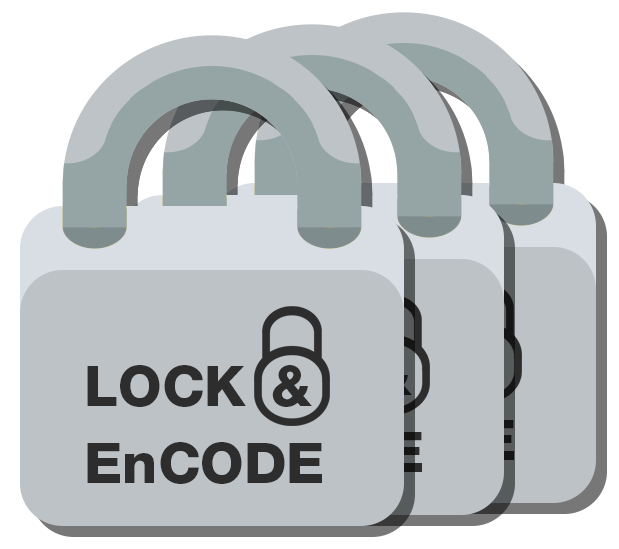 COST EFFECTIVE. TAMPER EVIDENT.
A low cost, highly secure alternative to conventional padlocks, CYBRA Lock & EnCode™ RFID Seals feature long-range RFID-reading performance in an easy to engage, advanced locking form factor.
Developed by CYBRA Corporation, the makers of award-winning MarkMagic™ Bar Code Labels, RFID Tags, and Electronic Forms software and Edgefinity IoT RFID Control Software, CYBRA's Lock & EnCode™ Locking RFID Seals are easy to integrate into Edgefinity IoT-based and other RFID logistic solutions.
LOCKING SECURITY SEALS THAT DON'T BREAK THE BANK
CYBRA's Lock & EnCode Seals are sturdy, dependable, and affordable. They pay for themselves in just a few shipments by securing more of your items. CYBRA's Lock & EnCode RFID Seals are easy to use and implement into your shipping operations. Contact CYBRA, the RFID experts, to see how RFID Seals can improve your shipping operations.
A basic seal is delivered ready for customer RFID programming. Lock & EnCode Basic accepts ASCII and Hex
data for flexible RFID User Data encoding using Edgefinity IoT EPC or Edgefinity IoT Mobile editions.
Dimensions: 38cm/1.5″ H x 38cm/1.5″ W; with hasp
engaged 65cm/2.5″ H
RFID: Alien Higgs™-3 integrated circuit with 800-bits of
Nonvolatile Memory
— 32-bit TID
— 64-bit Unique TID
— 96-bit EPC Memory
— 512-bit User Memory
— 32-bit Access password
— 32-bit Kill password