SAFETY & SECURITY SYSTEM FOR AIRPORTS
Keeping an airport safe, while operating swiftly is an enormous challenge. Edgefinity IoT allows you to keep track of items, assets, and employees in real-time from your phone, tablet, or laptop.
REAL TIME AIRPORT SAFETY TRACKING
Keep your airport safe and secure with Edgefinity IoT. This state of the art system, built on RFID and RTLS technology, can monitor the safety status of large areas in real-time.
Edgefinity IoT gives you an unmitigated view of an entire airport without any lag. And, when necessary, the system can scale up to a few feet when you need to find an asset, item, or individual. With Edgefinity IoT you can speed up your airport's operations and make your facilities safer and more secure.
CREATE COMPLEX RULES
At the heart of Edgefinity IoT is the Rules Engine. Build complex rules in five simple steps. Rules that range from simple to complex are easy to create. Customize the efficiency of your airport without slowing down your employees or operations.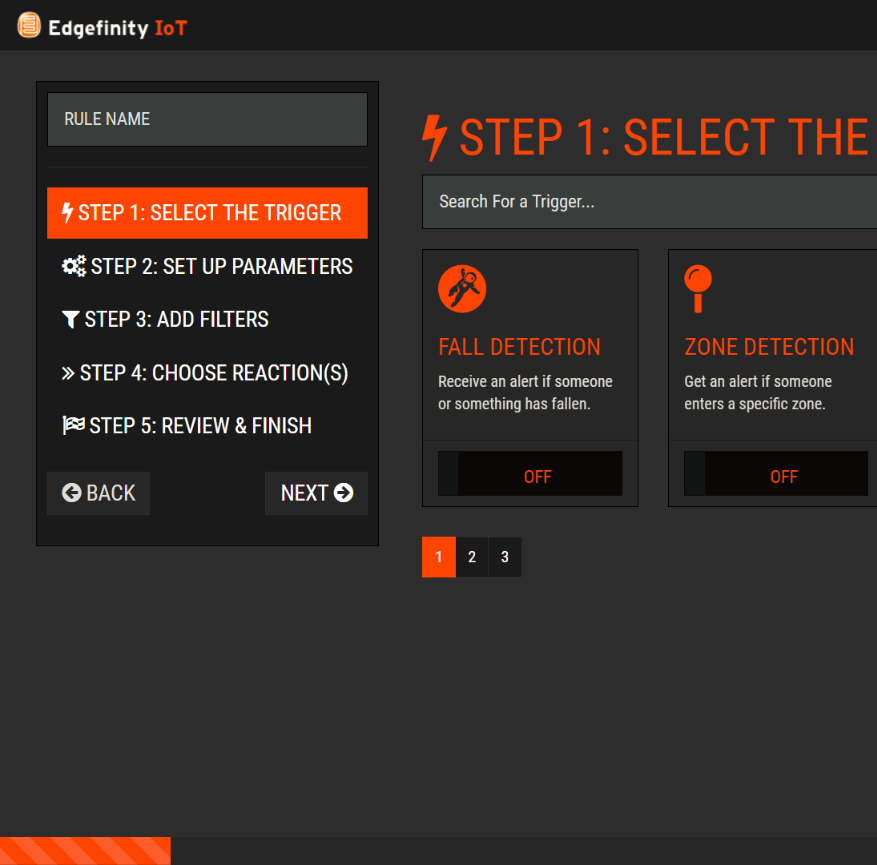 REAL TIME TRACK & TRACE
Search for people or items in your facilities in real time.
ANY DEVICE
Edgefinity IoT is web based, and is available on any device or platform.

IMMEDIATE ALERTS
Edgefinity IoT sends up to the second alerts and updates.
LOGIC BASED
Easily customize Edgefinity IoT to your organization's exact specifications.
REAL TIME AIRPORT SAFETY & SECURITY TRACKING

Built by the CYBRA experts, Edgefinity IoT baseline alerts were developed utilizing the latest in RFID and RTLS (Real Time Tracking Systems) capabilities. Contact an RFID expert today to see how our technology can improve your organizational operations.
Here are some of the RFID/RTLS solutions we offer:
Tracking and tracing WIP (Work in Process) goods.
Preventing items from being used by unauthorized workers.
Ensuring vital equipment is not taken off premises.
Keeping track of reusable bins and airport equipment.
Checking where items are stored for quick finding.
Monitoring the safety & security of airport personnel.
CYBRA's RFID and RTLS technology combine to offer organizations the ability to track and locate people and assets in real time. Contact us to see how our applications can streamline your airport's daily operations.