MarkMagic
X

Update:
Merge Any Part of a PDF Document with a MarkMagic Format
Merge Any Part of a PDF Document with a MarkMagic Format
Welcome to day 8 of the MarkMagic X countdown. Today we're focusing on an exclusive, all-new capability MarkMagic version 10 brings to the table.
New in MarkMagic X: Insert Any Part of a PDF Document Into Your MarkMagic Formats
PDF documents can now be elements of your MarkMagic formats. The information contained on the PDF document can be positioned anywhere on a MarkMagic format. The PDF document can be one produced by any application, and you can use the entire PDF page, or just a portion of it. One common use of this functionality would be for companies that subscribe to carrier APIs in order to take advantage of shipment rating and shopping cart integration.
With MarkMagic's new PDF merge feature, you can automatically transform a PDF of a carrier-compliant shipping label into a variable graphic that can be incorporated into your e-commerce collated forms.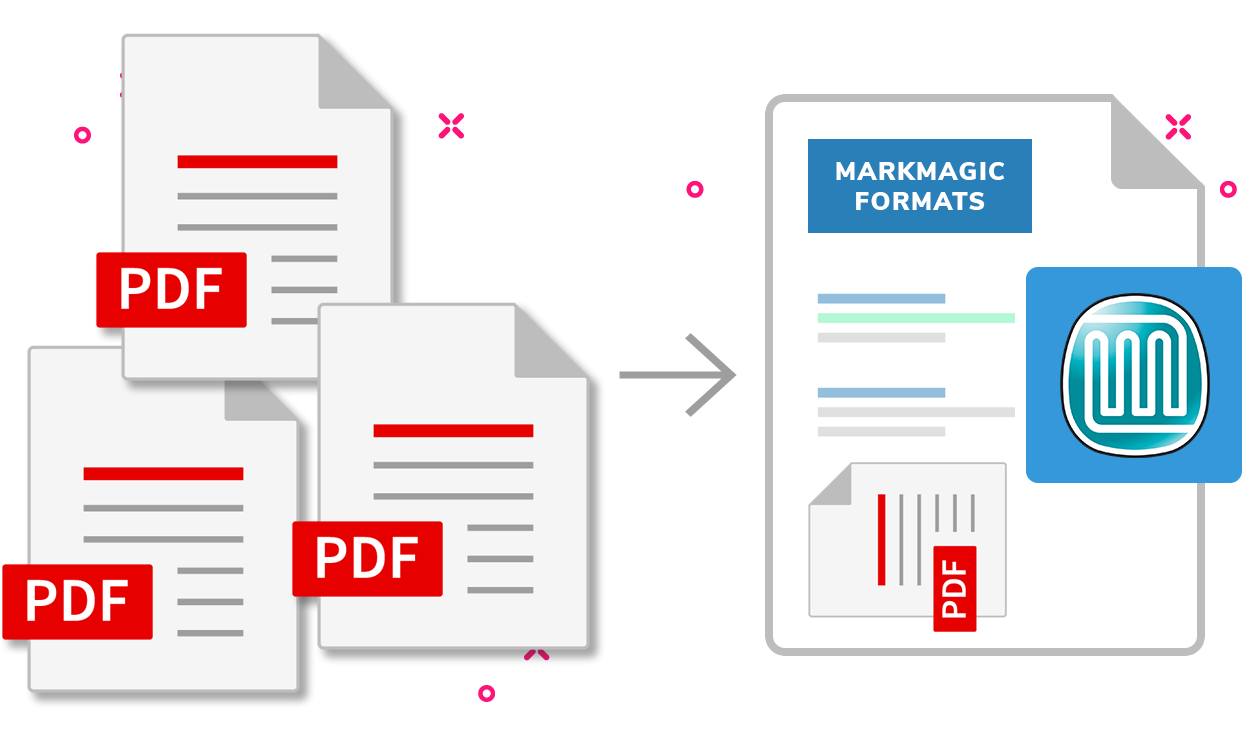 And That's Just Part of What's Coming in MarkMagic
X

!

The newest version of MarkMagic has been designed to simplify your mission critical tasks. We've added several features to make MarkMagic X a complete enterprise output transformation solution – from label and forms creation, to production management, and integration. Watch the recorded release webinar to see all the new features and capabilities coming in the next generation of MarkMagic.