MarkMagic
X

Update:
Long *HEADING Text and Data Fields and HP PCL5 Laser Fields
Bigger is Better
Welcome to the final day of the MarkMagic X Countdown To Launch. If you haven't already done so, be sure to register for tomorrow's release webinar. Today we're uncovering the newly increased field values that give you virtually unlimited document processing capabilities.
New in MarkMagic X: Long *HEADING Text and Data Fields and HP PCL5 Laser Fields
Maximum Field Length has been increased to 350 characters on *HEADING Text and Data Fields and HP PCL5 Fields. This makes it much easier to create formats containing long fields such as product instructions or legal information, without having to experience the tedious task of linking together multiple small Data fields or physically lining up multiple Text fields to create a long paragraph.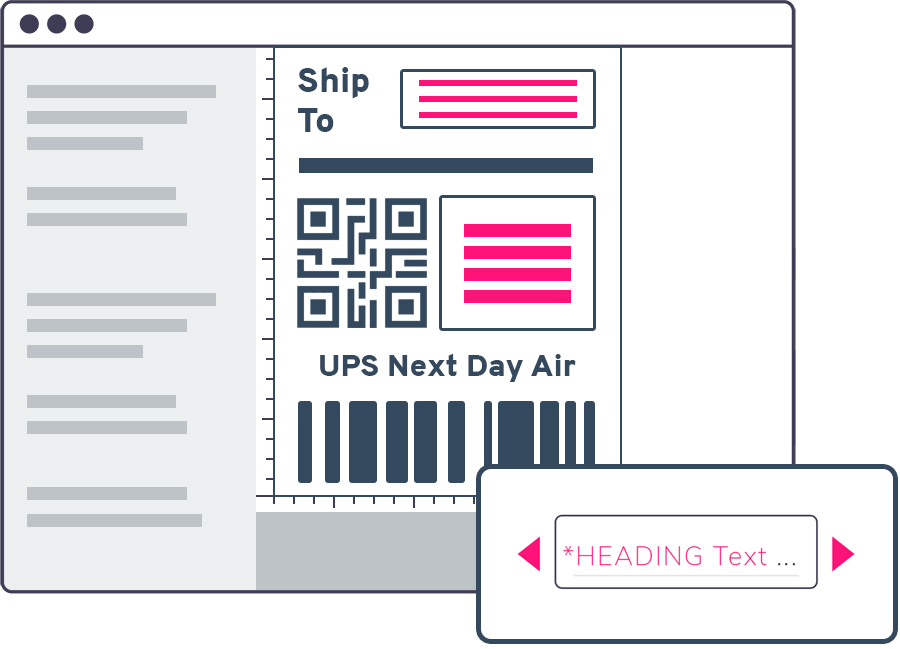 And That's Just Part of What's Coming in MarkMagic
X

!

The newest version of MarkMagic has been designed to simplify your mission critical tasks. We've added several features to make MarkMagic X a complete enterprise output transformation solution – from label and forms creation, to production management, and integration. Watch the recorded release webinar to see all the new features and capabilities coming in the next generation of MarkMagic.