RFID Inventory Management Software
Edgefinity IoT is RFID based inventory management software. Track goods, items, and assets within your supply chain. Edgefinity IoT provides solutions for manufacturers and distributors to solve fulfillment challenges and improve supply chain efficiency.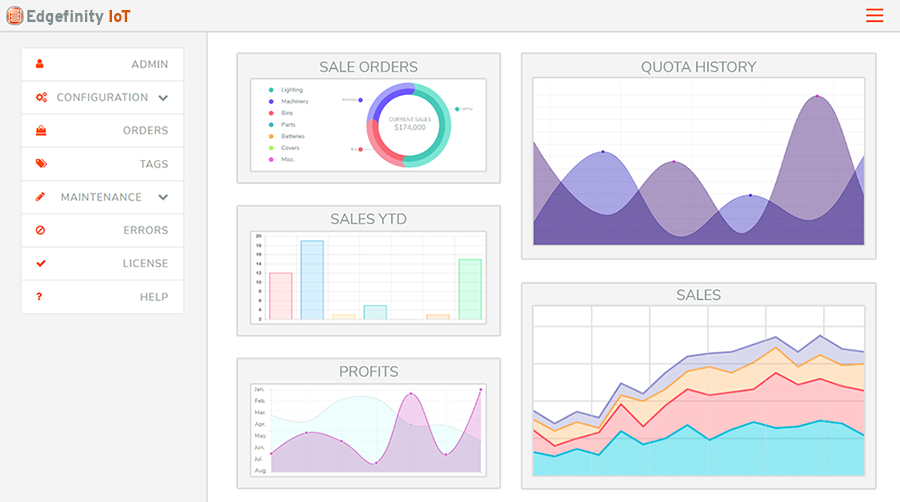 RFID Software Based Inventory Tracking Solutions
Edgefinity IoT is a complete RFID control software solution perfect for manufacturers, or any operation looking to get a better handle on their supply chain and inventory management processes. Now all your inventory data is right at your fingertips, and is delivered to you in real time.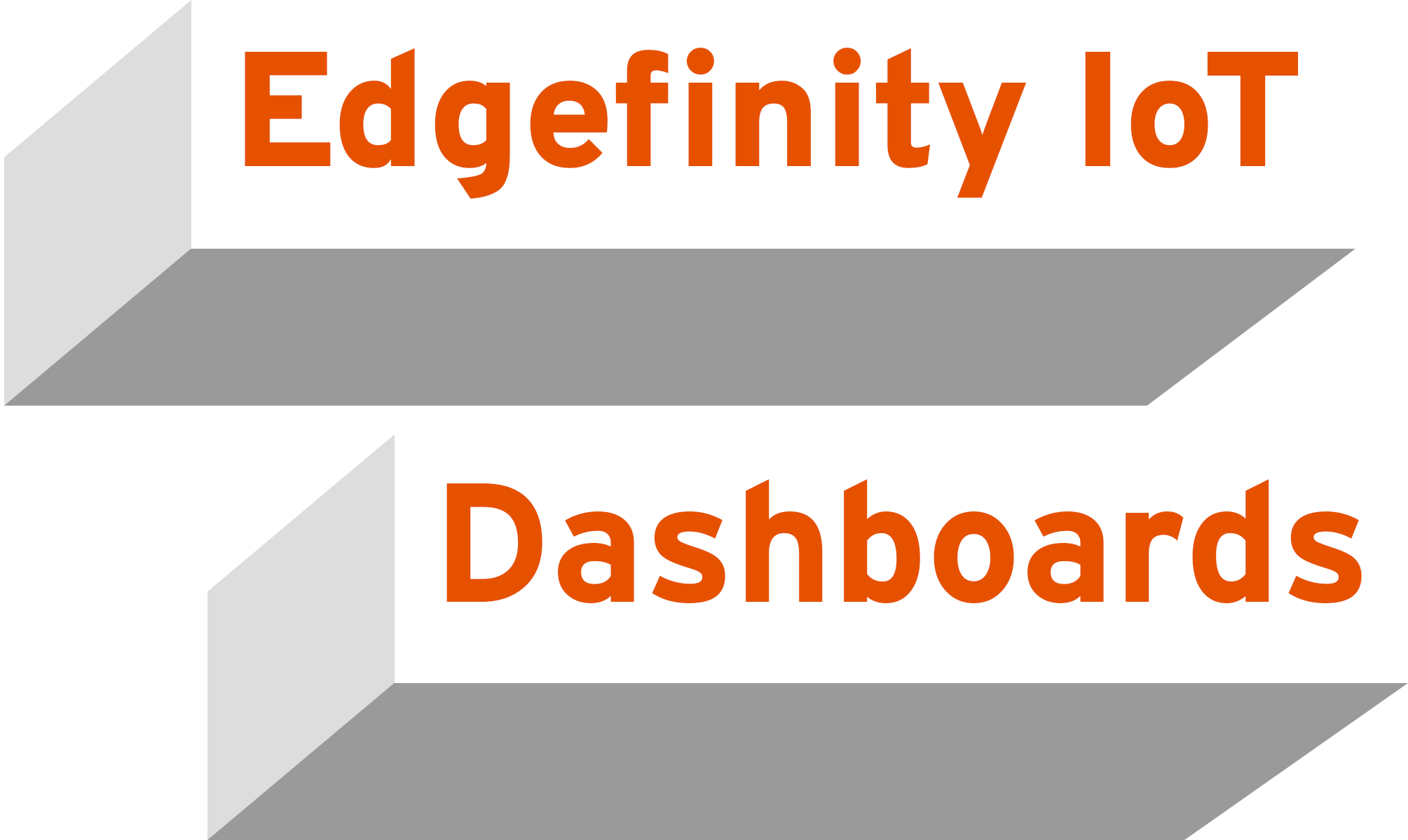 Visualize Complex Data From Your RFID Tags
Edgefinity IoT Dashboards make it easy to visualize RFID tag data in context with your order, production, and sales data. You can analyze performance, spot trends, and act on the improved business intelligence because the RFID data is not on an island – it's an integral component of your ERP or WMS system.
Integrated Inventory Management Software
Implement and advanced RFID based inventory management system without any programming. Edgefinity IoT gathers information from your RFID tagged inventory and equipment, and interfaces with your ERP, WMS or other applications.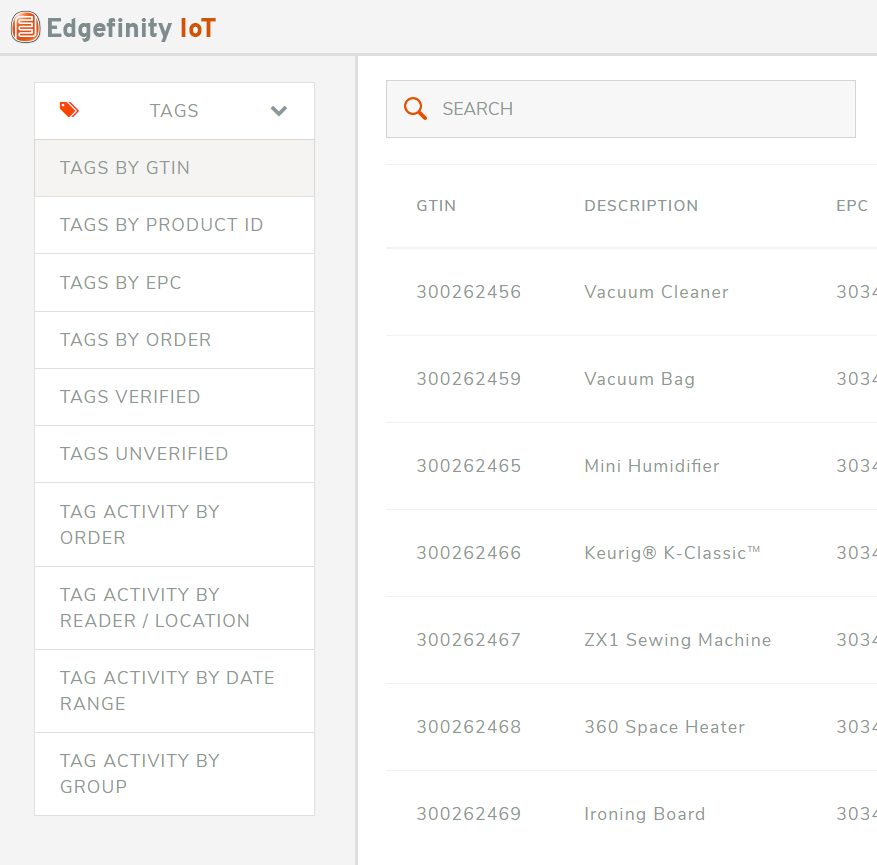 Data Visualization
Analyze performance, spot trends, and act on improved inventory data. RFID inventory data can become an integral component of your ERP or WMS system.
Quicker Cycle Counting
Reduce cycle count time by as much as 90%. Count as often as needed. Edgefinity IoT increases inventory accuracy – critical for omnichannel operations.
Asset Tracking
Keep assets organized. Track the latest location of a pallet or tote, see whether items are not where they should be, and know when an asset has been damaged.
Efficient Carton Auditing
Edgefinity IoT can be integrated with your supply chain to ensure every inbound and outbound shipment is accurate. Improve your operation's picking, packing, and shipping procedures by automatically scanning each RFID tag.
[

Inventory Management Webinar

]

How to knock out outbound shipping errors and expense offsets with RFID. In this webinar, CYBRA's RFID gurus will discuss the latest order fulfillment techniques that are improving orders per hour by 30%.
RFID Inventory Management Features
Edgefinity IoT lets you implement an advanced, agile EPC compliance system without costly custom programming. A complete installation takes days, not months to implement. With the ability to audit every inbound and outbound shipment, Edgefinity IoT reduces chargebacks, paying for itself many times over. Edgefinity IoT is a perfect fit for apparel and consumer goods manufacturers of all sizes.
RFID Tag Validation
RFID tag validation and association of Items to Cases to Pallets — Edgefinity IoT manages pallet, carton, and item-packs to retain the integrity of transport units with load units.
EPCglobal Enabled
Edgefinity IoT includes EPCglobal Gen 2 SGTIN-96, SSCC-96, DOD-96 and other RFID Tag commissioning. It gives the ability to apply pallet/case/item EPC order validation.
Scalable Infrastructure
Edgefinity IoT is an extensible RFID solution. You can start with just one printer and one reader.
Geiger Counter
Edgefinity IoT's geiger counter runs on a mobile RFID reader to lead the operator to the exact item stored anywhere in inventory.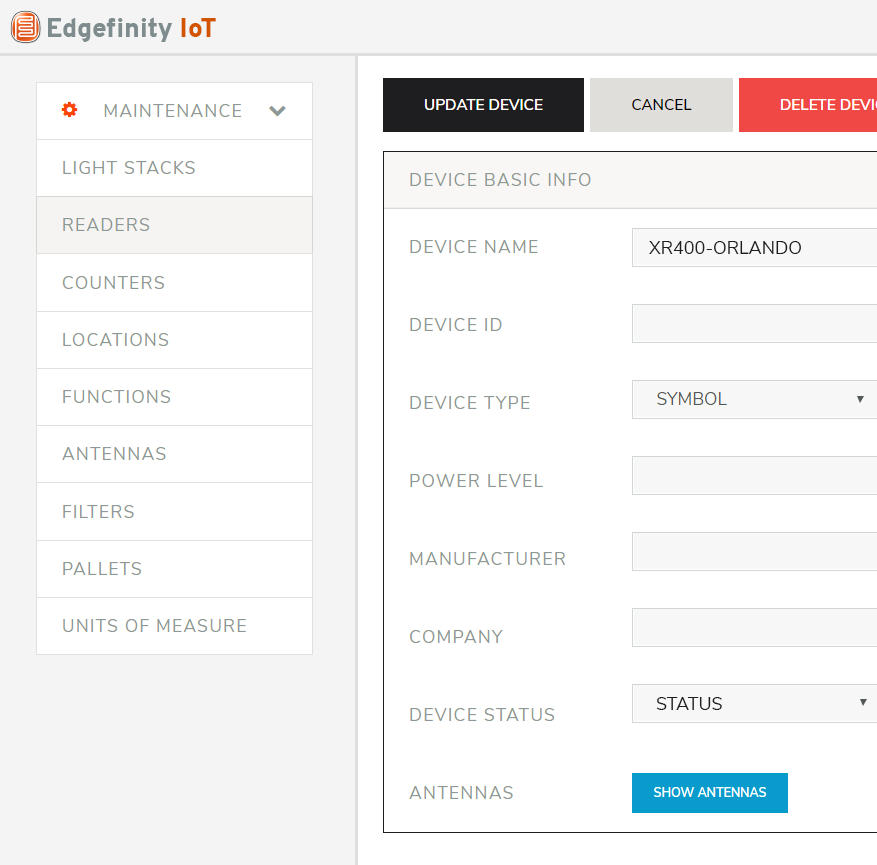 RFID Based Inventory Management Solutions
CYBRA's RFID and RTLS technology combine to offer manufacturers and distributors the ability to track and locate assets in real time. Contact us to see how our applications can streamline your daily operations.