What is a Thermal Transfer Printer?
Thermal transfer printers use wax or resin ribbons, which are activated by heat and then fuse to the media. This process transfers images and text selectively. These types of printers can be used to print on a variety of media, including paper, plastic, or metallic. The reason for this is that paper does not have the durability needed for harsh environments, so synthetic media are often used. Regardless of the type of thermal printer you choose, be sure to compare prices to determine which one is best for your needs.
What is a Thermal Transfer Printer Used for?
Direct thermal printers are most typically used to print media such as receipts and shipping labels. Thermal transfer printers use a thermal print head to transfer a solid ink from a ribbon onto a label supply. Thermal transfer printers tend to be more reliable than many standard printers for heavy duty environments. This is why they are often times the printer of choice on shop floors, manufacturing facilities and warehouses.
The main difference between thermal transfer printing and conventional printing methods is the media used for the print. The thermal-transfer media is sensitive to light and heat. Its lifespan is shorter than that of the thermal-transfer method, but it can print on a variety of materials, including food and packaging. The thermal-transfer printers are also less expensive than their counterparts, which use ribbon hardware. They have fewer parts, so service costs are cheaper.
What is the Difference Between Thermal and Direct Thermal Printers?
Another difference between thermal and direct thermal printers is the printing method. The former uses a ribbon that is sensitive to light and can produce dark images, but this is a more expensive option than thermal-transfer printers. They can only print on one kind of media at a time. The thermal-transfer media is more durable, but it does not withstand sterilization or exposure to chemicals. The primary disadvantage of a thermal transfer printer is its price. A direct thermal printer is much cheaper than one with ribbon hardware, but it does not have the same features.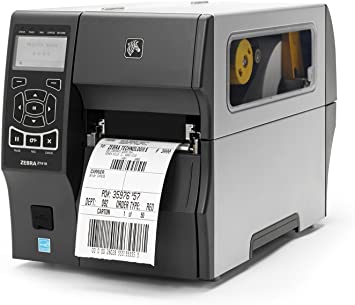 Thermal Transfer Printer from Zebra