What is Laser Printing?
Laser printing is a method of digital printing that uses an electrostatic process to produce images and text with high quality. The images are differentially charged and have a crisp, clean image. This method is ideal for large, high-volume projects where large print runs are necessary. Its advantages include fast printing, high-quality graphics, and low cost. Learn more about the advantages of laser printers. After learning about the benefits of laser printers, you can choose the best one for your needs.
Laser printers use highly focused beams of light to create an image. They do not burn images onto paper, but instead produce a pattern on the surface of a drum called a photoreceptor. In areas where the laser beam hits the drum, the charge reverses. This produces a pattern on the drum. A laser printer uses these principles to print anything on a page. If you want to know how a laser printer works, learn about how it works.
The process of laser printing begins with a corona wire and a primary charge roller. These two parts use DC bias to project electrostatic charges onto the drum. The photoreceptor, also known as the photoconductor unit, is a revolving photosensitive drum. The primary charge roller applies a DC bias to the surface of the drum to produce a high-quality image.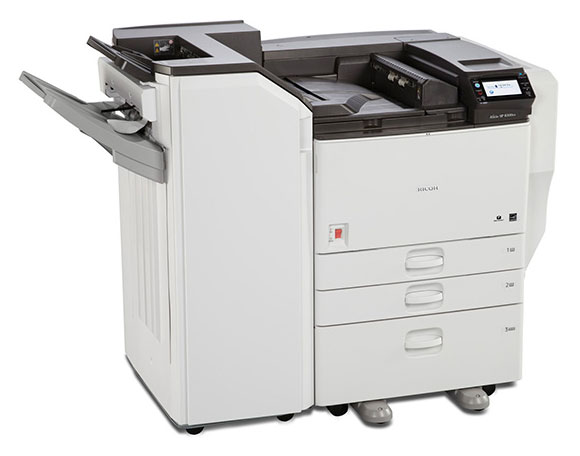 Ricoh SP 8300ND Laser Printer