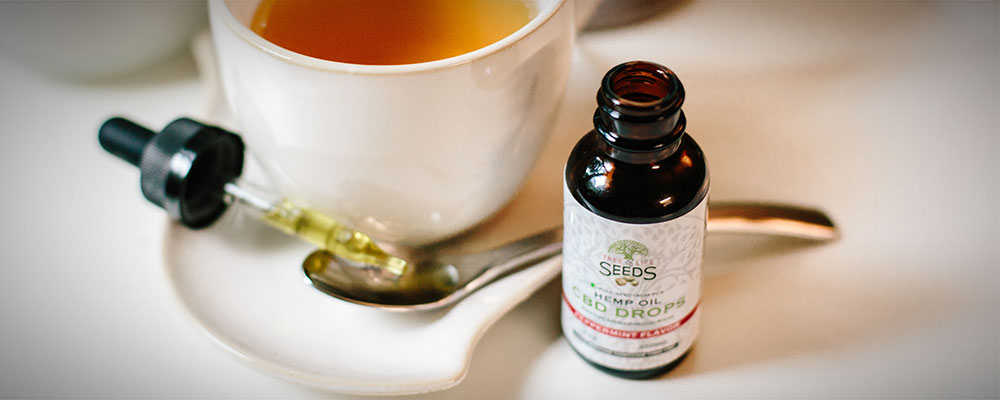 Proper CBD labeling is vital to maintaining product safety, ensuring supply chain tracking
tracking
, and retaining overall compliance. Whether you're planning to sell CBD tinctures, vape oils, or edibles, it's important to adhere to certain labeling requirements. First, you must display all product details prominently on the product packaging. Letters must be at least one-eighth of an inch tall, and contrast must be adequate to ensure proper legibility. Secondly, the label must not contain any therapeutic or medical claims. The federal guidelines are fairly clear in this regard, but state regulations vary.
Food, Drug, and Cosmetic Act
CBD is a plant derived from hemp plants, and the Food, Drug, and Cosmetic Act (FDCA) gives the FDA authority to regulate hemp-derived CBD products. The Farm Bill also legalized CBD-infused products with less than 0.3% THC. Despite the uncertainty surrounding the regulation of CBD-infused products, FDA Commissioner Scott Gottlieb has stated that the agency will oversee these products. The FDA oversees the safety of food and drug products under the Federal Food, Drug, and Cosmetic Act, which was first enacted in 1938.
The FDA is enforcing the new labeling requirements, and has already taken action against two companies that violated the law. The company Dragontree Apothecary, for example, received a warning letter from the FDA for falsely claiming that its products were for the treatment, cure, or mitigation of disease. After being ordered to cease selling the product, the company shut down its website.
Ingredient list
To comply with the new CBD labeling regulations, companies must list all ingredients on the product's label. The list must be presented in a certain order, with the core ingredients being at the top. Sub-ingredients should follow the same pattern. The purpose of the ingredient list is to inform consumers about the product's background. It must also include information on any allergies or other prescribed warnings. In addition, customers must be informed about any ingredients that could cause serious harm if taken in large amounts.
It is important for CBD companies to avoid making false claims about the product's effects and stay true to what they say. Proper labeling will not only help them meet FDA requirements but also build trust with consumers. If consumers are confident in the product's ingredients, they are more likely to buy it.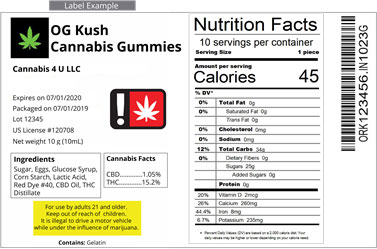 Warnings
Warnings on CBD labels should contain important information about the product. For example, the label should state the actual product content or amount of active CBD per serving, which is measured in weight or volume. The label should also include the ingredients that make up the supplement. Warning statements should not make therapeutic claims or suggest that the product should be taken orally. If a company makes false claims, they can receive a warning letter from the FDA.
For example, one company in Maine had to pay a fine because they used an image of a mermaid on the label. This was in violation of state regulations that prohibit using images that appeal to underage consumers. Other states, including California, may also have specific guidelines for CBD labeling.
Font size
CBD is a complex cousin of THC and has recently been approved for human consumption in California. CBD products must be labeled clearly and correctly to protect consumers. They must not make false or misleading claims on their labels, such as preventing or treating disease. The FDA has been monitoring the industry closely and has issued warning letters to a number of companies for violating this regulation. CBD product labels must be legible and the font size must be six points or larger.
CBD labels can be complicated due to font and text issues. Using the wrong font can put a product out of compliance. The FDA has strict rules governing font size and style to ensure that consumers can read product details clearly.
Style
CBD products need labels that are easy to read, but also adhere to regulatory requirements. The font size and spacing requirements can make the process of creating such a label a challenge. Luckily, Label Solutions has the technology and experience to make these labels. The CBD label must be easy to read and understand, so that consumers can easily identify the CBD product they are buying.
CBD labels should include information about the product's ingredients and conform to regulations. They should also display the container's tamper-proof capabilities. Some labels may also include a security tab and a company's website. They should also answer common questions that new CBD consumers may have.