CYBRA Corporation
Tracking your products & assets needn't be challenging.
CYBRA is the industry leading Auto-ID software developer, and systems integrator. Our RFID platform, EdgeMagic, helps customers implement innovative RFID applications. Award-winning MarkMagic is our barcode and forms middleware relied on by thousands of customers worldwide.
World class next generation auto-ID technology.
Whether you need RFID for an internal system, or you are looking for an EPC compliance solution, CYBRA can help you use the power of RFID to bring innovation to your industry. CYBRA's EdgeMagic RFID platform software will give you all the tools you need to master your inventory.
Benefits of CYBRA RFID Solutions
Faster Tag Identification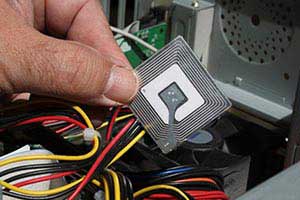 Inventory doesn't have to take hours. With RFID technology, find inventory numbers in seconds by tagging your items with RFID tags. Unlike bar codes where items must be physically separated or read individually, many RFID tags can be read at the same time – identifying multiple labels, containers or items simultaneously as they pass a fixed or handheld RFID reader.
Replace labor-intensive hand scanning pallets, and scanning individual product bar codes with RFID readers. RFID readers let you read a whole pallet of cartons in one pass. The time it takes to unload containers or ship goods can be reduced by 80%. And, the readers retain on average a tracking accuracy of 99%.
More Reliable Tracking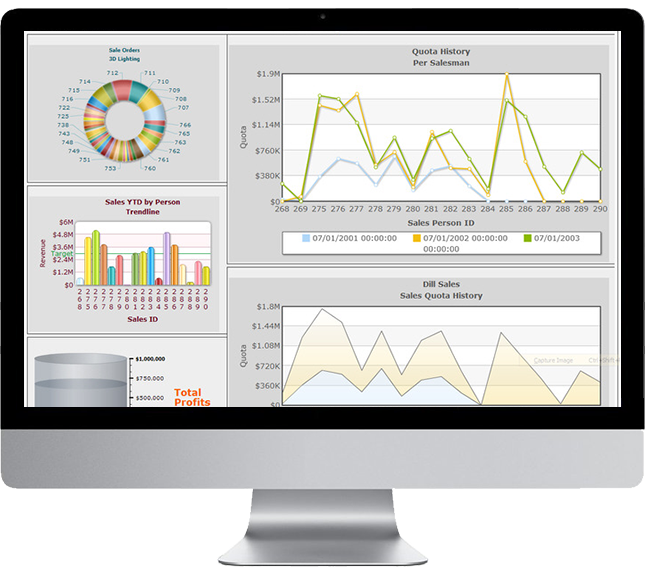 RFID tags can be read thousands of times, and readers can collect data from hundreds of tags per second. There is no need to scan items multiple times. Because bar codes require line of sight, they are subject to environmental conditions and even a smudge can force a bar code to be scanned a second time or the data to be manually keyed.
By implementing your systems with CYBRA's RFID applications, you can see an inventory accuracy of 99%, an out of stock improvement of 50%, and a reduction in receiving time by 91%.
Unparalleled Flexibility
CYBRA's RFID solution, EdgeMagic, is easy to install, easy to integrate into your business, and easy to use. It even works with other brands' RFID readers and hardware.
No matter what industry you're in, or whatever hardware you have, EdgeMagic can integrate an immediately improve your business day to day activities.
Better Data Analysis & Reporting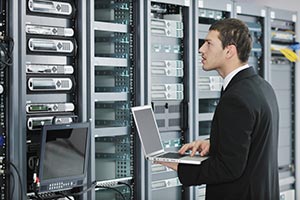 Did you know RFID tags can store upwards of 30 times more information than bar codes? With CYBRA's RFID applications, RFID tags can be encoded and re-encoded with information. And, since the tags are completely trackable, you can evaluate more data…did we mention real time data?
Robust data comes from RFID tags, and is formatted in a beautiful user interface by EdgeMagic.
The fastest way to add barcode printing & scanning capabilities.
Looking to print barcode labels, electronic documents or forms? Look no further. Since 1985, CYBRA has helped thousands of customers print and read barcodes. We can supply everything from proven software to high performance scanners and industry standard supplies.
Benefits of CYBRA Barcode Solutions
Better Forms, Tags, and Labels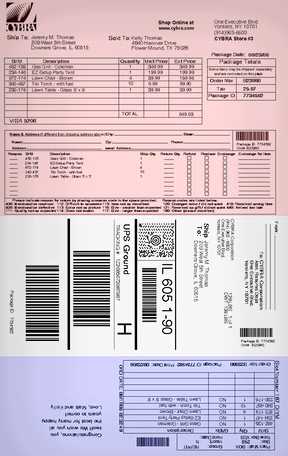 Whether it's a receipt, an eCommerce form, a product label, or a garment tag, it's crucial to input the right information onto your documents and goods. And, that can be a challenge when you have little space to work with – especially when it needs to be in multiple languages!
CYBRA's award winning software, MarkMagic, provides you with all the tools you need to create complex forms and labels in a simple add-on called Formweaver. Add more information to your forms, tags, and labels without having to do any programming or coding.
Cost & Time Reductions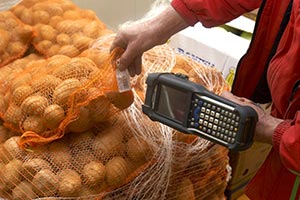 Reduced Labor: The most obvious benefit of bar code systems is reduced labor. Often, labor savings alone can pay for the bar code hardware, software, and supplies. Even though labor savings is the most apparent benefit, CYBRA bar code solutions offer greater savings from other areas. Reduced Costs of Data Collection Errors:
The cost of fixing errors often surpasses the labor savings! How much management time does it now take you to fix an error? If you did the math, you would be shocked at the cost. Add up the errors, and it doesn't take long to impact the bottom line.
Reduced Safety Levels of Inventory: How much extra product do you stock, just to be sure you can ship what your system says you have? Is it 10%? Is it 20%? By getting a better handle on inventory you can save significant amounts of money when you manufacture (or purchase) what you really need — as opposed to what you think you need.
Complete Design Control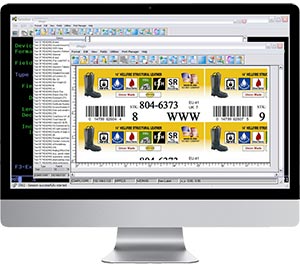 CYBRA's very own WYSISWYG (What You See Is What You Get) editor lets you edit forms and labels quickly, without any programming.
But, it's not just easy to use. It's also really powerful. Need to add variable data and graphics? No problem. By giving you the ability to make forms so effortlessly, you not only save a ton of time, but you also save money by decreasing inaccurate forms.
Full & Simple Integration
MarkMagic isn't just powerful. It's really easy to use. CYBRA's bar code software is easy to implement into your system and works with all major printing devices. MarkMagic supports more than 450 bar code label, forms and RFID tag printer types.
CYBRA allows effortless application integration. Easily add bar code, RFID tag and forms printing functions in a fraction of the time required for other solutions. All without any need to do any programming!
At CYBRA, we partner with the best software and hardware vendors in the world.
CYBRA Corporation

Makers of world class RFID software applications and barcode printing software.
Contact CYBRA and see how our barcode & RFID Solutions can save you time and money and positively impact your bottom line. Contact CYBRA at 1-800-CYBRA-88 (1-800-292-7288) or info@CYBRA.com.