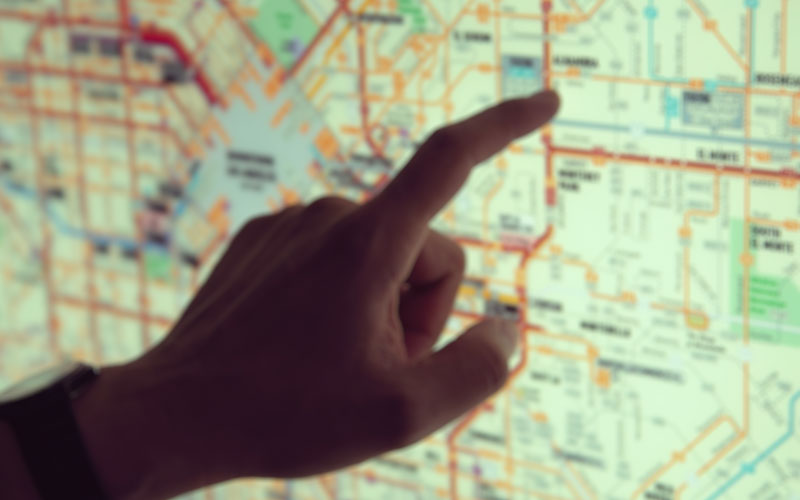 Using GPS Asset Tracking is a smart, efficient, and effective way of tracking your assets. It helps to ensure safety and productivity in areas with poor connectivity, and it can help you to make cost-saving decisions.
GPS helps ensure safety and productivity in areas with a poor connection
Having GPS Asset tracking on your construction site can be a tremendous benefit. Whether you are working on a large project or a small job site, GPS can streamline your operations and ensure safety and productivity.
Using GPS technology on a job site can reduce costs related to accidents. These accidents often result in OSHA and insurance fines and delays to the project. The technology can also help you streamline safety on and off your jobsite.
GPS can also help you improve driver safety. It can help your drivers stay on schedule and avoid dangerous driving habits such as speeding, aggressive driving, and driving in unsafe areas. GPS can also help your managers track vehicle usage and monitor drivers' odometer ratings.
GPS can also help with route optimization, which can make dispatching easier. This technology can provide real-time ETAs and alert your customers if delivery delays occur.
It can help you make cost-saving decisions
Using GPS asset tracking to monitor assets in the field helps companies improve efficiency. Not only does this technology give real-time information, it also makes it easy to respond quickly to any problems.
The most important advantage of using GPS tracking is that it helps you protect your assets. This is especially important if you own assets that are used in the construction industry. This is an area where theft is often a concern. By tracking the location of equipment, you can prevent unauthorized use and reduce costs in the long run.
Tracking your assets can also help you improve customer service. The information you collect about your customers' needs can help you create new customer relationships and retain your current ones. You can also improve the efficiency of your back-office operations.
It's a commonplace solution to theft of construction equipment and vehicles
Keeping track of construction equipment and vehicles is important, but it can be difficult without a GPS asset tracking system. A GPS tracker gathers location information from satellites, allowing you to know exactly where your equipment is at all times.
GPS tracking is not only helpful in locating equipment, it can also help prevent theft. It can also give you an idea of the condition of your workforce. The data can help you decide how to use your assets more efficiently. It can also help you reduce insurance premiums.
Asset tracking in construction is a key tool in ensuring your team delivers on your projects on time. It can also reduce downtime and save money in the long run.
Tracking your vehicles is important for efficient citizen services. A GPS tracker can help you keep track of your vehicle's location and speed. It can also alert you when a vehicle is moving unapprovedly.
It's easy to use
Using GPS asset tracking to monitor your assets can help streamline your operations, reduce downtime, and save your company money. It also allows you to be more efficient and safer in the field.
It's important to choose an asset tracking system that will monitor both fixed and mobile assets. You don't want to spend time and money learning two separate tracking systems.
A good asset tracking solution should provide you with robust reports, reliable protection, and real-time visibility. You'll also be able to monitor the condition of your assets, identify trends in equipment use, and anticipate your company's needs.
It's also important to choose an asset tracking solution that's easy to use. A slick digital dashboard allows you to see real-time information about all your assets. It can also help you avoid unnecessary equipment rentals and maintenance.
It comes with a rechargeable battery
Using a GPS Asset Tracker to track vehicles and tools is a great way to keep track of your assets. These devices work by using GPS to send your location in real time to a location server.
There are two main types of GPS Asset Trackers, a battery powered tracker and an untethered gps. Both have their advantages and disadvantages.
A battery powered tracker is often used to track remote assets. This allows for easy installation, since there is no need to run wires for power. They also come with a rechargeable battery, which can be charged as needed.
The battery for a battery powered tracker is designed to last between 6 months and 5 years, depending on the type. The longer the battery lasts, the more reports you will receive.