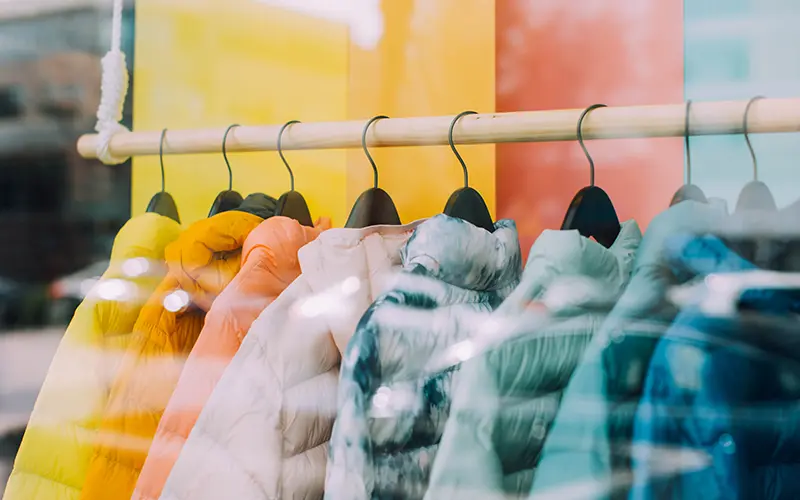 Ready for 2023? From AI to VR, sustainable shipping, supply chain chaos, and beyond, there are a ton of retail trends that you should be aware of. It is a good idea to understand what will be happening in retail this year and beyond. This article will give you a head start as you plan your strategy and prepare for what is ahead. The following trends are expected to have a big impact on how retailers will operate in the coming years.
Customer Experience
Providing a great customer experience is one of the most important things a retailer can do. It will help keep customers coming back for more. Moreover, it can also lead to more sales.
One way to do this is to use customer data to predict consumer behavior. Retailers can then make data-driven decisions regarding their operations.
Another option is to implement novel technologies. Using advanced AI systems, for example, can improve customer experiences. This can be done through chatbots, which can respond to messages in real time. You can also try out augmented reality. These technologies are expected to have a big impact on retail operations in 2023.
Another trend is to make shopping as convenient as possible. Amazon has made the checkout process simple, while the company uses intelligent automation to handle many queries. Customers will appreciate the convenience.
Another nifty-trick is to include QR codes in the packaging of products. QR codes can be used for both offline and online commerce.
Another trick is to offer convenient delivery options. Taking the time to understand the customer's needs is one of the most important steps to take in providing a good experience. Ultimately, this will lead to more customers and more money for your business.
In 2023, the top trends in the retail industry will focus on enhancing the shopping experience. Besides offering convenient options, retailers will need to stay ahead of their competition. They should incorporate novel technology into their stores to stand out from the competition.
As consumer expectations grow, the importance of a good customer experience increases. Brands need to deliver on their promises to keep their current customers and gain referrals.
AI Driven (Point of Sale) Systems
Artificial intelligence and robotics are being used in the retail industry, enhancing both the customer experience and operations. As retailers look ahead to 2023, they are developing new solutions to meet their business goals.
For example, retailers can use advanced technologies to improve the efficiency of their teams. These technologies include virtual reality, voice search, and cashless payment options. And they can also help retailers personalize their customer experiences. Creating more personalized experiences can boost customer loyalty and make consumers more likely to return to the store.
In addition, AI can help retailers improve their supply chains and logistics. By combining data science and automation, retailers can optimize their marketing, inventory, and supply chain. Using AI-driven platforms can also enable retailers to send personalized ads to customers.
To further enhance the in-store experience, retailers can use augmented reality and other technologies. Whether it's a mobile app or a smart mirror, retailers can create more engaging shopping experiences for shoppers.
Retailers can also leverage artificial intelligence to understand consumer sentiment. The technology can identify when a shopper is unhappy with a product, which can be used to improve customer service. It can also be used to suggest alternative products.
In the future, more retailers will deploy AI-driven point-of-sale systems. This new generation of POSs can automatically deduct funds from a shopper's preferred payment option. Customers can even check out with just a few clicks.
Combined with other technological advancements, such as beacons, IoT, and ecommerce platforms, these innovations will improve efforts to provide compelling in-store experiences. Mobile apps will also play a key role in this trend.
Another important trend in 2023 will be omnichannel shopping. With more ways to shop than ever before, retailers will need to make sure their products are available to customers at all times. Using an integrated inventory management software system and special hardware can help retailers achieve this goal.
Omnichannel Sales
If you're looking for retail trends to watch in 2023, you might be interested in omnichannel sales. A growing number of consumers are making purchases online, at the office, and even in the bathroom. These innovations in retail have the potential to improve your bottom line and put you ahead of the competition.
However, omnichannel sales require a holistic approach and data integration to reach your customers. Omnichannel strategies have proven to increase customer retention, boost sales, and create a more streamlined experience.
Consumers also respond well to personalized sales. One such strategy involves sending push notifications and emails to shoppers. You can even offer customers rewards points for ordering several items.
Another big trend in retail will be virtual reality. While it's a bit difficult to predict what will be most successful, retailers should anticipate some major developments in this area. The most obvious one is the ability to deliver a more immersive shopping experience.
Another is artificial intelligence, which can help to automate more complex inventory management processes. Also, the ability to track a consumer's movement across categories is a key factor to understanding your customer.
The retail industry is ever-evolving. As a result, it's important to stay on top of trends to keep your business competitive. In 2023, the most successful retailers will be those that are able to capitalize on new technologies to deliver the best experience possible.
Creating a seamless and unified experience is the key to achieving this goal. To do this, you need an order management system. This will enable you to manage all aspects of your orders. With a robust omnichannel strategy in place, you'll be able to meet the needs of modern consumers.
Private Labels
Private labels are becoming increasingly important in the retail industry. In fact, a new report from data and technology company Numerator reveals that private labels will make up more than a third of total sales in 2023, up from 18.9% last year.
As retailers look to boost their own brand offerings, they need to understand how to communicate the unique value of their private label products. While a number of factors influence private label development, there are several common trends to keep an eye on.
Value is one of the most powerful trends that will impact consumers in the years ahead. Retailers will need to ensure their assortments are priced effectively in order to compete with the increasing number of low-priced players. The cost of goods continues to rise, making price a more significant factor than brand name for many consumers.
Consumers are reducing their purchases of luxury items in an effort to find greater value. A recent survey by market research firm Innova Market Insights found that value is one of the top retail trends for 2023.
Although there is some debate about whether or not private labels have become a major factor in the retail industry, more and more retailers are incorporating them. This includes Walmart, which owns four of the top five private label brands.
In addition to the growing popularity of value brands, consumers are also recognizing the value of private brands. For instance, more than half of high income shoppers rate the value of their private label products as excellent.
As a result, more and more consumers are willing to trade down to private labels in order to find better prices. However, the quality of these products may not be the same. Some consumers complain about the taste and texture of the products.
Hyper-Personalization
Hyper-personalization has arrived on the retail horizon and has a number of benefits. It improves the customer experience by providing relevant information to buyers and streamlines the buying journey. The data gathered by hyper-personalization can also be used to create more personalized products and content. This means more value for the consumer and an improved customer retention rate.
In order to create hyper-personalized experiences, brands need to understand how to best collect and use customer data. Businesses should gather only the data they need and only collect it in a way that is safe and secure. They should also ensure that their uploads comply with international data privacy laws.
A well executed hyper-personalization campaign will include a variety of data points, from browsing histories to product preferences. It can be used to create highly personalized product descriptions in the buyer's native language. Personalized product bundles can also be used to help customers find the right items.
Hyper-personalization is just one of many advanced technologies that are reshaping the online shopping experience. These include virtual reality, augmented reality, and voice search. There are also new and exciting ways of doing business, such as cashless payment options.
One of the biggest advantages of personalization is that it can boost engagement and increase sales. Consumers want an individualized touch. Creating a more personalized customer experience will help brands win the war for their consumers' dollars.
When creating a more personalized experience, organizations will need to focus on creating consistent, quality product experiences across all channels. This requires a lot of thinking and foresight. To do this, they will need to develop a robust data management strategy.
While personalization is not the only thing that businesses should be able to do, it can be a valuable tool that helps brands to stand out from their competitors. It can also help businesses to gain more insight into their consumer base, which is crucial in establishing loyalty and driving sales.