LET CYBRA HELP YOU REDUCE CHARGEBACKS
In today's tough economic environment you need to control costs. But sometimes saving pennies can actually cost you big money. Cheap labels and ribbons are cheap for a reason – they are not made of premium materials and are not formulated to last.
We can prove it. Let us show you how bullet proof labels and tags can lock in profits. And at a very fair price. In fact, chances are you are overpaying for inferior labels.
The professionals at CYBRA are uniquely qualified to make sure your bar code and RFID supplies meet quality standards. Call 1-800-CYBRA-88 and tell us what your label or tags needs are. We will provide expert advice. We will also be happy to send you a sample label, ticket, RFID tag or ribbon. You'll find that our representatives are courteous and knowledgeable.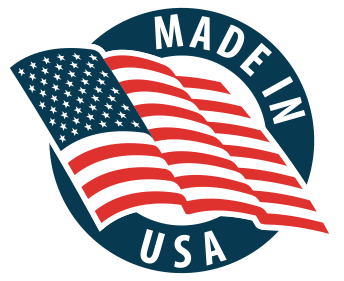 Find out why hundreds of customers depend on CYBRA for high quality "Made in the USA" labels, tags, and ribbons that meet their printing needs and don't cost them in the long run.
Save a lot of green without seeing red. Preventing chargebacks with premium supplies is child's play.
Let us quote you today.
FIGHT CHARGEBACKS WITH RFID
PICKING/PACKING ACCURACY
By adding fixed RFID readers at each pack station, orders are validated in real time, the packing process is faster with the reduction in product handling and hand barcode scanning, and errors are reduced to zero as operators can be signaled instantly if the wrong item is placed in the carton.
SHIPPING ACCURAY
Validation is one of RFID's most compelling benefits. Each carton loaded into an outbound trailer passes through an RFID Portal and is checked to confirm it is going on the right truck. In addition, this final validation also acts as a trigger for generating an EPOD (Electronic Proof of Delivery) record.
WHY CYBRA?
CYBRA is trusted by the some of the biggest brands in the world. 28 of the top 50 apparel brands are currently using CYBRA's software solutions. Hundreds of the world's most recognizable brands rely on CYBRA to solve the most vexing challenges with RFID/RTLS software and barcode, forms & labels printing software solutions.

TESTED & TRUSTED
CYBRA's products are integrated into enterprise software for Manhattan Associates, Oracle, Infor, CGS, and more. CYBRA's solutions are the engine inside software products around the world.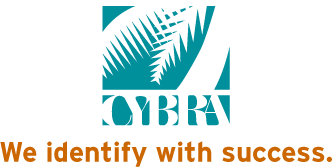 TRUST THE EXPERTS
Since 1985, CYBRA has been solving some of the most vexing auto-ID challenges in the world. Relied on by many of the biggest names in retail, manufacturing, and safety & security, trust CYBRA with all your Auto-ID needs.
Contact CYBRA to discuss your specific software and hardware needs, and to see how CYBRA's RFID + RTLS software and barcode, forms & labels printing software solutions can positively impact your business.
CYBRA CORPORATION | 28 WELLS AVENUE YONKERS NY | 914-963-6600 | SALES@CYBRA.COM