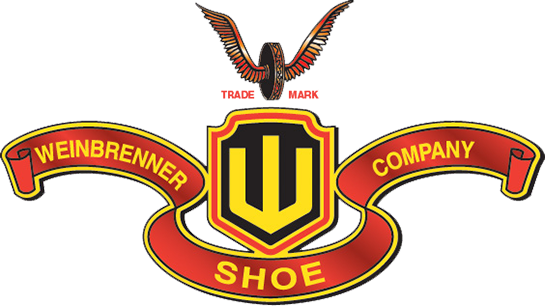 Weinbrenner Shoes Produces Colorful Output with MarkMagic
Since 1892, Weinbrenner has been a leading manufacturer and pioneer in the American footwear industry, initiating many of the significant safety and job-fitted design elements that are common today. And, since 1996, Weinbrenner has been using MarkMagic barcode labeling software to develop their labels.
The Background
How does the U.S. Postal Service deliver the mail in rain and snow? Wearing rugged footwear from MarkMagic customer Weinbrenner Shoe Company of Merrill, Wisconsin.
A leader in tactical, uniform, fire, rescue and safety footwear, the company's Thorogood footwear is the most trusted brand in the uniform and work industry.
Weinbrenner operates two factories in northern Wisconsin and is ISO 9001 certified. The employee-owned company produces over 500 styles for private label and their own branded footwear lines.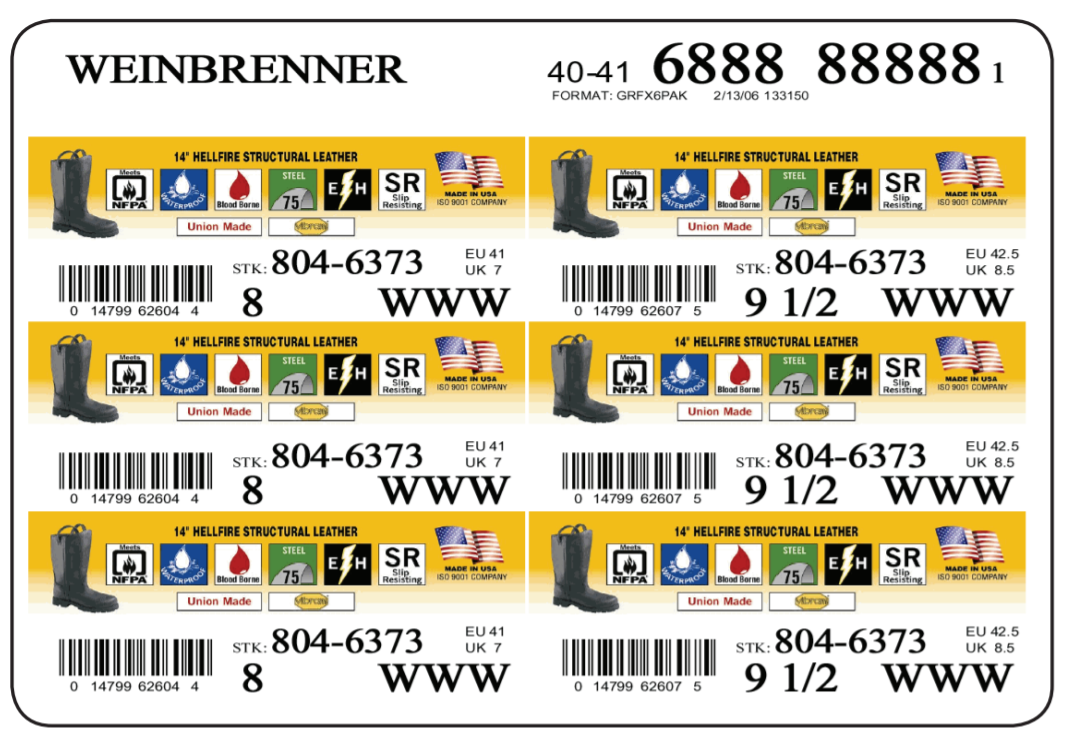 Innovative Footwear Made in the USA
With innovations such as waterproof barriers, exclusive leather covered hidden lace and disappearing zipper systems, recessed blind eyelet lacing systems and perforated side swipe panels that allow a boot to breathe without losing any of its waterproof characteristics, Weinbrenner shoes merge superior comfort and on-demand traction performance.
Weinbrenner has long been an innovator in information technology as well. For more than 10 years the company has been printing thermal bar code labels for shipping and internal use.
According to Jim Mickelson, of Weinbrenner's MIS Dept., "Since we first started using MarkMagic in 1996, we've been using 8″ TEC thermal bar code printers to print our standard bar code case labels. Now, when we needed color labels, we selected the MarkMagic PDF Option."
Custom Software Powered by MarkMagic
Here's how Weinbrenner relies on MarkMagic Barcode Label Software to help them meet the ever growing demand for their products.
Mickelson says,
"we run a batch program that looks at our Work In Process and Current Production Release files and this program pulls information from the Product Master File to create the label file including the variable graphics."
The color box labels are then printed on IBM 1354 Color Laser Printers on plain white pressure sensitive labels.
Says Mickelson,
"we use the color box labels for our in-stock brands that we sell to uniform shops such as Cintas."
Other Weinbrenner customers include the Department of Defense and the United States Postal Service — customers that require footwear made in the U.S.A. Weinbrenner WORK ONE and THOROGOOD American Heritage Work and American Uniform styles are Union Made in the USA.
TRY MARKMAGIC FOR FREE
Try MarkMagic for free, and see why hundreds of the biggest
brands in the world have been customers of ours for years.