Download this Free Jet.com Packing Slip Template Format
Calling all Jet.com retail partners! The forms wizards at CYBRA have designed and tested a complete packing slip template for all your upcoming orders. We designed the template to conform to Jet.com specs.
What's more we also provided space on the packing slip for you to include your own messaging. For instance, you may want to add promotional offers to turn first time customers into repeat buyers. Please share with us what creative ways you used the messaging space.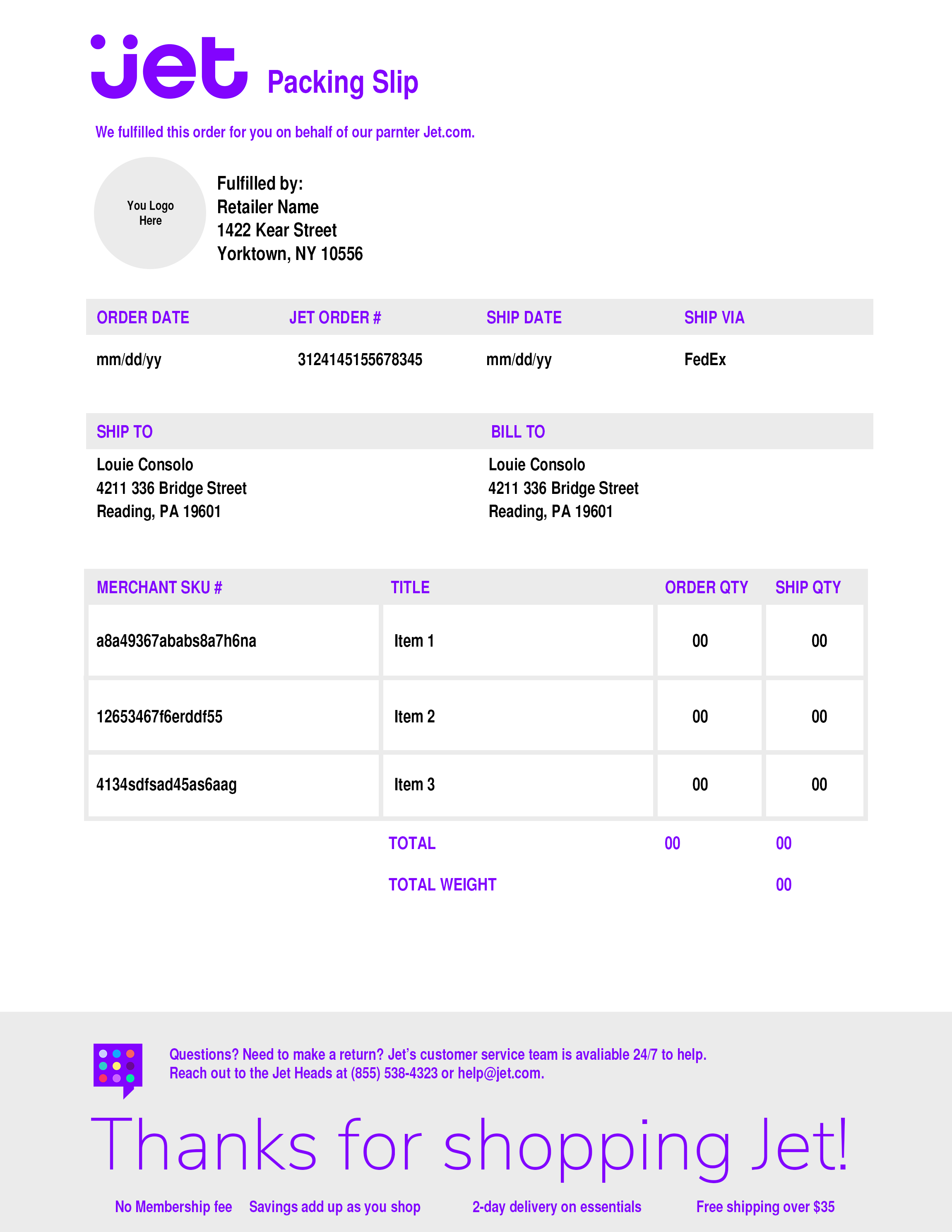 HOW TO DOWNLOAD THIS MARKMAGIC FORMAT
1. Download the format as a zip folder.
2. Extract the XML file from the folder.
3. Open JMagic.
4. Select the printer type.
5. Click on Utilities > Import.
6. Select XML if it isn't the selected file type.
7. Search your computer for the XML file.
8. Select the XML file
9. Select the formats from the file to import, along with any target graphics, or source graphics to include.
10. Select the library to import to.
11. Click on import, and you should have your new Jet.com packing slip template format.
As always, if you have any questions, contact us at Help@CYBRA.com.
TRY MARKMAGIC FOR FREE
Don't have MarkMagic? No problem! Try MarkMagic for free, and see why hundreds of the biggest brands in the world have been customers of ours for years.