Is RFID the Power Behind Amazon Go?
"Checkout lines. Who needs them?"
Those prophetic words came from a memorable IBM commercial that you may have seen sometime in the early 2000's. The commercial envisioned a futuristic market where shoppers could simply walk in, grab what they wanted, and walk out. No more checkout lines, because…no more checkout.
That commercial is what popped into my head when I first read about Amazon's latest ambitious retail endeavor – Amazon Go.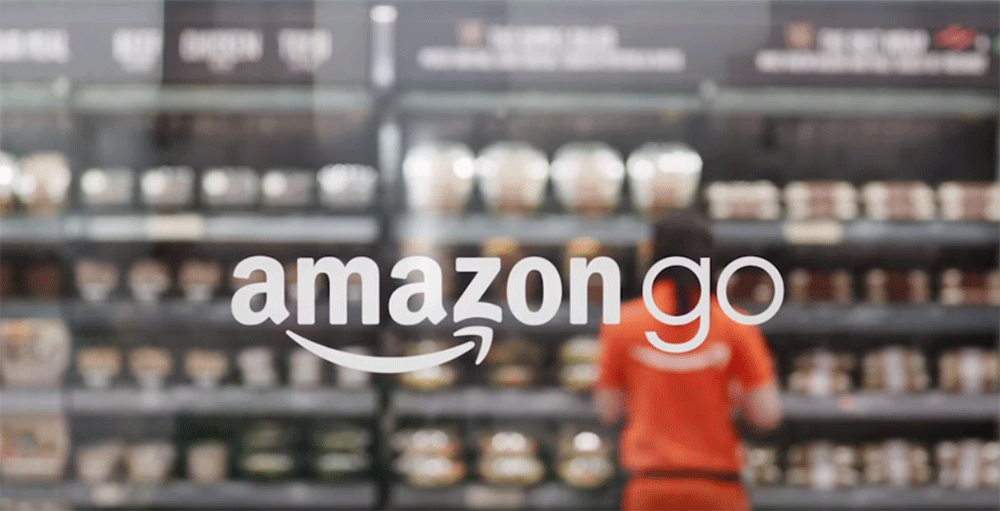 In its own words, this is how Amazon describes Amazon Go…
"Amazon Go is a new kind of store with no checkout required. We created the world's most advanced shopping technology so you never have to wait in line. With our Just Walk Out Shopping experience, simply use the Amazon Go app to enter the store, take the products you want, and go! No lines, no checkout. (No, seriously.)"
Amazon Go sounds pretty darn similar to what was being conveyed in the commercial from over 10 years ago. Take a look at Amazon's video to see more about Amazon Go.
Is RFID the Next Step in Retail Evolution?
The technology has generated a huge buzz within retail and tech industries. Amazon posted this video on YouTube on December 5th, and it garnered nearly 3 million views in 24 hours. Amazon will be testing Amazon Go by opening one store in Seattle sometime in early 2017.
The big question for now is just how does it work. Amazon really hasn't offered any specifics into how it works, or what kind of technology they are using. According to the video, the technology, known as  "Just Walk Out", is a combination of computer learning, algorithms, and sensor fusion. For such a complex, there must be a number of things working in conjunction with one another.
Could part of Amazon's "Just Walk Out" technology be RFID? According to GeekWire, Amazon filed a few very revealing patents in 2014. One patent describes a system that uses RFID to detect when a shopper has taken an item from the shelf. If that is how Amazon is keeping track of items on the retail floor, that's still only one piece of the technology puzzle.
Major retailers around the world are looking to RFID as a solution for omnichannel retail challenges. Retailers rely on RFID as as solution to ensure inventory online and in store is seamless. Amazon Go's approach is obviously much different, but still makes the point that shoppers are looking for newer, more streamlined operations.
Interested in Adding RFID to Your Supply Chain?
Built on CYBRA's expert system technology, Edgefinity IoT baseline alerts were developed utilizing the latest in RFID and RTLS (Real Time Tracking Systems) capabilities. Contact an RFID expert today to see how our technology can improve your organizational operations.