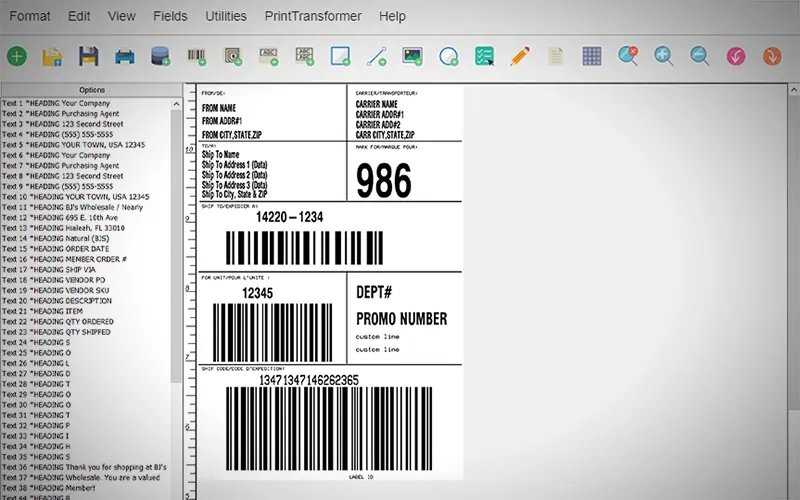 Choosing the right barcode label software can be challenging, and it's not always easy to know which options are the best. This article will discuss some of the key things you need to consider when picking a barcode labeling solution for your business.
One of the most important considerations is scalability. This is crucial for companies with growth opportunities or introducing new products into the supply chain.
1. Understand Your Needs
When picking the right barcode label software, manufacturers and distributors must understand their specific needs. They must also look for integrations that help streamline their workflow and provide a consistent experience across all systems within their technology environment.
Integrated solutions are especially important for organizations that have multiple ERP systems. Having a single source of information from one system can eliminate interactions between disparate systems and increase production capacity.
For example, using a barcode system to track serial numbers is a much more efficient way to gather data than manually typing in a series of numbers or writing out serial numbers on paper. Depending on the industry you are in, there are a wide variety of barcodes needed to print including:
QR Codes
Pharmacodes
PDF417 barcodes
Aztec Codes
Additionally, barcode labeling software is a cost-effective way to create custom labels quickly and easily. MarkMagic, for instance, comes with over 100 pre-built templates to help you rapidly design inventory labels, asset tags and address and shipping labels.
2. Look for Integrations
If your business requires a custom barcode format or requires your labels to follow a specific industry or regulatory standard, look for label design software that supports those requirements. Some barcode labeling solutions support more than 50 different barcode formats, enabling you to choose the format that works best for your needs.
Manufacturers and distributors can benefit from barcode labeling software that integrates with other systems, such as ERP, WMS, or inventory tracking systems. This creates a single, centralized labeling process that ensures accuracy and efficiency across your organization.
The right labeling solution can also provide a scalable label printing environment that supports multiple printers and enables integration with a variety of hardware, such as scanners or scales. It can also support compliance and security for labeling, ensuring consumer safety while addressing regulations that require traceability and serialization of products.
3. Look for Customization
One way to ensure your barcode label software is a good fit for your business is to choose one that allows you to customize your label design. This can include things like choosing a layout, selecting barcode and text fields, and editing the colors and fonts.
This is also important if you're going to be using multiple printers across your network or switching between thermal and laser labels for different applications. Custom label designs can help you save money and make sure your labels match your brand.
The right barcode labeling software can simplify your workflow, reduce errors, and increase efficiency by connecting directly to your product database. This prevents the need for manual data entry and can cut your printing costs by as much as 40%, helping to keep your bottom line strong.
4. Look for Flexibility
When you choose barcode label software, you want to make sure it can grow with your business. That means finding a solution that can handle varying label complexities and integrate with your business systems, so you don't have to recreate all your labels when your needs change or when new printers become available.
Scalability is essential for large and growing businesses that often need to replace or upgrade hardware frequently. Software that includes native label printer drivers and ongoing driver development helps you retain label design quality when switching printers.
CYBRA offers labeling solutions that fit this criteria. These products are low-cost and easy to use and offer a lot of options when it comes to designing, printing and connecting to databases. They are also built to meet the industry's strict requirements. And they are very flexible when it comes to printing a variety of barcodes including:
Health Industry Barcodes
Car Part Labels
Cannabis Labels
Global Trade Identification Number codes
GS1 Labels
Packing Slips