DOWNLOAD THIS HAPPY HOLIDAYS PACKING SLIP
Step up your packing skills this holiday season with MarkMagic! With just a few simple touches to a standard packing slip, you can make your shipments a little more memorable to your customers.
Why customize your packing slip for the holidays? It shows you care about what was packed, gives a personalized touch to your shipments, helps you stand out from the crowd, and raises the chances of them turning into loyal, returning customers.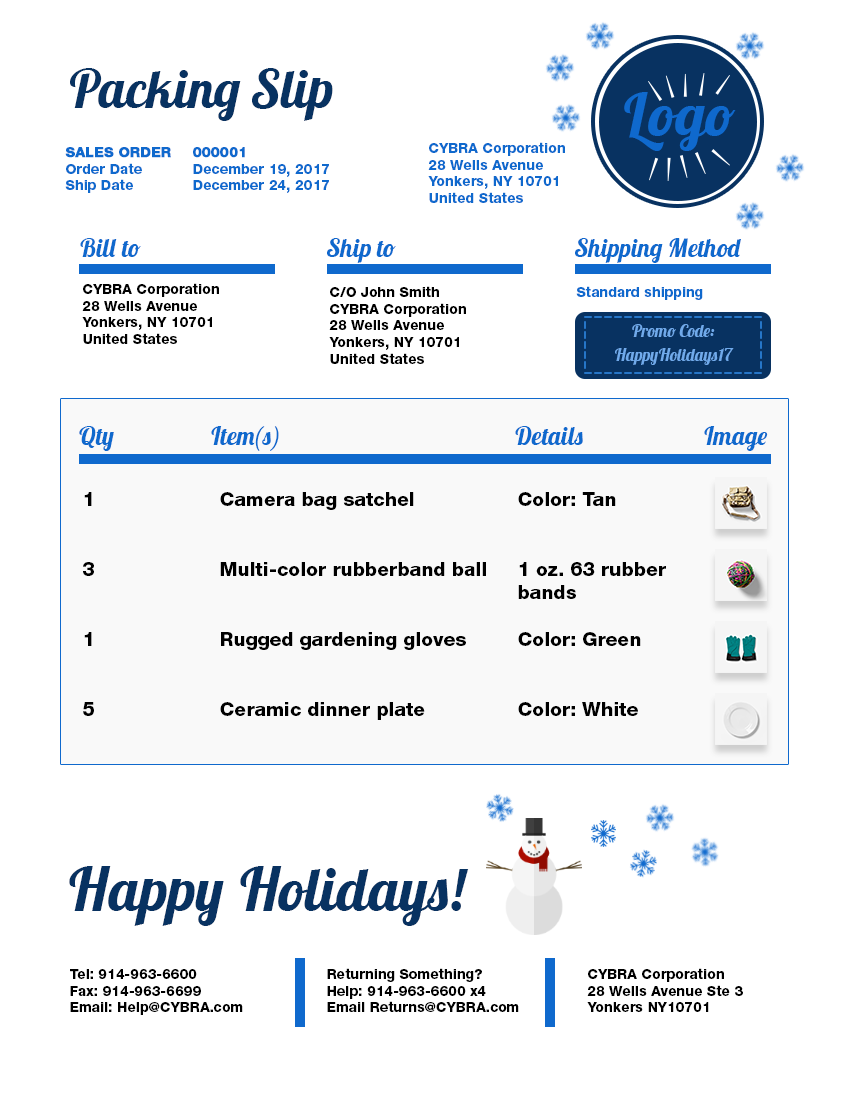 Download the format as a zip folder. Then, extract the XML file from the folder.
Open JMagic, select the printer type, then press Utilities > Import. Select XML if it isn't the selected file type, then browse on your computer for the XML file. Select the file, then select the formats from the file to import, any target graphics, or source graphics to include.
Lastly, select the library to import to. Press import, and you should have your new form format. Of course, once you've imported the Format Freebie, you may modify it and customize it for your specific needs.
Happy Holidays…enjoy!