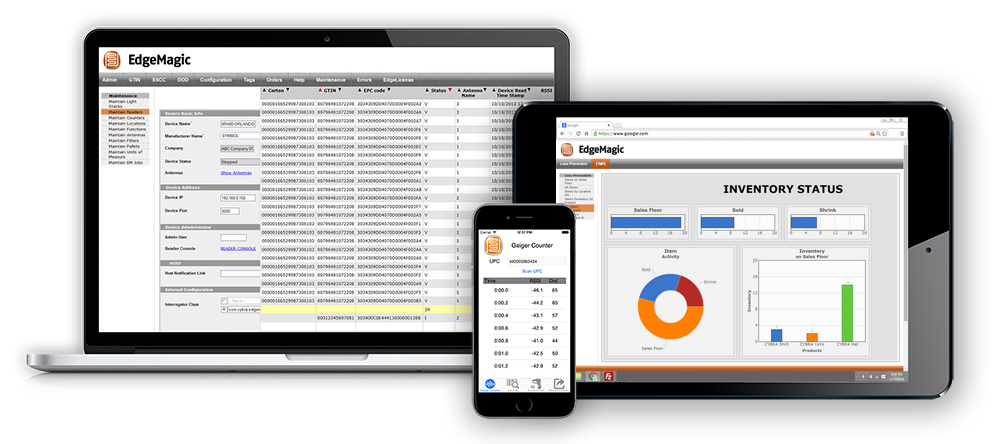 EdgeMagic® RFID Software is designed to manage your edge devices, commission, write, read, and verify your RFID tags. It can be fully integrated with your business applications. EdgeMagic is a browser based web application that can be accessed from anywhere, so you always have access to your inventory & tracking information at all times.
Whether you're tracking goods in shipping, or maintaining store inventory, EdgeMagic gives you a boost in tracking your inventory, goods and equipment.
Fill out the form to the right to schedule a no obligation demo with our RFID experts.