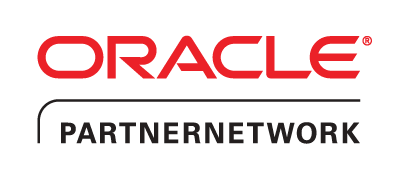 DATELINE – CYBRA Corporation, the developer of EdgeMagic RFID Control Software, today announced that it has achieved Gold Partner status in Oracle PartnerNetwork (OPN). By attaining Gold Level membership, Oracle has recognized CYBRA Corporation for its commitment to establish Oracle related knowledge in delivering Java and MySQL based solutions and for uniquely addressing the challenges of joint customers seeking RFID-enabled inventory control solutions.
Organizations worldwide rely on CYBRA's Auto-ID engine underlying their critical applications for retail compliance, shipping, inventory, warehouse management, in-plant printing, as well as print and apply automation. CYBRA's EdgeMagic® software can provide customers with the ability to quickly implement EPC (Electronic Product Code) compliant retail and brand owner supply chain systems, and RFID closed loop track and trace applications.
Says Harold Brand, CYBRA CEO: "CYBRA is proud to have been recognized by Oracle  as an OPN  Gold Level member of the Oracle PartnerNetwork and for our commitment to delivering Oracle-based solutions, including RFID and other Auto-ID technologies, for Oracle's Retail Global Business Unit. Our Gold status is an important endorsement by Oracle and validates CYBRA's commitment to our customers.
Brand adds: "Our EdgeMagic software can also enable customers to print GS1 carton labels, fabric care labels, price tickets, electronic forms, plastic ID cards and other mission-critical database-published documents with little to no programming."
With its Gold status, CYBRA Corporation receives the benefit of being able to start developing specializations that will allow them to grow their business, increase their expertise,  reach higher levels of customer retention, and create differentiation in the marketplace. Gold members also become eligible to resell all Oracle Technology products and can apply to resell Oracle Applications and Industry Solutions. In addition, they receive access to Oracle account representatives and My Oracle Support updates for all products, discounts on training, limited free assessment/exam vouchers, reduced rates on the purchase of Oracle licenses for internal use, discounts on advanced customer services and more. For more information about the benefits of becoming an OPN Gold level partner, please visit: http://www.oracle.com/us/partnerships/index.htm
About CYBRA Corporation
CYBRA Corporation is a leader in bar code and RFID technology serving customers in a wide range of industries. CYBRA develops solutions in partnership with Alien Technologies, Avery Dennison, Impinj, Motorola, Psion Teklogix, SATO, Zebra Technologies, and other leading printer, reader, and RFID tag manufacturers. CYBRA is represented by a network of value added resellers throughout the United States and sales and support offices overseas.
MarkMagicTM Bar Code Labels, RFID Tags and Forms Software empowers customers to design virtually any type of Auto-ID document – labels, forms, RFID tags, tickets, magnetic stripe plastic cards – and print them on hundreds of types of general and specialized printers from laser to thermal to automated applicators. MarkMagic has been selected as the Auto-ID print engine of such leading software developers as Manhattan AssociatesTM, InforTM and VAITM. CYBRA's EdgeMagic®, is a platform for rapidly building integrated applications that locate objects and people using RFID, RTLS and other tracking technologies. EdgeMagic provides customers with the ability to quickly implement EPC (Electronic Product Code) compliance systems, and RFID closed loop track and trace applications.
CYBRA software solutions run on major computing platforms including IBM Power Systems (System i, iSeries, AS/400, AIX) as well as Linux, Unix, and Microsoft Windows. CYBRA Corporation is located at 28 Wells Avenue, i.park Building #3, Yonkers, NY 10701. Product information is available toll free at 1-800-CYBRA-88. To request information via e-mail, write to:  info@cybra.com .
About Oracle PartnerNetwork
Oracle PartnerNetwork (OPN) Specialized is the latest version of Oracle's partner program that provides partners with tools to better develop, sell and implement Oracle solutions. OPN Specialized offers resources to train and support specialized knowledge of Oracle products and solutions and has evolved to recognize Oracle's growing product portfolio, partner base and business opportunity. Key to the latest enhancements to OPN is the ability for partners to differentiate through Specializations. Specializations are achieved through competency development, business results, expertise and proven success. To find out more visit http://www.oracle.com/partners.
---
Trademarks
Oracle and Java are registered trademarks of Oracle and/or its affiliates.