ASSET TRACKING IN MUSEUMS AND GALLERIES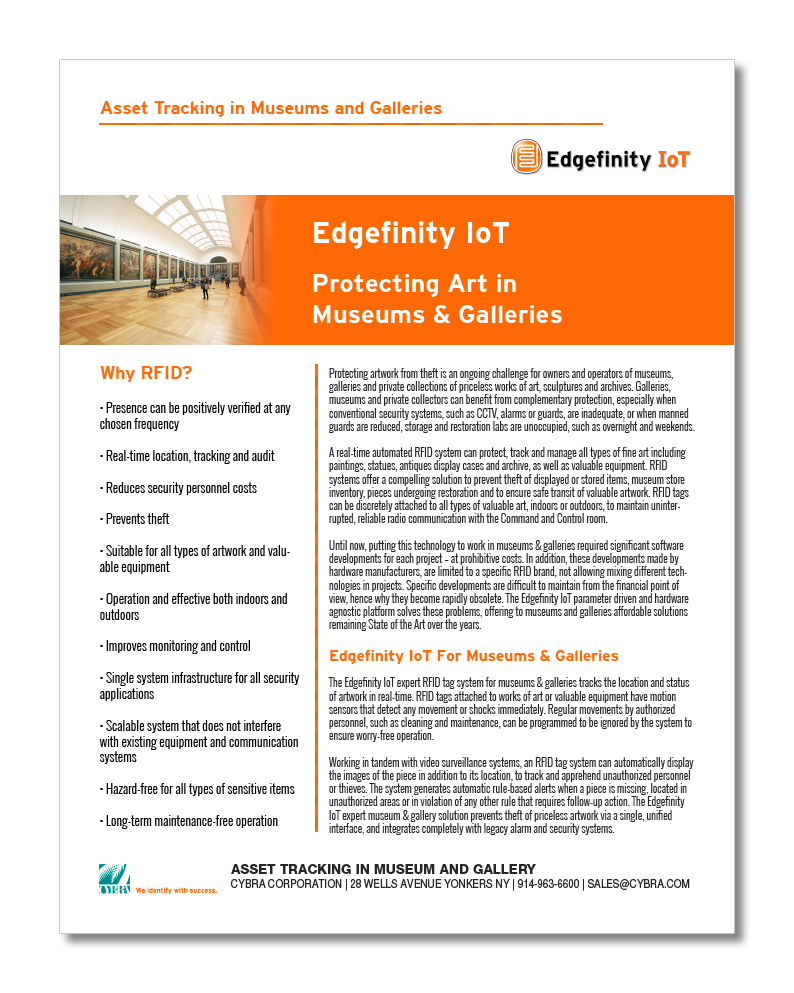 Protecting artwork from theft is an ongoing challenge for owners and operators of museums, galleries and private collections of priceless works of art, sculptures and archives. Galleries, museums and private collectors can benefit from complementary protection, especially when conventional security systems, such as CCTV, alarms or guards, are inadequate, or when manned guards are reduced, storage and restoration labs are unoccupied, such as overnight and weekends. Asset tracking in museums and galleries can be achieved with the right combination of RFID technology and RTLS capabilities.
A real-time automated RFID system can protect, track and manage all types of fine art including paintings, statues, antiques display cases and archive, as well as valuable equipment. RFID systems offer a compelling solution to prevent theft of displayed or stored items, museum store inventory, pieces undergoing restoration and to ensure safe transit of valuable artwork.
RFID technology is an ideal solution for museums and galleries looking for a discreet way to protect and secure their valuable assets and artwork.
Contact a CYBRA RFID Solutions Representative
We are the experts in implementing RFID technology for asset tracking.