8 Ways New York City Has Embraced RFID Technology
NYC + RFID
It's the biggest city in America. With a population of about 8.5 million residents, New York City more than doubles the population of any other city in the US. And that's not including the 600,000 daily commuters coming into the city, along with the gaggles of tourists finding their way through the streets of the big apple. It really is mind boggling how big the city is. Over 1 billion annual subway riders, 263 street blocks, and 237 skyscrapers are all packed together into the concrete jungle known as New York.
And, how does the city stay organized, efficiently run, and relatively clean? In many of the industries, both private and public, RFID technology provides a huge benefit in keeping the city running smoothly. Here a few ways RFID does it.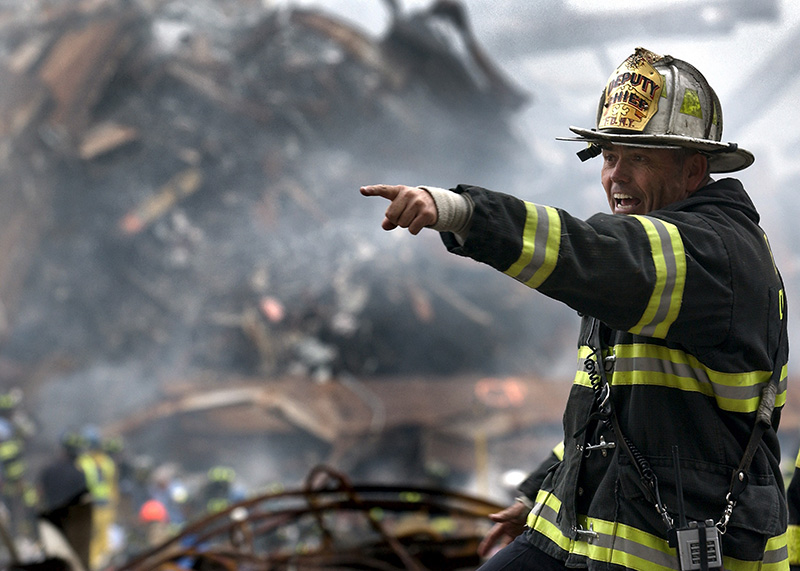 1. Tagging First Responders – There are over 15,000 firefighters in New York City. They respond, on average, to nearly half a million emergency calls every year. On September 11th, 2001, the FDNY lost 343 of their own. The events of 911 pushed to FDNY to find a more reliable way to account for all their firefighters in an emergency. Active RFID tags became the solution the FDNY was looking for. Tags are sewn into firefighter jackets. The tag reader is actually on the truck as soon as the ignition is turned. So when a firetruck is dispatched, they know exactly who was on which truck. And when the firefighters are finished with a task, they know who has and has not returned when the tags are read again by the truck.
The next step is to allow firefighters to be tracked when they are in a burning building. Modern active tags can read an environment's temperature and speed. So a tag could tell dispatch if a firefighter just fell, or is in a dangerously hot space. The possibilities for RFID and firefighter safety are huge, but for now, the FDNY has just scratched the surface.
2. Tracking NY Marathon Runners – The NYC Marathon is a staple in the New York City sports scene. The race has routes dating back to 1970, and is now the largest marathon in the world with 50,896 finishers in 2014. That's like if about half of West Palm Beach decided to go for a run all at once!
Starting in 2009, race organizers started using RFID and GPS to track runners. Initially, tags were placed on shoelaces. In 2011, organizers opted to put the tags within the bibs of the racers. The marathon partnered with MapMyFitness to provide racers and spectators with the ability to track the race itself. With the RFID tags on their person, runners can know exactly where they are, and review their race results via smartphone. And spectators can see how their family and friends are doing. The tags also help marathon organizers track results, record times, and ensure every runner completes the entire course.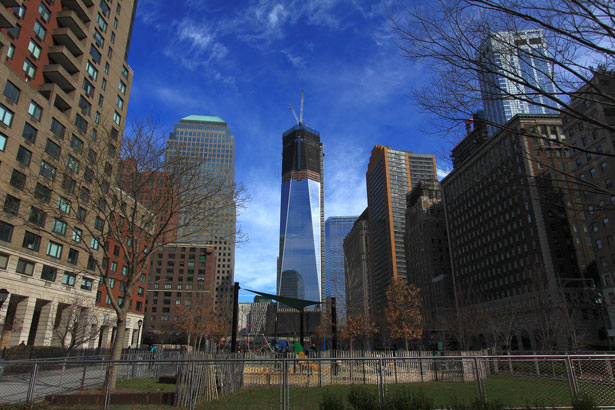 3. Building the Freedom Tower – One World Trade Center, also known as the new Freedom Tower, is the latest addition to New York City's skyline. It is the largest skyscraper in the western hemisphere, and the 4th largest in the world.  Construction took 7 years, there are over 100 floors, and RFID had a big hand in making the amazing building a reality!
Today, the Freedom Tower stands where the twin towers once stood. To set the foundation, RFID tags were used in order to read the temperature of concrete during its drying period. The RFID tag sensors help construction workers keep the concrete at the right temperature as they built the blast proof foundation. The concrete dried over a period of weeks. Once completed, the base was set to build the 104 floor behemoth. The tower now stands at 1,776 feet tall, and is the centerpiece to New York City's illustrious skyline. And, we have RFID sensors to thank for it.
4. Keeping Track of Shoes on 5th Avenue – It's a tourist's highlight walking down 5th Avenue in New York City. Even if you're just window shopping, checking out the boutiques on 5th Avenue is a classic New York City activity. One of the marquee stores on 5th Avenue is Saks Fifth Avenue (I mean it's in the name, right?) The company's flagship store has approximately 4,000 shoes on display on 5th Avenue. Combine that with the high traffic a store like that gets and you got a logistical headache. The challenge is making sure that every single shoe on display is available for sale in well stocked in the back. Now, take a wild guess what Saks is using to do that.
Before using RFID, inventory took hours because it was done manually. Saks implemented a RFID system that let employees do inventory with a reader. The reader can scan their shoes in a fraction of time it used to take. By wielding RFID technology, their shoe inventory is 100% accurate, which makes their many customers happy when they see the shoes they need.
5. Organizing Citi Bikes – If you haven't been to New York City in a while, perhaps you are unfamiliar with Citi Bikes. Now the largest bike sharing program in the US, Citi Bikes is New York's public bicycle sharing system, started in 2013. The initiative has been sponsored primarily by CitiGroup, hence their name, and has become a major project to help improve public health, and decrease traffic congestion. Citi Bikes has been a big success, and is used by over 34,000 riders every day.
So, where do RFID come in? Much like how the NYC Marathon tagged their runners, Citi Bikes are tagged with RFID and GPS units. With this capability, Citi Bikes now knows exactly where each bike is located in the city. This helps if you're looking to find where the nearest bike is. But, Citi Bikes is much more than that. With the tags, they are getting tons of data about how the bikes are used. Thanks to RFID Citi Bikes knows when their bikes are used most, how long they're used for, and how often they are used. This gives them the information they need to ensure the right bike station is full of the just. right amount of bikes. No wonder it's been so successful – they got the data to back it up!
6. Running Hotels – In order to accomodate the staggering amount of visitors coming into New York City every day, there are hundreds of hotels across the city. In 2009, it was calculated that there were 69,587 hotel rooms in the city. But that number has undoubtedly increased. And in order to help make the lives of hotel managers easier, many hotels have adopted RFID technology.
The name of the game for hotels is safety and efficiency. RFID technology helps big time in this area. That's why many hotels in New York started using it in 2013. Tags have been put on a Wi-Fi based transponder that tracks the whereabouts of hotel staff. If the employee is in trouble or needs assistance, the front desk is just a beep away. With RFID technology, New York City's hotels are safer, and more comfortable for the millions of guests that come to visit each year.
7. Keeping Artwork at MOMA Safe – The Metropolitan Museum of Art had just over 6 million people visit in 2014. That is a lot of people, but, for the most part, attendees are well behaved and rarely do any damage to the museum's fine art. So, why would MOMA need RFID technology to protect their priceless art pieces?
Many of MOMA's most prestigious works of art and artifacts are extremely old. And, their exposure to certain temperatures and environments are enough to cause severe damage. That's why MOMA is now using RFID tags to stay alert to changes in the environment of a specific room. The museum has employed RFID tags to The Cloisters – an area of the museum dedicated to medieval art. With RFID tags, MOMA can get a better understanding of how the environment affects the pieces on display. Needless to say, doing so is worth every penny in order to keep their priceless artwork and artifacts in good condition.
8. Replacing Metrocards (in 2019) – In 1993, New York City subways started using the MetroCard. The card replaced the decades old subway token. The cards have helped alleviate problems the token had such as fraud and malfunctioning at the turnstile. Believe it or not, thieves would suck tokens out of the turnstile to get it back! So, MetroCards were a welcomed change in the City.
But, the MTA (Metropolitan Transit Authority) is looking to the future, and planning to replace those cards with something smarter, and faster. New cards, or whatever they may be, will be fastened with a RFID tag that will be readable at the turnstile. No more having to swipe your card. Instead, riders will simply tap their card at the interface. The new technology will likely decrease swiping errors. The MTA have plenty of logistics to work through, especially since they'll need credit card companies on board. Their projected goal to start using smartcards is 2019. But, by then, I'm thinking everyone will be on the RFID bandwagon!