If you are going to be browsing the floor for the next few days at NRF Big Show, there is a lot to look forward to. There will be hundreds of companies exhibiting their products and services. You certainly don't want to waste your time at a booth just to get some swag and collateral that will lay on your desk for the next few months. So instead of fighting the crowds, and putting your business card in a fishbowl, just head right to the booth that'll give you all the answers you're looking for. CYBRA's booth #4555, will be the number one destination for retailers looking for solutions in supply chain, retail loss prevention, inventory management, shipping & receiving, and RFID technology. Here are the 5 top reasons you can't afford to skip booth 4555 at the NRF Big Show!

Cool Gadgets on Display – we're bringing our showroom to you! All the hardware that we sell will be available for you to view. Our Hawk Antenna for retail loss prevention. Our RFID Seals and SmartSeals for securing high value items in transit. We will also be displaying the Mod3 Portals manufactured by our partners, Jamison RFID. Not only do we have a wide range of hardware solutions for retail, we'll let you get an up close and personal look!

Answers You're Looking For –  We're not going to be offering t-shirts or beer coozies this year. Instead, our booth will be an immersive resource for retailers to get real answers on how they can improve their business management and supply chain. From the dock door to the retail floor, CYBRA has the tools and solutions you need to get optimal performance from your retail business.

We're Teaming Up – CYBRA has developed several strong partnerships with other experts in the auto-ID industry. At NRF, CYBRA will be sharing their booth space with Jamison RFID to show off their Mod3 Portal. CYBRA and Jamison are a terrific partnership that combine durable RFID hardware with powerful RFID software. We will also be showing off Intel products, and Alien hardware that is perfectly compatible with CYBRA software.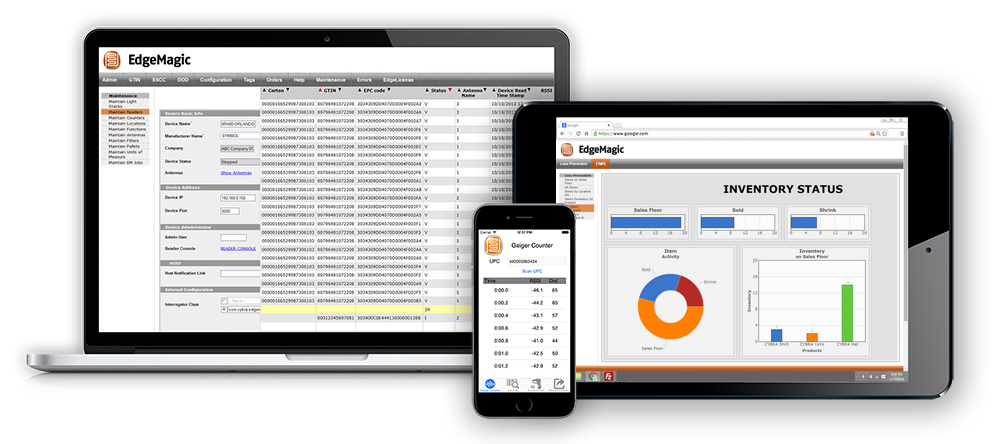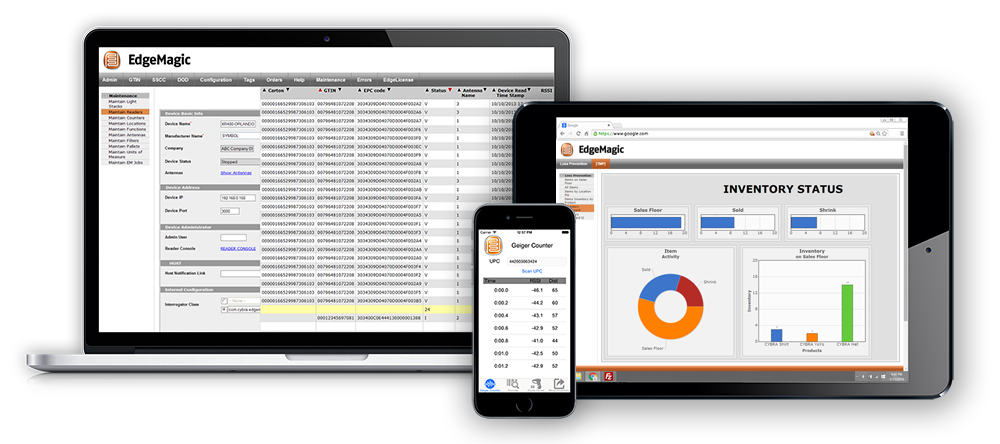 Live Demos – Our VP of Operations, Chuck Roskow, will be at the CYBRA booth ready to show live demos of our software. Get an exclusive first look at CYBRA's next generation interface. We will be demonstrating how our software works in a real retail setting. Don't miss it!

Something You've Never Seen Before –  There is a ton of stuff cooking in the CYBRA R&D labs that we are excited to share with you in 2016. But none is more exciting than what we will have on display at our booth. The new hardware we will be sharing is an absolute game changer in the retail industry. We don't want to give anything away, but if you like the idea of 99% inventory accuracy on the retail floor, be sure to stop by!