5 Innovative Picking and Packing Solutions
New picking and packing innovations that can help improve your supply chain
Picking and Packing's Growing Role in eCommerce
Proper shipping methods and practices can be the difference between a supply chain that's successful or one that is costly and error prone. With the meteoric rise of ecommerce retail, consumers' expectations in regards to fulfillment have risen as well. To accommodate for these changes, manufacturers and distributors need to be nimble and forward-thinking.
When shippers and manufacturers look to streamline their supply chain, there are a number of ways to move the needle. Improving how goods are packed and shipped out to consumers or retailers can directly impact the bottom line. A system that can reduce shipping errors can pay for itself many times over. But, along with cost efficiency, a well-oiled picking and packing system can improve safety in your warehouse or distribution center, free up employees so they can be more efficient, and vastly improve throughput speeds.
Here are 5 innovative picking and packing methods currently deployed in warehouses and distribution centers around the world.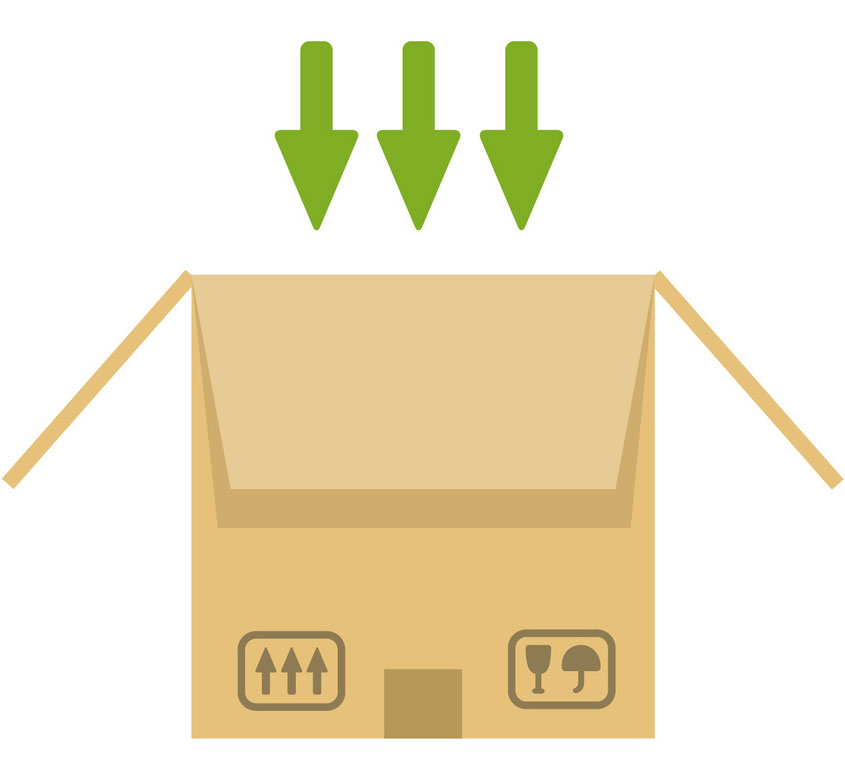 Picking and Packing Facts & Figures
5 Picking and Packing Innovations
Pick-to-Light Picking/Packing – No matter the size of the warehouse or total inventory, speed and accuracy are the key to an efficient supply chain. And, that is exactly what a pick-to-light system brings to the table. A basic pick-to-light system includes lights above inventory racks and bins where your team picks items from. The picker scans a barcode on the picking container which contains the information of a specific order. Lights are situated above the bins, and a lights is illuminated in order to direct the picker to the items for the order. The light system also shows the quantity so the picker knows the correct amount needed for each order. This system helps pickers avoid having to constantly refer back to order slips. It also helps keep packing stations organized. And, it is a very easy system to understand, so seasonal employees can be just as effective as regular employees.
Voice Command Picking – Common errors at picking time often arise when pickers misread or misunderstand packing lists. So decreasing human error as much as possible is a surefire way to reduce picking inaccuracies. Enter voice command picking. With voice-assisted picking, workers don't even need to look at orders. The WMS (warehouse management system) can relay the order details to your picker via headset. The worker then confirms their tasks by using a set of pre-defined voice commands. Voice picking frees up a workers hands and eyes, making them more productive. But, more importantly, makes them more cognizant to their surroundings, which help reduce accidents and physical injuries.
Mobile Cart Picking – Big warehouses can cause headaches for distributors. Not least of which, ensuring fulfillment gets done quickly. Employees going from one end of the warehouse to the other just to fill an order is a waste of time and resources. With a mobile cart, pickers can pick and prepare shipments right where the inventory is stored. This provides a significant rise in efficiency as pickers can fulfill numerous orders altogether in one walking sequence. Some mobile cart picking providers even offer pick-to-light built into their mobile carts. Allowing workers to pick right from the inventory location drastically increases picking accuracy without slowing workers down.
Direct to Shipping Bag Printing & Packing – Simplifying the packing portion of fulfillment is just as effective in improving throughput as improving picking. Every single outbound shipment requires compliant shipping labels, packing slips, and billing information. In an ideal world, employees should be able to pick and pack outbound shipments all in one place. This would save time and reduce errors. Table top bagging machines allow picker/packers to print shipping information directly onto recyclable shipping bags. Employees don't have to affix labels onto shipping containers. Integrating this technology to the picking/packing process saves time by combining tasks, saves money by eliminating the cost of shipping labels, and reduces errors by removing the possibility of human error.
Robot Order Picking – Automation is becoming a larger part of our world every day. And the retail supply chain is no exception. In recent years, robots have integrated into the picking/packing processes at warehouse and distribution centers. Amazon, most notably, made big news by deploying Kiva robots into their warehouses to speed up order fulfillment. The robots help pickers by moving items from shipment to the picking/packing station. It may sound like minimal impact, but Amazon claims the robots cuts the process of finding an order from an hour and a half to fifteen minutes.
As the online shopping industries continues to grow and diversify, manufacturers and distributors will need to find new ways to keep up with demand. Doing it the same old way is almost certainly not an option. But, there are numerous technological solutions and strategies you can deploy that will fit your particular business needs.