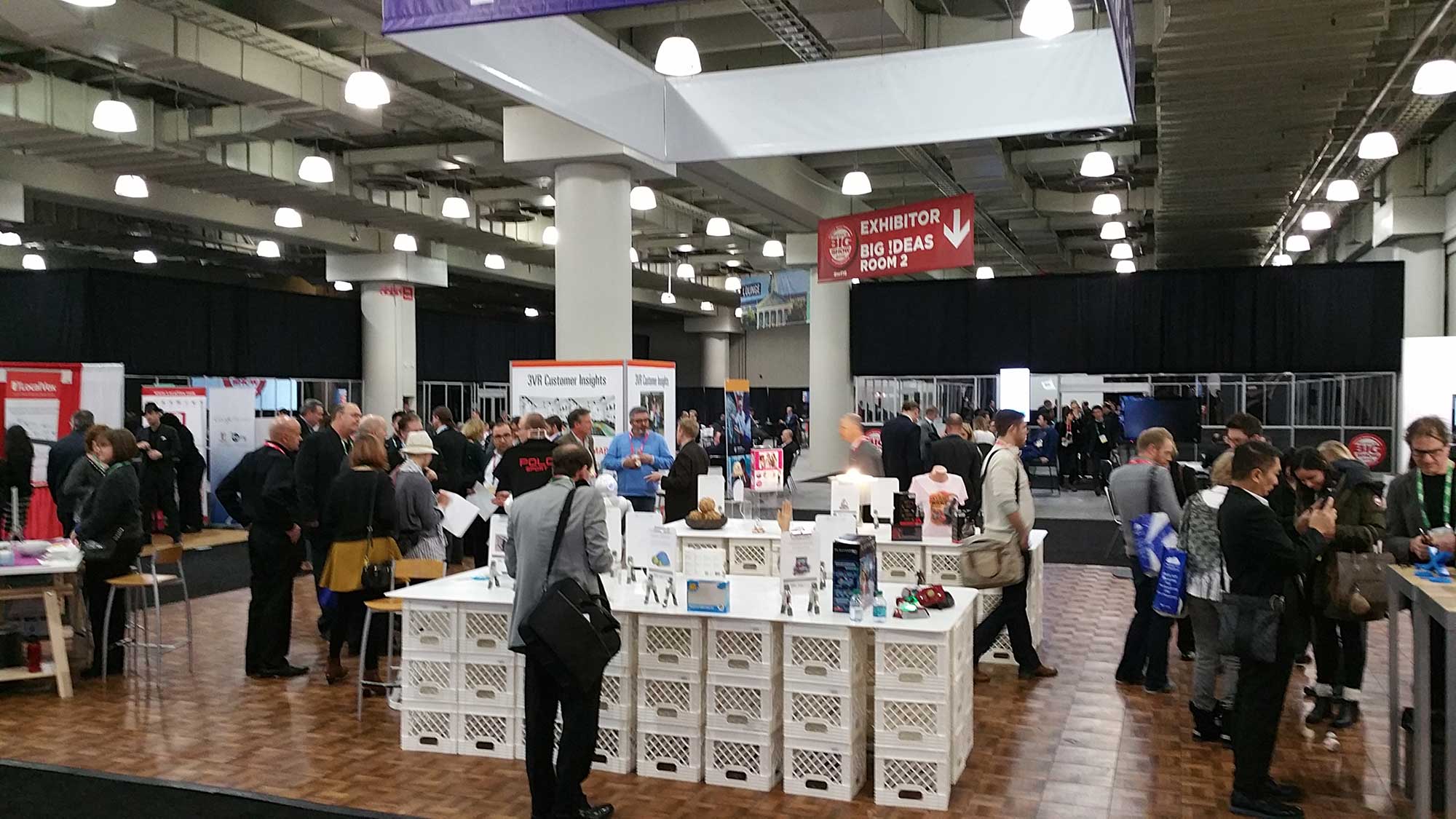 With NRF Big Show 2016 in the books, I wanted to jot down some thoughts and notes of things that stuck out to me at the show. I saw lots of innovative products, had many interesting conversations, and left many booths very excited about all the technological possibilities for the retail industry. Here are 3 observations I made at the show in regards to where the retail industry is headed technologically.
1. Omnichannel isn't a Buzzword, But it is Everywhere
In recent months, the word omnichannel, as it is applied to retail, has been derisively called a mere buzzword. It is without a doubt a popular marketing term. But that certainly does not mean it should be ignored. And, at NRF Big Show, it was not ignored – it was everywhere.
On display at many booths, companies touted the ability to connect with consumers anywhere and everywhere. As consumers continue to detach themselves from standard methods of shopping, retailers, brand owners, and solution providers are all looking for ways to ensure that no matter where customers are shopping, they make it all the way to the point of purchase, and keep coming back. If you want to call it omnichannel, multichannel, or something else, it was a big topic of discussion and display at the show.
Keeping up with all the ways in which you can connect with customers is clearly on the minds of retailers, brand owners. And, solution providers are well aware of this.
2. Big Data is Big
No surprise here – big data was very popular and displayed well at the show. Dashboards were everywhere at the show. Clearly, much of the industry is looking for new ways to collect and display the data from warehouse to store. We talked to several executives who mentioned their bigger challenges were in inventory management. And, as exciting as it was seeing so many great booths with interesting ways of capturing retail floor data, not many were offering a complete solution.
At the CYBRA booth, our slogan was "From the Dock Door to the Sales Floor". CYBRA was a rare company at the show that could offer a inventory visibility solution from production, all the way to POS. With this technology being at the forefront of what retailers want, we're excited to be able to offer such a unique product solution.
We'll see as we get further into 2016 how big data enters the retail space. The momentum has already started with Infor's big financial investment.
3. "RFID" Was the Magic Word
We received a lot of positive attention from attendees at the show simply by having "RFID" on some of our promotional material and booth. A lot of those attendees were retailers and store owners who were looking for an efficient solution to their inventory management woes. And, many of them already knew that RFID technology could be that solution. They just need a way to integrate RFID into their inventory and supply chain management strategy. Boy, did they come to the right place.
This is definitely a great area of technology to be in. At the show, so many companies were looking for a simple inventory solution that retains highly accurate numbers and information. We had one luxury store owner mention that they only do inventory once a year. We can only guess how inaccurate their inventory is, but if it's more that 50%, that would be shocking. The store owner was well aware of RFID, and knew that it could be the right solution for his goods. This is just one example, but the tide has clearly turned in RFID's favor.
Did you go to NRF Big Show 2016? If so, what were some things that stuck out to you? Comment below!