Technology Partners
CYBRA Develops Bar Code and RFID Solutions with these Technology Partners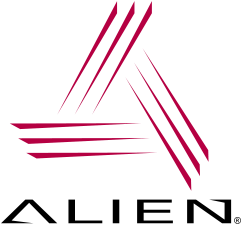 Alien Technology provides UHF Radio Frequency Identification (RFID) products and services to customers in retail, consumer goods, manufacturing, defense, transportation and logistics, pharmaceuticals and other industries. Organizations use Alien's RFID products and services to improve the effectiveness, efficiency and security of their supply chains, logistics and asset tracking operations. Alien's products include RFID tags, RFID readers and related training and professional services. Alien's patented Fluidic Self Assembly (FSA®) technology and related proprietary manufacturing processes are designed to enable the manufacture of high volume, low cost RFID tags.

DataLogic is a global provider of data-capture solutions for supply chains. Its broad array of products and services include point-of-sale scanning, warehousing & distribution, wireless networking, and self-checkout systems.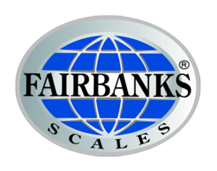 Since 1830, when Thaddeus Fairbanks invented the platform scale and founded the company that still bears his name, Fairbanks Scales has been meeting the world's weighing needs. Fairbanks Scales has survived civil war, world wars, natural disasters, economic collapse, and various mergers and ownership transitions to become one of the oldest manufacturing companies in the United States. Today, Fairbanks continues to remain a leader in the weighing industry by constantly exploring advanced weighing and electronics technology. CYBRA is a Fairbanks Scales Value Added Reseller.

Honeywell Scanning and Mobility launched the world's first commercially viable bar code wand scanner in the early 1960s. Since then, Honeywell has pioneered many advances in bar code scanning, including long range CCDs, autodiscrimination of multiple symbologies, advanced linear and 2-dimensional decoding algorithms, linear and area image engines, and the world's first 2D-capable portable data terminal. Honeywell offers expertise in linear and two dimensional bar code reading, optical character recognition, and parcel dimensioning.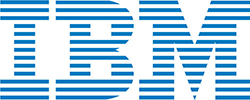 IBM is the world's largest information technology company, with 80 years of leadership in helping businesses innovate. Drawing on resources from across IBM and key IBM Business Partners, IBM offers a wide range of services, solutions and technologies that enable customers, large and small, to take full advantage of the new era of e-business. CYBRA is a member of IBM PartnerWorld for Developers, System i Tools Network, and MarkMagic has been certified as IBM ServerProven for the Power System running i OS.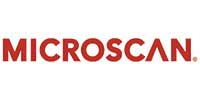 Founded in 1982, Microscan was the first company to successfully integrate a laser diode into a scanner. This breakthrough enabled Microscan to become a leader in the ever expanding field of miniaturized high speed fixed mount bar code scanning.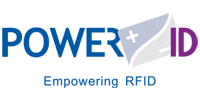 PowerID is the industry leader in the field of Battery-Assisted, Passive (BAP) RFID. The company provides cost-effective BAP RFID labels for applications in industries involving freight, metals, chemicals, paper, people tracking, and the cold supply chain.
SATO Corporation, Japan, was established in 1940 to manufacture and sell packaging machinery. In 1962, SATO invented the world's first hand-held labeler and operations as an international supplier of labeling machinery were begun. The US subsidiary was established in 1977 and eventually became SATO America, Inc. in 1987. During that period, SATO developed the world's first thermal transfer bar code printers and became the leader in applying the technology to the market.

Xerox office printing solutions offer printers with a range of features and options including award winning Phaser printers and eco-friendly solid ink printers. help you meet your office printing needs. Xerox products include color and black and white printers, all-in-ones, and associated supplies and accessories. CYBRA is a Xerox Peak Program Partner.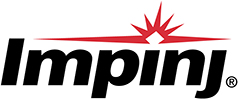 Impinj, Inc. is the world's leading innovator in UHF Gen 2 RFID solutions for both item-level and supply-chain tagging. Impinj draws on its technical expertise and industry partnerships to deliver a wide range of products and solutions, comprising high-performance tag chips, readers, reader chips, software, antennas and RFID subsystem integration. Impinj's products provide robust performance, integration and cost effectiveness to a global customer base across numerous vertical markets with applications including inventory management, asset tracking, authentication and serialization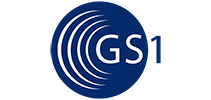 GS1 is an international not-for-profit association with Member Organizations in over 100 countries. GS1 is dedicated to the design and implementation of global standards and solutions to improve the efficiency and visibility of supply and demand chains globally and across sectors. The GS1 system of standards is the most widely used supply chain standards system in the world.
Jamison RFID is a division of Jamison Door. Jamison RAS Systems help achieve the maximum benefits of RFID.

Times-7 delivers world class radio frequency identification (RFID) products that provide clients with fast, reliable and accurate identification of assets. These products provide clients with cost-effective solutions to improve business outcomes, reducing risk and lowering operational costs. The company was founded in September 2006, bringing together an experienced team with complementary skills and a culture of passionate dedication to creating an exceptional business.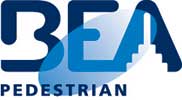 BEA has spent nearly 50 years opening and closing doors for some of the leading door manufacturers in retail, public and commercial buildings, globally. BEA has maintained its long-term success by being adaptive, innovative and in touch with our customers' needs.

Venture Research Inc. is a leader in the RFID industry combining in-depth hardware and software solutions capability backed with over 600 installations in 26 countries. In addition to solutions, Venture Research maintains a 24×7 proactive support center to ensure the installations provide non-stop operation.

Avery Dennison VIP Converted Products consists of six business units that collectively offer worldwide solutions to industry for variable product identification. They are: Printer Systems, Tag & Label Products, Worldwide Ticketing Services, Business Media Division, Variable Image Tag & Label, and VIP Converted Products Australia. Products and services include in-house imprinting systems and software, fully and partially preprinted tags, labels and label forms, sequential bar code tags and labels, electronic article surveillance (EAS) tags and labels, service bureaus and consulting services.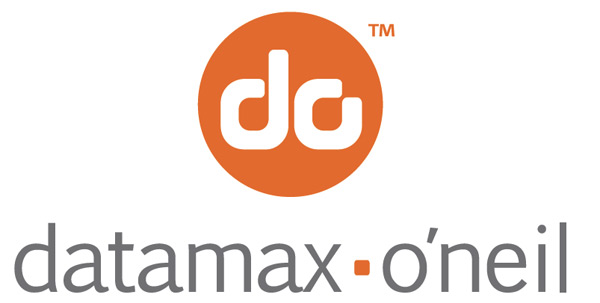 Datamax Printers include the W Class Datamax w-6208, which features an all-metal chassis for rough environments, the I Class Datamax I-4208, the E Class Datamax E-4203, and the S Class, which includes the Datamax ST-3210 for admission ticket and tag printing.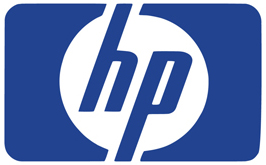 HP is the leading provider of printing and imaging solutions for both business and consumers. HP products include printer hardware, all-in-ones, digital imaging devices such as cameras and scanners, and associated supplies and accessories. CYBRA is an HP Developer and Solution Partner Program Member.

Intermec Technologies Corporation, is a global leader in the development, manufacture and integration of automated data collection and mobile computing systems. Intermec provides supply chain information products, services and systems to companies in hundreds of industries around the world.

Established nearly 30 years ago, Printronix is a leading manufacturer of industrial and back-office enterprise printing solutions for customers the world over. The long-term market leader in line matrix printers, Printronix has earned an outstanding reputation for its full selection of thermal, laser and network solutions technologies, all supported by unsurpassed service.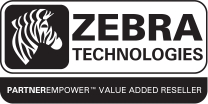 Zebra Technologies delivers innovative and reliable on-demand printing solutions to businesses and governments the world over. Zebra is one of the leading providers of thermal bar code label and receipt printers, card printers, RFID smart label printer/encoders, supplies, label design/integration software, and a wide range of thermal printer connectivity and networking solutions. CYBRA is a Zebra Integration Partner.

CenTrak is a leading provider of precise, adaptable, and cost-effective tracking solutions for healthcare facilities. The patented CenTrakTMReal Time Location System (RTLS) infrastructure uniquely combines Gen2IR and active RFID technologies to deliver certainty-based or error free data, a requirement for workflow and other key healthcare tracking applications. As the only predominantly battery-powered RTLS network, CenTrakTM offers an ease of installation and cost effectiveness previously unattainable.

Monarch manufactures portable and desktop thermal transfer, and direct thermal barcode label printers. A division of the Avery Dennison Corporation, a global leader in providing merchandising systems to retailers and apparel manufacturers, Avery businesses include the design, manufacture and distribution of a wide variety of tags and labels, including bar-coded labels, as well as printers and the associated supplies.
Automatic Identification and Mobility (AIM) technologies are a diverse family of technologies that share the common purpose of identifying, tracking, recording, storing and communicating essential business, personal, or product data. In most cases, AIM technologies serve as the front end of enterprise software systems, providing fast and accurate collection and entry of data. AIM technologies include a wide range of solutions, each with different data capacities, form factors, capabilities, and "best practice" uses. Each member of the AIM technology family has its own specific benefits and limitations — meaning there is no "best" technology. Rather, applications may be best served by one or more AIM technologies. Multiple AIM technologies are often used in combination to provide enterprise-wide solutions to business issues.

At Omni-ID, innovation is the key to creating products that meet the real-world challenges of asset tracking, supply chain management, and other important applications that are embracing the transformation of RFID. Continuous innovation drives our commitment to be in the vanguard of that transformation as the world's leading supplier of reliable, affordable, passive RFID tags that work in the harshest environments.
Vizinex RFID was established in 2001 to provide leading edge RFID solutions to businesses and governments to help them overcome problems associated with tracking, security, and authentication. Staffed with experienced leaders in manufacturing, quality and product development, Vizinex focuses on providing complete RFID consulting and RFID tag solution services, using proven development methods and patented manufacturing processes.

For two decades, TSL has delivered innovative, Bluetooth-compatible RFID products and mobile technology solutions to Fortune 500 companies around the world. TSL works with a worldwide network of distributors and system integrators to offer complete, innovative mobile data capture solutions for a variety of applications such as supply chain management, stock inventory control, ticketing and data management.

Incorporated in 1999, Invengo Information Technology Co., Ltd is a leading provider of RFID technology and solution in China with world-wide operation. Invengo went public in 2007 and is listed on Shenzhen Stock Exchange, China (002161.SZ). In 2010, Invengo is recognized as "2010 Forbes China Up & Comers" by Forbes China.

Since 1997 LABELMATE USA has been providing quality label handling equipment. All products are produced to LABELMATE USA's world-class standards of excellence. There are currently more than 80,000 LABELMATE products working perfectly throughout the world.

American LED-gible Inc. (aka LEDandon.com) evolved from Morrison Electronics Corp., a production control instrumentation consulting firm, in 1976, to a manufacturer of large format, user programmable L.E.D. displays in 1981. Consumer demand aided this progression with the need for better production and safety control.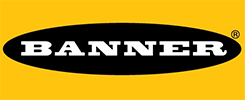 Banner is a global leader in process and industrial automation, helping customers increase efficiency, reduce costs, ensure quality, monitor and control processes, and safeguard employees.